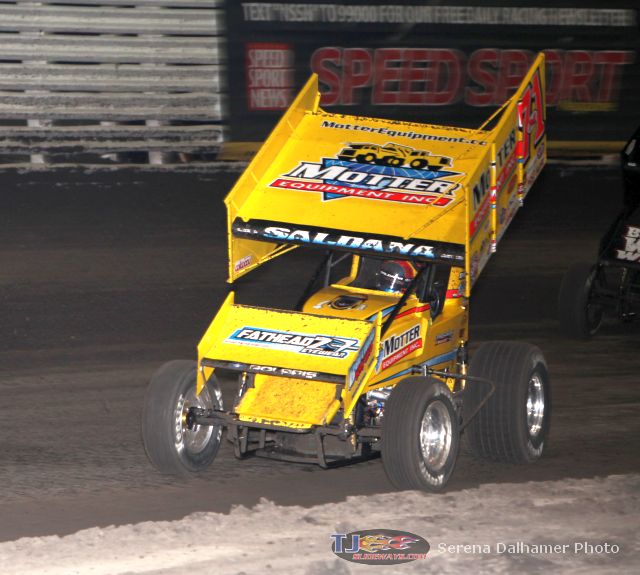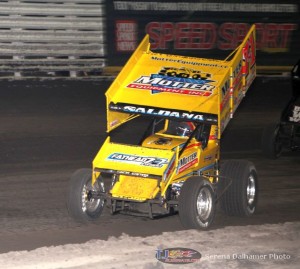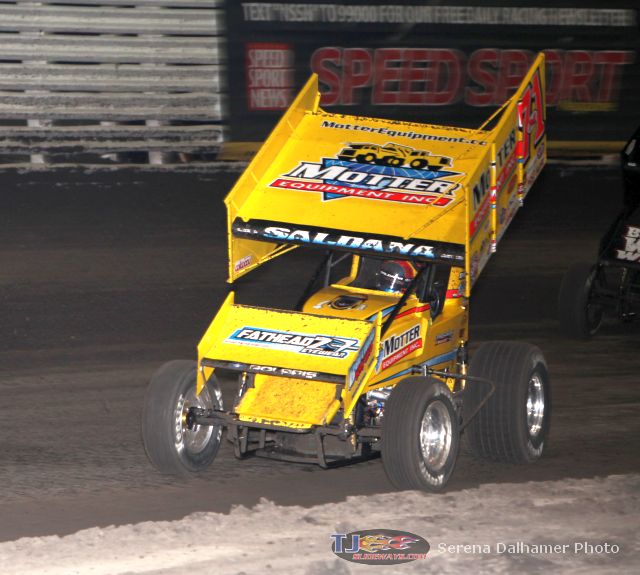 From Susan Arnold
Grand Forks, N.D. — (Aug. 14, 2013) — The World of Outlaws makes two North Dakota stops this weekend at tracks were Joey Saldana has excelled. On Friday, Aug. 16, River Cities Speedway hosts the greatest show on dirt and on Sunday, the show moves to Nodak Speedway in Minot.
Saldana, driver of the Motter Equipment Fatheadz Eyewear 71M Sprint Car, is a two-time winner at River Cities, having won the inaugural race in 2007 and again in 2010. Drivers will make quick circuits around the 3/10-mile oval which was reshaped from a quarter-mile oval. Traffic will require a special degree of careful maneuvering to avoid damage to chassis and wings.
Saldana shares the Nodak Speedway track record of 13.217 seconds set in Aug. 2012 with Sammy Swindell. Saldana was a winner on this high-banked 3/8-mile oval in 2010.
"We continue to fare pretty well in qualifying," said Saldana, "and we have been running decent in the heats and finish high enough to transfer to the A-Main, but we haven't been able to put it all together yet. We're very close and it could happen at any race.
"Besides being good, you have to have a little luck come your way, and so far Lady Luck seems to have turned her back on us. We're still going to be out there rolling the
dice, giving it our all and swinging for the fences. Our wins will come."
With two dozen races left before the champion is crowned, Saldana rides in sixth position in World of Outlaws point standings with two track records and four quick times
to his credit, along with the prestigious pole position of the Knoxville Nationals.
"We still have the opportunity to make some moves up the point ladder," said Saldana. "We have a new chassis and we're working hard to turn the corner."