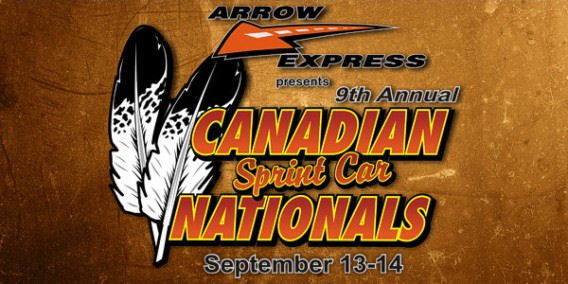 By Tommy Goudge
(September 12, 2013) – The much-anticipated 9th annual Canadian Sprint Car Nationals take centre stage at Ohsweken Speedway this weekend, with close to eighty Sprint Car drivers from all over North America expected to compete for the top prize of $12,000.
This is the first of 2 special features to help you get ready for one of the biggest racing events in the country. The first 8 editions of the Canadian Sprint Car Nationals have produced great competition for drivers, great entertainment for fans, and some interesting numbers too. Here are a few facts and figures to keep in mind this weekend:
To read the rest of this story, please visit www.OhswekenSpeedway.com, or click on the following link: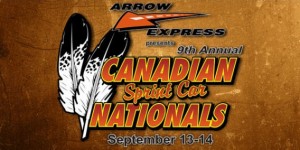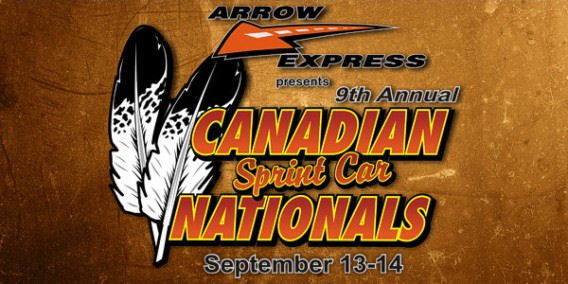 http://ohswekenspeedway.ca/?p=1631
About Ohsweken Speedway: Founded in 1996, Ohsweken Speedway is a motorsports complex which includes a 3/8 (0.375) mile clay oval track. The facility is owned by the Styres family, and located in the village of Ohsweken, Ontario, Canada. Ohsweken's weekly Friday night racing program runs from May to September each year, featuring Sprint Cars, Thunder Stocks, Mini Stocks, and Bombers, while the season finishes each year with the annual Canadian Sprint Car Nationals. Ohsweken Speedway also hosts weekly Micro Sprint racing on Thursday nights, and has been a yearly stop on the World of Outlaws Sprint Car series schedule since 2007.
Visit the official Ohsweken Speedway website at www.OhswekenSpeedway.com, like us on Facebook at www.Facebook.com/OHSWEKENSPEEDWAY, follow us on Twitter @OhswekenSpdway, and subscribe to our YouTube channel at www.YouTube.com/user/OhswekenSpdway
Ohsweken Speedway thanks the following sponsors for their support of the 2013 season: Arrow Express, Corr/Pak Merchandising Inc., Renway Fuels & Lubricants Heating & Cooling, O'Neil's Farm Equipment, McDonald's Restaurants of Paris & Brantford, Nathan Ackland State Farm Insurance, Klotz Canada Synthentic Lubricants, Burger Barn, Affordable Towing & Recovery, HRW Automotive, and Gale's Auto Aftermarket.