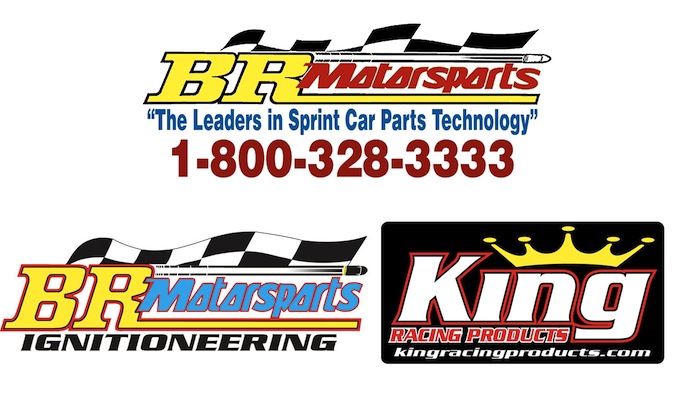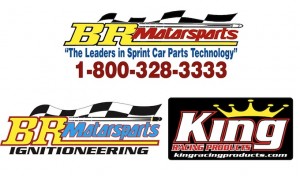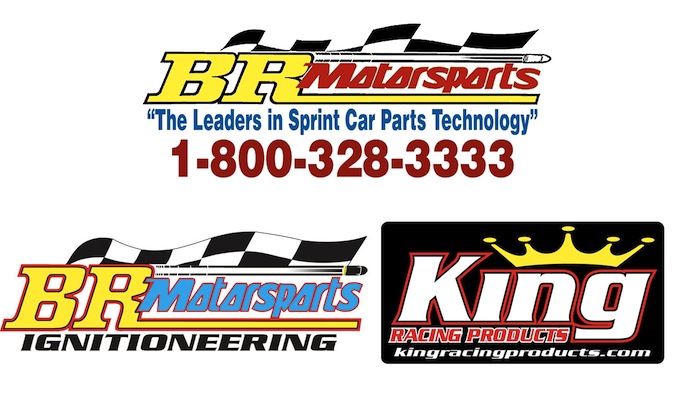 From Peterson Media
BR Motorsports and King Racing Products had a very successful weekend across the country, but drivers and teams in California found a ton of success.
In the midst of a very competitive California Civil War Championship, Sean Becker did all he could on Saturday night at the Petaluma Speedway aboard Dan Monhoff's No. 35 machine, as he picked up the big win. Becker and Monhoff utilize a BR Blueprinted MSD Ignition.
In Hanford, CA it was all about BR Motorsports customer, DJ Netto. Netto hit the King's Speedway on Saturday night a went on to score his second career sprint car win as he topped the Rebel Cup Series.
At the Marysville Raceway Park a pair of BR Motorsports customers swept the sprint car portion of their show. Mike Monahan picked up the winged 360 event, while Rowdy McClennan took the non-wing win, as he inches closer to his second track championship of the season.
In Fernley, NV, Tim Kaedng continued his dominate year with his BR Blueprinted MSD Ignition. Taking of the King of the West Series for the first time in 2013, Kaeding dominated the 30 lap event to pick up his 11th win of 2013.
Taking of the ultra tough PA Posse on Friday night at Williams Grove Speedway, Aaron Ott, took home victory honors with our BR Blueprinted MSD Ignition aiding his Don Ott power plant.
Kevin Ramey and Billy Balong used their various King Racing Product components to each score victories, while TJ Hartman used BR Motorsports products to find victory lane in Canada.
Donny Schatz continues to hang crooked numbers in the victory column, as he grabbed his 20th World of Outlaw win of the year on Friday night with a BR Blueprinted MSD Ignition helping his TSR machine.