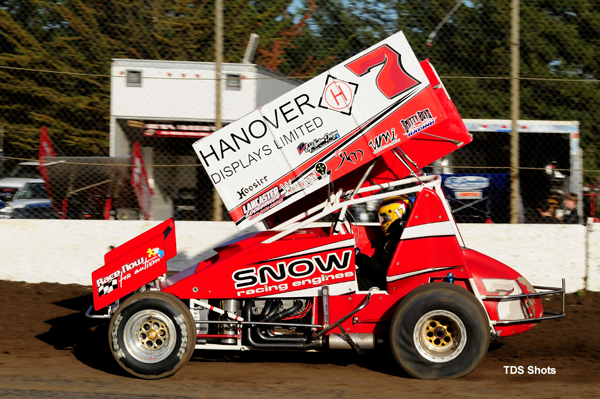 PETERSEN MEDIA
 Being in the middle of a tight Civil War Series Championship race all year long, Justin Sanders ended the season on Wednesday night with a fourth place finish, and third in the overall standings.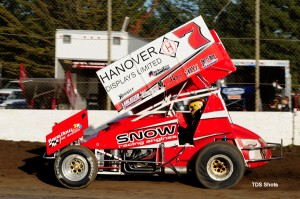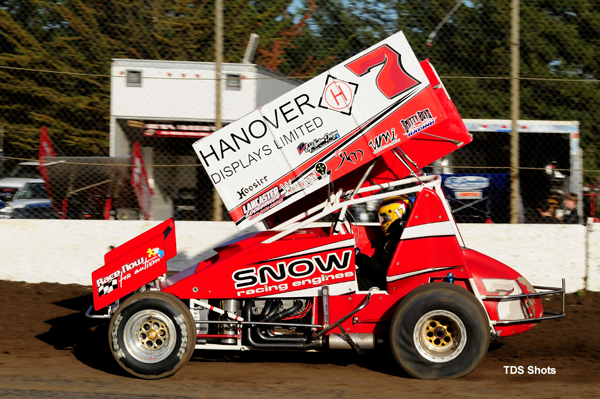 "It was a fun year battling two of the best like Andy Forsberg, and Sean Becker, but we just had a little more bad luck then they did, and came up a little short," Sanders said.
Scoring a third place finish in his heat, Sanders transferred to the feature event, where he lined up in the third row, needing to win, for a chance at claiming the title.
When the race got underway, Sanders ran in the fifth spot as he and Forsberg fought for positions all race long.
On a track that was extremely fast from rain earlier in the week, Sanders was able to work past Forsberg for good, as he took over the fourth spot, and chased after Kyle Hirst.
Keeping Forsberg and Becker behind him all race long, Sanders ended up scoring a fourth place finish, and ended the season third in the standings just two behind Forsberg for second.
Continuing on to the weekend, Sanders was and his Warrington No. 18 team headed to the Silver Dollar Speedway for the Fall Nationals.
On Friday night, Sanders went out very early in time-trials and timed in 32nd quickest of the 46 cars entered the event, as the track was very greasy.
On a locked down track in heat race action, Sanders started and finished eighth, putting him in the night's B main, where he lined up 13th, and only four transferred.
Still racing on a heavy track, Sanders gave it his all in the B, as he worked his way up to a sixth place finish, just missing out on the transfer spot by two positions.
Back in action on Saturday night, and though the track was much more slick, it was still not any better than Friday night.
Timing in 22nd fastest, Sanders missed out on the heat-race inversion by just two spots, but still managed to score a second place finish in his heat, putting him in the Dash and Feature Event.
Lining up 12th in the Dash on the extremely slick and abrasive surface, Sanders managed to gain a position, and finished 11th putting him in the sixth row, for what would be very tough track to pass on.
With the track taking rubber on the bottom of the speedway, all 24-cars got in line, and rode out the 30-laps.
Holding his 11th spot as cars dove to the bottom, Sanders would go on to finish in the 11th spot.
"I have to thank everyone for their work, and effort for three night's of racing," he said. "Wednesday night we were pretty good, and came home fourth, and at Chico we qualified in the grease, and that really set us back before racing in the rubber on Saturday."
ON TAP: Justin will be in his own No.17 machine at the Ocean Speedway on Friday night before piloting the Warrington No.18 at the Marysville Raceway Park on Saturday night.
STAY CONNECTED: Stay connected with Justin Sanders by visiting his website, www.teamsandersmotorsports.com.