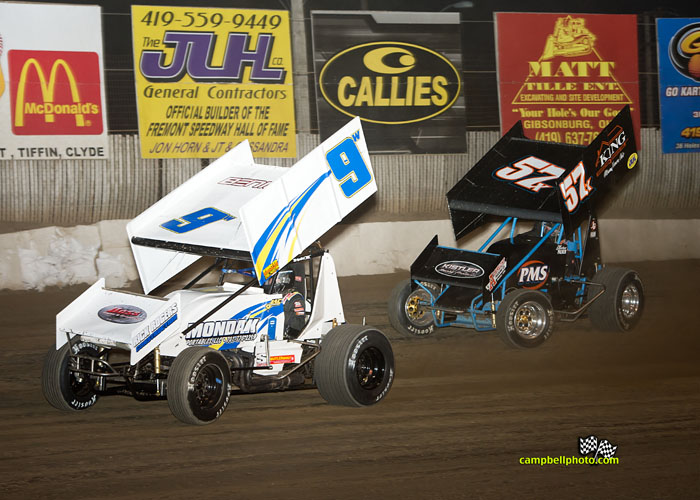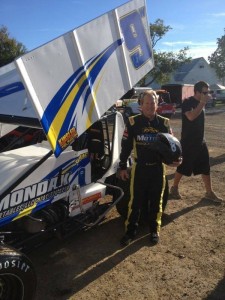 From Peterson Media
It is no secret that 2013 has been turbulent for Desitny Motorsports, but as the calendar inches toward 2014, the team is excited to announce that they have reached an agreement with Wooster, OH driver, Jac Haudenschild to close out the season and be the full time driver in 2014.
"I am beyond thrilled someone with Jac Haudenschild's talent is eager to team up with a relatively new team and help us grow," Team Owner, Rick Rogers said. "We have definitely had our ups and downs this year, and we are definitely excited for what the future holds with 'Haud' behind the wheel."
Jac Haudenschild is a household name for sprint car fans, and his Hall of Fame talent, speaks for itself.
"I am excited to work with a new team, and compete across the country in 2014," Haudenschild said. "We ran together a few weeks back, and we will run together at the World Finals, and then gear up for 2014."
In Haudenschild's most recent outing, he picked up a thrilling win at the famed Eldora Speedway last Saturday night with the All Star Circuit of Champions.
The team will again be based out of Benic Enterprises in 2014, and veteran mechanic, Scott Benic will continue to spin wrenches on the Mondak Portables/Rick Rogers Construction/Speedmart No.9.
The tentative plans are to run a rigorous schedule across the country, and compete with the likes of the World of Outlaws, the All Star Circuit of Champions, The Lucas Oil ASCS National Tour, amongst many regionals associations as well.
For now, the team will set it's attention on the World Finals in Charlotte, NC.
Destiny Motorsports would like to thank Mondak Portables, Rick Rogers Construction, Speedmart, Wesmar Racing Engines, Keizer Wheels, Triple X Chassis, Driver Websites, and Benic Enterprises for their support through the 2013 season.
2013 DESTINY MOTORSORTS BY THE NUMBERS: Starts-58, Wins-1, Top 5's-8, Top 10's-14
ON TAP: The Destiny Motorsports team will now set their sights on the World Finals in Charlotte, NC on November 7th, 8th, and 9th.
STAY CONNECTED: Stay updated with Destiny Motorsports by connecting via social media, www.facebook.com/destinymotorsports, and on Twitter, @DestinyMS9. You can also check us out on the web at www.destinymotorsportsinc.com.