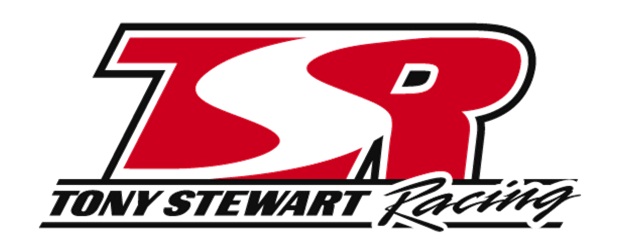 By Bill Klingbeil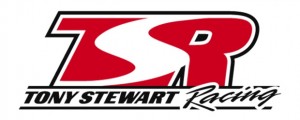 INDIANAPOLIS (Oct. 21, 2013) – For the last three months, Bad Boy Buggies®, a leader in off-road utility vehicles for hunting and outdoor recreation, partnered with Tony Stewart Racing (TSR) in the "Win The King's Ride" promotion and, today, one lucky fan was chosen from more than 11,000 entries.
David Moore, a current resident of Quincy, Mich., was selected as the winner of the one-of-a-kind, Steve Kinser-themed Recoil iS off-road vehicle. In addition, Moore and a guest will join TSR's Steve Kinser and Steve Kinser Racing's Kraig Kinser for the Nov. 7-9 World of Outlaws (WoO) STP Sprint Car Series season-ending World Finals at The Dirt Track @ Charlotte (N.C.) Motor Speedway.
In a special presentation during the Saturday (Nov. 9) opening ceremonies at Charlotte with Steve and Kraig Kinser, and Eric Bondy, Vice President, Consumer Business for Bad Boy Buggies, Moore will receive the keys to the customized Recoil iS, which resembles Kinser's TSR No. 11 Bad Boy Buggies/J.D. Byrider/Chevrolet Performance Maxim.
"We're really excited with the results of this promotion," Bondy said. "This is our first year being involved with Steve and Tony Stewart Racing and we couldn't be happier. We really wanted to engage with the tremendously loyal fan base of the World of Outlaws. There have been a lot of people talking about this Steve Kinser Recoil iS. I can't wait to meet David and see how excited he is when we give him the keys."
Bad Boy Buggies is backed by the resources and capabilities of E-Z-GO and its parent company, Textron Inc., a Fortune 500 manufacturer known worldwide for its powerful brands and products such as Cessna aircraft, Bell helicopters, and Greenlee tools. Bad Boy Buggies is a recognized leader developing models and innovations that have revolutionized the way outdoor enthusiasts use utility vehicles.
"This has been a fun promotion," said Kinser, the 20-time WoO STP Sprint Car Series champion. "We've had so many people ask about these Bad Boy Buggies this year. I have had the opportunity to use one both at our property at home and at the track. I know David is going to be thrilled having his own customized RECOIL iS."
The World Finals will also serve as the second event where Bad Boy Buggies serves as primary sponsor on SKR's No. 11k Sprint car driven by the 2004 WoO STP Sprint Car Series Rookie of the Year. Kinser will be looking to close out the 2013 season on a solid note and see if he can better his career-best finish of second in the 2008 World Finals.
About Bad Boy Buggies
Bad Boy Buggies is a leader in off-road utility vehicles for hunting and outdoor lifestyles. Bad Boy Buggies pioneered the category of electrically powered 4×4 vehicles, ideal for hunting and outdoor recreation due to their silent, odorless operation and environmentally friendly, emissions-free drivetrains. Today, the Bad Boy Buggies product line ranges from four-wheel-drive electric hunting machines such as the Recoil, a fully electric, 4WD vehicle with an innovative, highly efficient 72-volt AC electric drivetrain, to the Work Series of diesel and gas-powered utility vehicles, including the Bad Boy Buggies XD, a versatile 4WD, diesel-powered utility vehicle with a total capacity of 1,600 pounds. In 2010, the Bad Boy Buggies brand and product line were acquired by E-Z-GO, a business unit of Textron Inc. For more information, visit www.badboybuggies.com.
About Steve Kinser Racing
Steve Kinser Racing (SKR) is owned by 20-Time WoO STP Sprint Car Series champion, Steve Kinser. Located in Bloomington, Ind., SKR fields the No. 11k entry driven by Kraig Kinser in the WoO STP Sprint Car Series. SKR partners include Mesilla Valley Transportation, Casey's General Stores, King Racing Products and Aerodine Composites. For the latest news on Kraig Kinser, visit the redesigned http://www.kraigkinser.com, and follow the team on Twitter at http://twitter.com/kraigkinser11k.
About Tony Stewart Racing
Tony Stewart Racing is a championship-winning organization competing in USAC and the World of Outlaws STP Sprint Car Series. From its 25,000-square-foot facility in Brownsburg, Ind., TSR fields USAC entries for three-time USAC champion Bryan Clauson and three-time USAC champion Bobby East. And in the World of Outlaws STP Sprint Car Series, TSR campaigns the No. 11 Bad Boy Buggies/J.D. Byrider/Chevrolet Performance/Maxim for 20-time series champion Steve Kinser and the No. 15 STP/Armor All/Chevrolet Performance/J&J for five-time series champion Donny Schatz. TSR has earned a total of 17 owner championships – 13 in USAC and four in the World of Outlaws STP Sprint Car Series. For more information, please visit us on the Web at www.TonyStewartRacing.com or on Facebook at www.facebook.com/TonyStewartRacing and on Twitter at @TonyStewart_rcg.