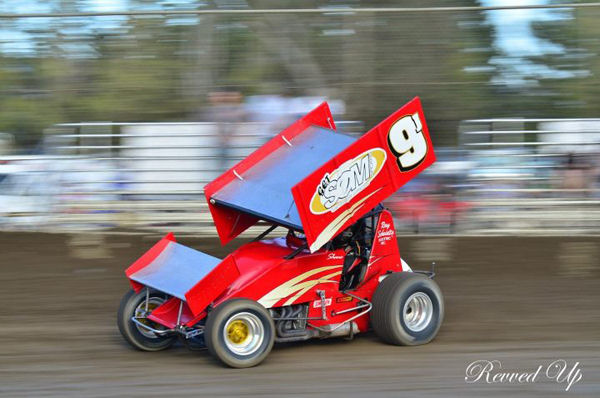 By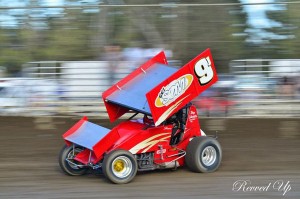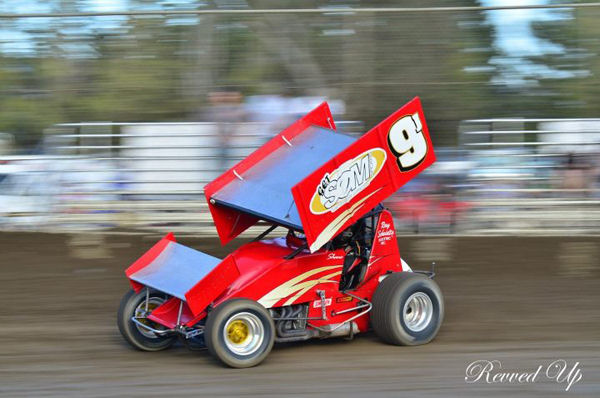 Steven Blakesley
FREMONT, CALIFORNIA (November 1, 2013) – 2012 Ocean Sprints champion Shane Golobic continues to balance a life of racing in both the NASCAR and Sprint Car worlds and had a huge month of October to show for it.
The San Jose State Engineering student made his NASCAR K&N Pro Series, West maiden runs for Bill McAnally Racing, bringing home a pair of eighth place finishes and topped off the month with a third place performance in the feature at the prestigious Trophy Cup against an 82 car field.
"The biggest difference with the whole pavement thing is how much practice time we get," Golobic said.  "Usually on the dirt we just show up and get four or five hot laps, where here you have to really work well with your team."
Golobic's busy 2013 campaign continues over the next two weekends, where he'll compete in the Keith Day Trucking #22 in the Tribute to Gary Patterson on Saturday night at the Stockton 99 Dirt Track.  The 22 year-old will then fly to Phoenix to make his third NASCAR K&N Pro Series, West start in a 50 mile race at the Phoenix International Speedway mile during the NASCAR Sprint Cup weekend there.
Using his hard-charging, Sprint Car experience, Golobic made the most of his NASCAR-debut on October 12th in the #20 Ray Scheidt's Electric / Cobe Construction Toyota.  The 150 lap race around All American Speedway saw Golobic stay in contention throughout the entire event, moving from 14th to as high as sixth before eventually taking an eighth place finish.
Golobic used a similar routine in the 150 lap race at Kern County Raceway Park on October 26th, starting 16th on the 28 car field and navigating the pack for an eighth place performance and the Coca Cola Move of the Race.
"We had a great run in the Bill McAnally Racing #20.  We didn't qualify very good but that's on me," Golobic said.  "Car owners like when you take care of their equipment and put it up front and that's what we're going to keep trying to do."
The string of big runs has drawn the attention of Golobic's NASCAR crew chief Trip Bruce.  He also earned a twitter mention from former Daytona 500 champion Michael Waltrip, who was one of his teammates in the All American Speedway race.
Race fans can learn more about Shane Golobic at www.ShaneGolobic.com to view upcoming schedules and results from his busy 2013 season.  Race fans can also follow Golobic on Facebook, Twitter, and Instagram