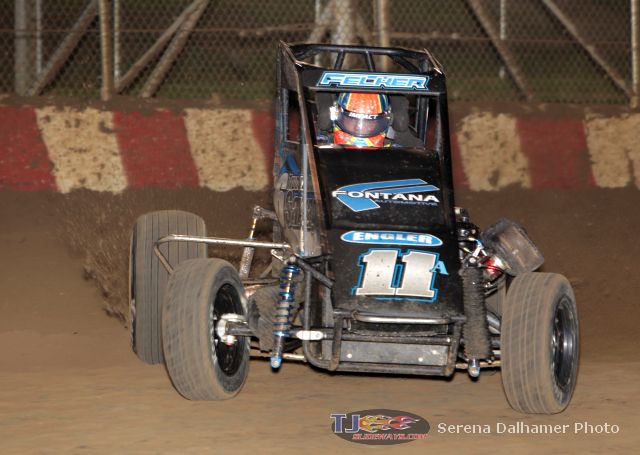 Inside Line Promotions
CARL JUNCTION, Mo. (Nov. 12, 2013) – Andrew Felker has one final day to prepare before departing for his longest road trip of the season.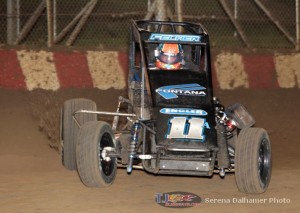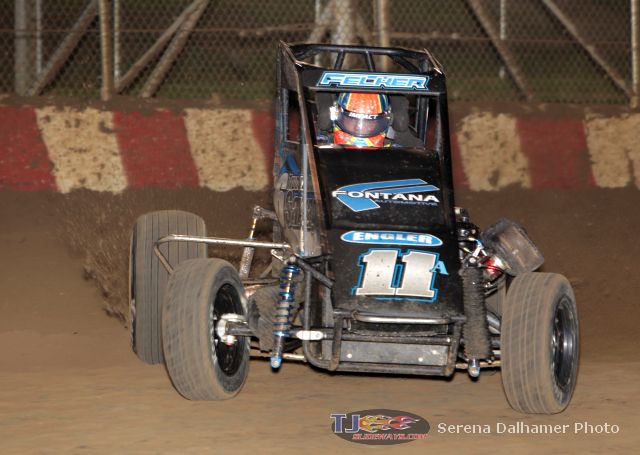 Felker and his team leave on Wednesday toward the West Coast to wrap up the Honda USAC National Dirt Midget Series with a pair of events this month, beginning on Thursday with the 46th edition of the three-day Western World Championships at Canyon Speedway Park in Peoria, Ariz.
"Hopefully it will be a late night in the shop tonight and then load everything into Tyler Thomas' rig in Tulsa tomorrow," he said. "I can fit both of my cars in there and he can fit both of his cars in there. I think it is 17 or 18 hours to the track."
This marks the first time that Felker will compete at Canyon Speedway Park, which is a semi-banked, 3/8-mile oval.
"I've watched quite a bit of video on it," he said. "When the track is good it's two-lane racing. I've also seen video where it's locked-down follow the leader."
Felker said his ultimate goal is to claim the $7,500-to-win prize on Saturday night.
"The first two nights I'll have to learn the track a little bit," he said. "I'd love to put it in the top five, top 10 every night and then hopefully be competing up front for a win on Saturday."
Felker enters the event eighth in the Honda USAC National Dirt Midget Series championship standings.
SEASON STATS –
47 races, 1 win, 19 top fives, 33 top 10s, 41 top 15s, 45 top 20s
UP NEXT –
Thursday through Saturday at Canyon Speedway Park in Peoria, Ariz., with the Honda USAC National Dirt Midget Series
MEDIA LINKS –
Website: http://www.AndrewFelkerRacing.com
Twitter: https://twitter.com/AndrewFelker11a
VIDEO –
Here is a link to XSANTV's in-car footage of Felker finishing second at Jacksonville Speedway in Jacksonville, Ill., on April 26: http://youtu.be/tSwLTs5L1Zk
SPONSOR SPOTLIGHT – CSI Shocks
Located in Brownsburg, Ind., CSI Shocks, a.k.a. Competition Suspension, is a leader in the shock industry within short-track racing. Since its inception in 2009, drivers using CSI Shocks have won more than 500 races. For more information, visit http://www.CSIshocks.com.
"Since we've gone to the CSI Shocks program it has stepped things up with our program," Felker said. "Since they came out with the RS-X2 this year, it's been a key to our success all year."
Felker would also like to thank Auto Xpress, 66 Truck & Foreign Salvage, Fontana Automotive, MelMark Pipe & Supply, Schluckebier Farms, Pro Powder Coating, All-Pro Auto Interiors, Aggressive Graphics, Momo's Racing Engines, KBR Performance, Weld Wheels, KMK Enterprises, Heath II, Wilwood, Maxim Racewear and Leading Edge Composites for their continued support.