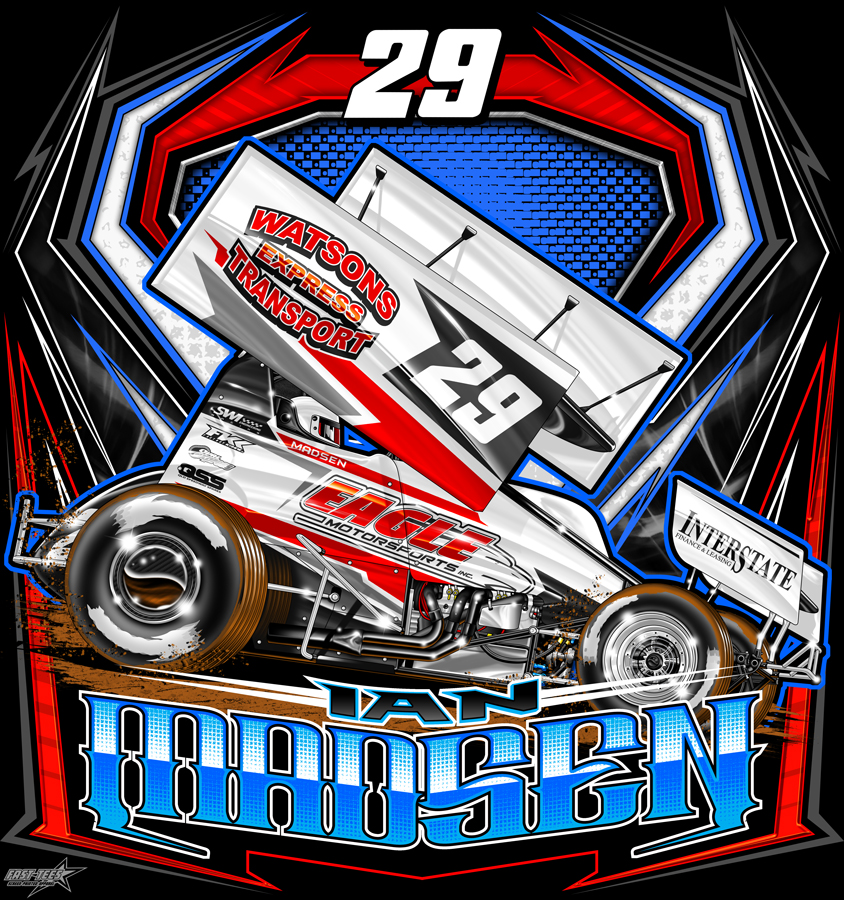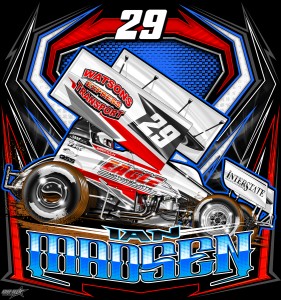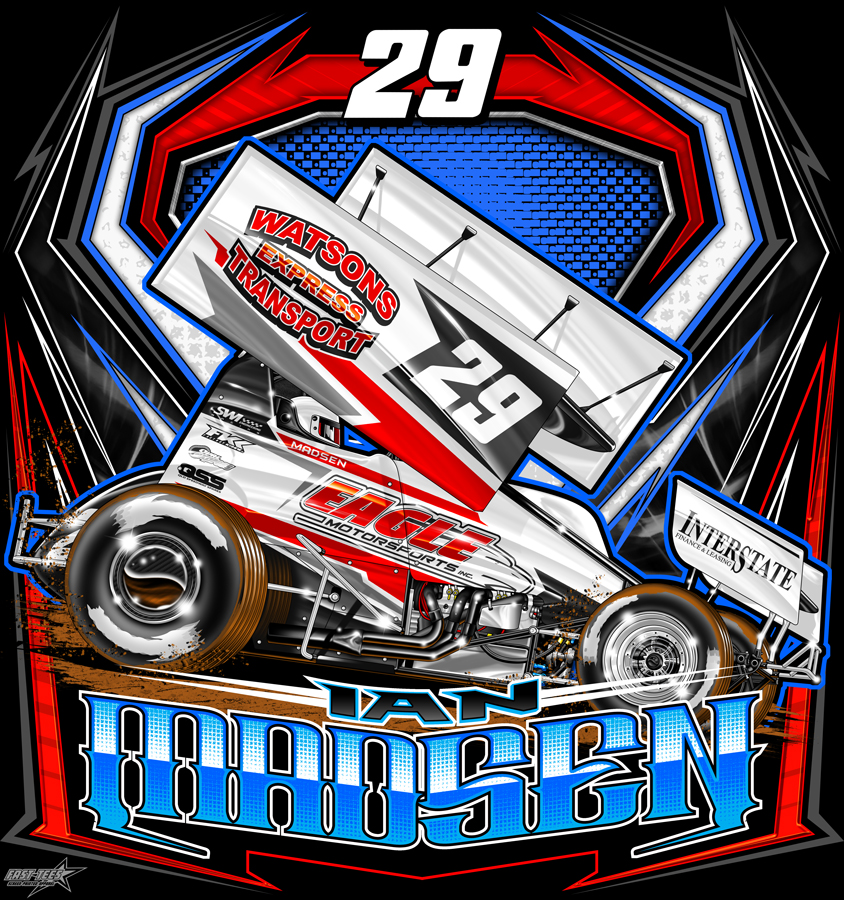 From Peterson Media
Making the trip back home to Australia for the season, Ian Madsen could not be more excited to climb aboard Jason McDonald's Eagle Motorsports/Watson Express Transports/Gin Gin Diesel No.Q29 machine this weekend in Brisbane.
"I am pumped to get going in Australia," Madsen said. "In the US I had a great season, and am very hopeful I can perform well in Australia for the McDonald's and everyone who makes this possible."
With the team busy in Australia finishing up cars, Madsen was very pleased once he arrived to the shop to check everything out.
"Dave Sharman (Crew Chief) has been very busy preparing everything, and I think we will have a really strong year," Madsen said. "There have been some amazing people that I have to thank for making this come together, Jason and Jo McDonald, Dave and Lorraine Horell, and Dave Sharman.
None of this would be possible without a ton of support, and Madsen would like to thank Eagle Motorsports, Coast Logistics, Watson's Express Transport, Lucas Oil , Interstate Finance and Leasing, Gin Gin Diesel, Adornato Sand and Gravel, QSS Spares, Oval Express, Inglis Race Engines, and Factory Kahne Shocks for everything they will be doing for this team.
2013 BY THE NUMBERS: Starts-65, Wins-12, Top-5's- 26, Top 10's-36
ON TAP: Madsen will be aboard the McDonald Q29 this Saturday  night is Brisbane.
STAY CONNECTED: To keep up with Ian make sure you follow him on twitter by clicking over to www.twitter.com/IanMadsen.