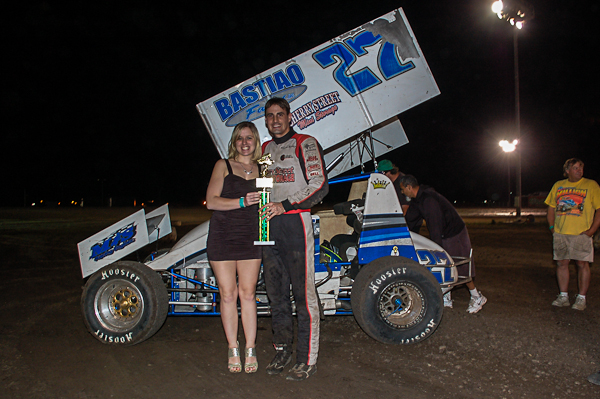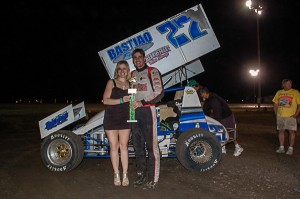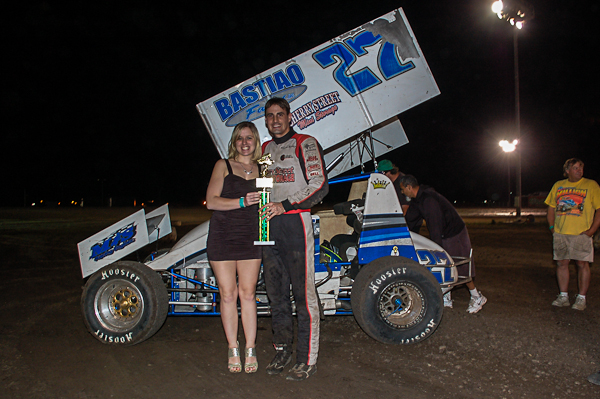 From Peterson Media
Over the last decade, Roseville, CA driver, Sean Becker, as been a force to be reckoned with in the state of California and this season, Becker pocketed his third California Civil War Series championship in six years, to go along with his third Silver Dollar Speedway (Chico, CA) track championship.
"Overall 2013 was a great year, for myself and the teams I competed with," Becker said. "I was fortunate enough to team up with a few car owners that provided me with great equipment, and I could not be more thankful."
Becker's 2013 season got off to a great start as he picked up the Sherm Toller Memorial win at the Marysville Raceway Park in March, setting the tone for what would be a strong 2013 season.
Competing with Dan Monhoff in the Civil War Series, and M&S Racing at the Silver Dollar Speedway, Becker shined on a regular basis as consistency, and one race win, led him to clinching the Civil War title on the final night of action, and three race wins propelled him to the title at the Silver Dollar Speedway.
"To win multiple championships in the same season is pretty special," Becker said. "Though we didn't hang any crooked numbers in the win column, we were able to be up front every night, and that in itself is a great feeling."
Becker also found time to compete with Dan Menne, and the team picked up the opening night win at the Fall Nationals in Chico, CA, as well as grabbed a win together at the Placerville Speedway in what was a vey dominating performance.
At one of the biggest races in the country, The Trophy Cup, Becker and the Menne Motorsports team put together a memorable run as Becker was able to transfer from the D Main event, and earn a berth in the events feature event.
Other notable wins for Becker in 2013 included the inaugural David Tarter Memorial, a race paying homage to a fallen competitor whom Becker competed with in Outlaw Karts growing up, as well as winged sprint cars, and he won a thriller at the Marysville Raceway Park Gold Fever Open, by way of a last lap, last corner pass.
"I had a ton of fun in 2013, and am really excited for what 2014 has in store," Becker said. "Again, I really have to thank the people who let me driver for them in 2013, as I could not of had any success if it was not for them."