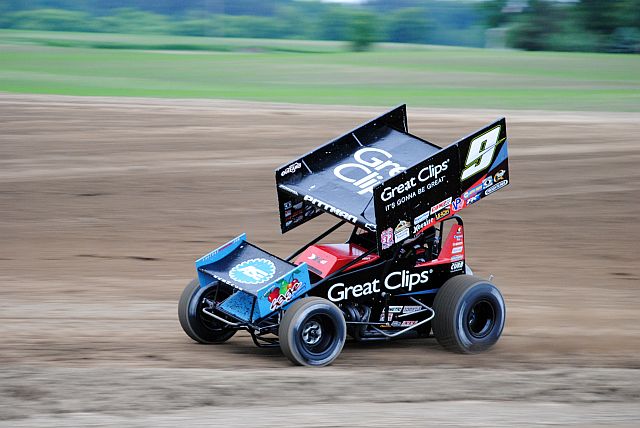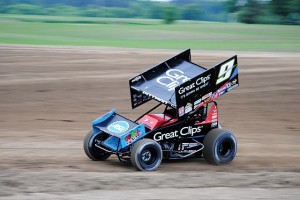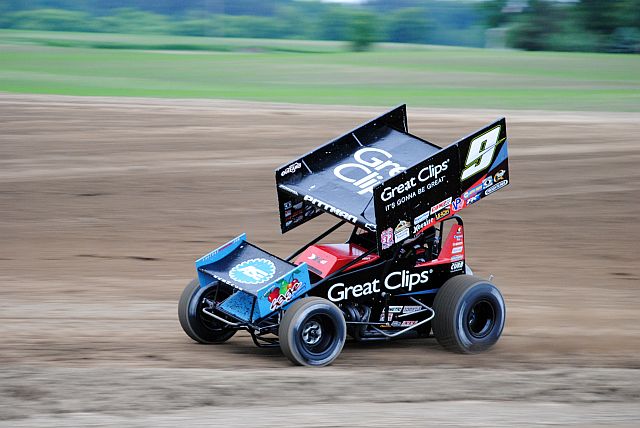 From Chris Dollack
King of Prussia, PA — (January 4, 2013) — Daryn Pittman continues to garner praise for his remarkable 2013 championship-winning World of Outlaws STP Sprint Car Series performance. On Saturday night at the Crowne Plaza Valley Forge, Pittman was honored by the Eastern Motorsport Press Association as the Al Holbert National Driver of the Year.
Pittman drove the Kasey Kahne Racing Great Clips-sponsored car to his first World of Outlaws STP Sprint Car Series crown, leading wire-to-wire and holding off Donny Schatz in the closest championship finish in series history. It was also the first World of Outlaws STP Sprint Car Series title for Kasey Kahne Racing.
Pittman joins a list of previous winners dating back to 1973 that includes drivers like Jimmie Johnson, Mario Andretti, Tony Stewart, Dario Franchitti, Jeff Gordon, John Force and last year's winner Brad Keselowski.
"It truly is an honor to be associated with so many of the drivers who have won this award before me," said Pittman, a native of Owasso, Okla. "I was just very thankful to be back on the road with the World of Outlaws and for us to be as strong from the beginning all the way to the end was truly just an amazing season with a great team behind me at Kasey Kahne Racing."
Pittman is only the second World of Outlaws STP Sprint Car Series driver to earn the award, joining 2007 winner Donny Schatz.
"Besides the fact that he joins Mario Andretti and a host of other superstars from the past, Daryn Pittman had a terrific year," said EMPA President Ron Hedger. "The guys he beat in the voting were John Force and Scott Dixon, two of the greatest racers in their divisions. Pittman had a year that certainly deserved this award."
Pittman will begin his quest for a second consecutive championship next month when the World of Outlaws STP Sprint Car Series kicks off the season during the Feb. 11-22 DIRTcar Nationals presented by Summit Racing Equipment at Volusia Speedway Park in Barberville, Fla.
For more on the World of Outlaws STP Sprint Car Series, click www.WorldofOutlaws.com, follow on Twitter @WorldofOutlaws or like us on Facebook at www.facebook.com/WorldofOutlaws.