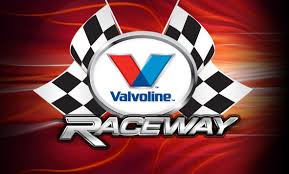 Sydney, AU — (February 22, 2014) — Persistent heavy rain has forced Saturday night's meeting at Valvoline Raceway to be cancelled.
Over 40mm has fallen at the Raceway since Saturday although the Enduro-X meeting was conducted in its entirety on Saturday evening.
"The clean up started well, but today just killed it stone dead," said Raceway CEO Mike Raymond.
"Forecasters say the wet weather is with us on and off until the weekend when it is supposed to come down again, so our decision was simple," he added.
Saturday night's meeting was to feature a round of the Sprintcar track championship series, speedcars, legend cars, fender benders and AMCAs.
Promoters are hopeful of transferring the entire fixture to Saturday week, March 1st.