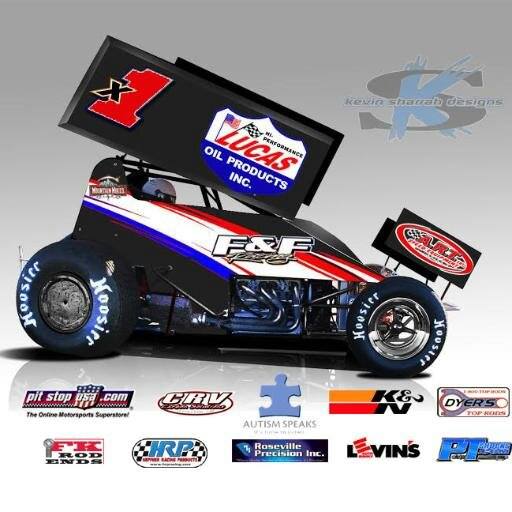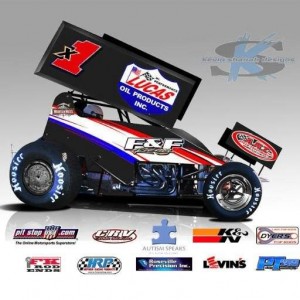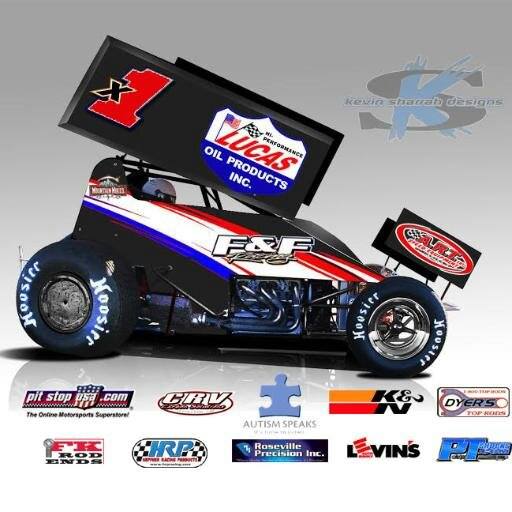 From Peterson Media
Set to kick their 2014 season off on Saturday at the Marysville Raceway Park in Marysville, CA, F&F Racing is excited to welcome Lucas Oil to their team as well as the extension of their partnership with Pit Stop USA.
"We are really excited to welcome aboard Lucas Oil, and continue on with some of the great companies that have supported this team over the year," Driver, Andy Forsberg said.
In 2014 the F&F Racing team will once again have Andy Forsberg behind the wheel of their potent entry, as they go after the Civil War Sprint Car Series Presented By Flowmaster championship.
One of the regions top teams, F&F Racing came up just short on earning the title last year, and this year they are hoping to continue to run strong with the ultra-competitive series, and get one spot better.
"Last year was a really funny year in the Series points, and this year with some extra incentives up for grabs, it is really going to be that much more tough of a series to race with on a nightly basis, which is a great thing," Forsberg added.
Aside from Civil War events, the F&F team will pick and chose their races at the Placerville Speedway and other surrounding tracks as the year moves on, but are primarily focused on the Civil War championship in 2014.
F&F Racing would like to thank Lucas Oil, Pit Stop USA, HRP, CRV, Inventory Sales, A.R.T. Speed Equipment, Wilwood, and Kaizer Wheels, K&N, Roseville Precision, Austism Speaks, FK Rod Ends, and PT Shocks for their support in 2014.
ON TAP: Andy Forsberg and the F&F Racing team will be in action in Marysville, CA on Saturday night with the Civil War Series presented by Flowmaster.
2014 BY THE NUMBERS: Races-0, Wins-0, Top-5's-0, Top-10's-0
STAY CONNECTED: For all of the latest news on the F&F Racing team please click over to www.fnfracing.com, or follow them on twitter @FNFRacingX1.