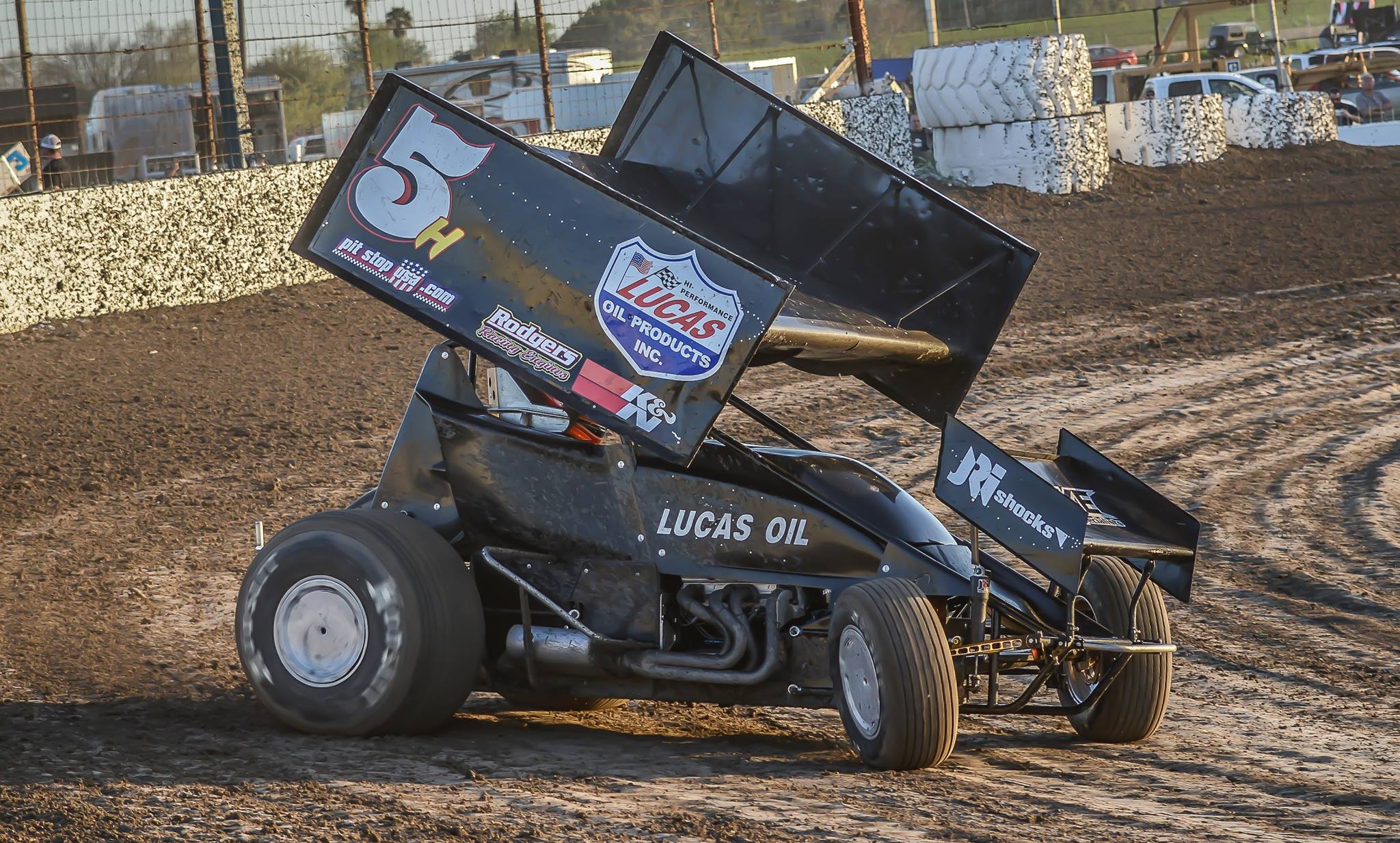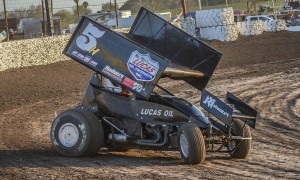 From Peterson Media
After struggling early in qualifications on Saturday night, Justyn Cox rebounded well as he got through the B-Main and charged his way to a 10th place finish with the Civil War Series Presented By Flowmaster on Saturday night.
"I made a couple of mistakes qualifying that really put us behind the eight-ball, but fortunately Harley Van Dyke, and Fez gave me a great racecar each time we were on the track, and I was able to make up for it," Cox said.
With 33 cars checked in for the highly anticipated Civil War Series Presented By Flowmaster event, Cox timed his Lucas Oil/K&N Products/JRI Shocks entry in 17th fastest, just narrowly missing the heat race inversion.
Lining up sixth in the first heat, Cox went high in turns three and four to avoid a spun car, and slight contact with the wall caused damage to his Jacob's Ladder, and his machine was a handful for the 10-lap race, as he limped to a sixth place finish.
Forced to run the night's B-Main event, Cox lined up in the fifth spot, and was able to work his way up to a second place finish, and transfer to the 30-lap feature event, where he lined up in the 18th spot.
In the feature event, like most, Cox had his hands full on the track that was sticky, and had it's share of ruts. As he tip-toed around the ruts, as well as bounced, Cox was able to keep his nose clean, and slowly pick up positions.
With the Civil War Series adapting double-file restarts in 2014, Cox was able to use those to his advantage as he was able to gain spots with numerous restart opportunities, and when the wild feature came to a close, Cox had worked his way up to a 10th place finish.
'All in all it wasn't a terrible night, but with us chasing series points this year, hopefully we don't have many more of these," Cox said. "I have to thank my guys a ton for working hard through the night. We had a great car all night, and if qualifying goes a little better the complexity of the night changes, but it is part of it."
The Van Dyke Motorsports team would like to thank Lucas Oil,  K&N Products, JRI Shocks, NAAKE Suspension Rodgers Racing Engines, FSR Radiators, for their support during the year.
Justyn Cox would like to thank K1 Safety Gear, JRD Endeavors, Sacramento Theatrical Lighting, Worton Designs, and College Cyclery for their support during the 2014 season.
2014 BY THE NUMBERS: Races-1, Wins-0, Top 5's-0, Top 10's-1
ON TAP: Cox will return to action aboard the Van Dyke No. 5H on March 29th, in Antioch, CA.