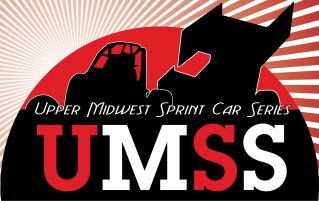 By Greg Parent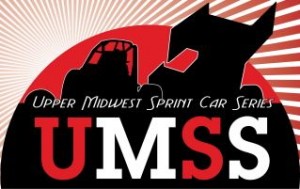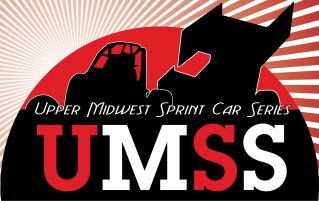 With the long winter starting to show signs of changing to spring, the UMSS Traditional Sprint Car Series is gearing up for their fourth season of non-winged sprint car racing. The 2014 season schedule currently has 25 dates booked for the increasingly popular series at 6 different tracks. Weather and track conditions permitting, action is slated to get underway on the final Friday night in April at the home track of the series, the St. Croix Valley Raceway. As in past years, the bulk of the races take place at St. Croix Valley Raceway typically on Friday nights throughout the season. Most of the drivers who were in action last year should be returning for the 2014 season while several new cars and teams should be out some time during the upcoming season. Anticipation is high, as the non-winged sprint car class here in our area continues to grow in popularity amongst competitors and fans alike.
A total of 20 races will be held at the St. Croix Valley Raceway (SCVR) from April 25 through August 29. The traditional sprints will run with their winged counterparts at SCVR on six occasions. A couple of highlights on the non-winged schedule at SCVR include the Traditional 40 slated for June 27 along with appearances each night at the 3rd Annual Open Wheel Nationals on July 11-12. Once again, the season concludes on the final Friday night in August during the running of the 3rd Annual Bullring Blast which also features the WISSOTA late models and modifieds. Cedar Lake Speedway, Rice Lake Speedway and Granite City Speedway have booked shows for the 2014 season. The traditional sprints will also travel north on the Fourth of July weekend to race with the UMSS winged sprints at Hibbing Raceway on July 5 and Proctor Speedway on July 6. Hopefully the weather on that weekend in 2014 will be much better than last year when Mother Nature nixed both events. The UMSS continues to look for Saturday or Sunday night tracks that would like to host the traditional sprint cars, but the current schedule provides race teams and fans with numerous opportunities to be a part of an extremely competitive and entertaining form of sprint car racing here in the Upper Midwest. The UMSS website has been updated recently with scheduling information along with several documents in the Rules/Forms section of the website under the Series Info heading. Check out the UMSS website at www.umsprints.com or follow along during the season on our Facebook page.
2014 UMSS Traditional Sprint Schedule as of March 15, 2014 (3rd edition).
Friday, April 25 – St. Croix Valley Raceway(Season Opener)
Friday, May 2 – St. Croix Valley Raceway(With UMSS Winged Sprints)
Friday, May 9 – St. Croix Valley Raceway(Regular Show)
Friday, May 16 – St. Croix Valley Raceway(Regular Show)
Saturday, May 17 – Cedar Lake Speedway(Spring Wingless Sprint Special)
Friday, May 23 – St. Croix Valley Raceway(Tabor Memorial With UMSS Winged Sprints)
Saturday, May 24 – Rice Lake Speedway(Double Dare Sprint Special With UMSS Winged Sprints)
Friday, May 30 – St. Croix Valley Raceway(Regular Show)
Friday, June 6 – St. Croix Valley Raceway(Regular Show)
Friday, June 13 – St. Croix Valley Raceway(Regular Show)
Friday, June 20 – St. Croix Valley Raceway(Regular Show)
Friday, June 27 – St. Croix Valley Raceway(Traditional 40)
Friday, July 4 – St. Croix Valley Raceway(Regular Show)
Saturday, July 5 – Hibbing Raceway(2nd Annual Northern Tour)
Sunday, July 6 – Proctor Speedway(2nd Annual Northern Tour)
Friday, July 11 – St. Croix Valley Raceway(3rd Annual Open Wheel Nationals)
Saturday, July 12 – St. Croix Valley Raceway(3rd Annual Open Wheel Nationals)
Friday, July 18 – St. Croix Valley Raceway(Regular Show)
Sunday, July 20 – Granite City Speedway(3rd Annual Traditional Sprint Special)
Friday, July 25 – St. Croix Valley Raceway(With UMSS Winged Sprints)
Friday, August 1 – St. Croix Valley Raceway(Regular Show)
Friday, August 8 – St. Croix Valley Raceway(Regular Show)
Saturday, August 16 – St. Croix Valley Raceway(Kouba Memorial With UMSS Winged Sprints)
Friday, August 22 – St. Croix Valley Raceway(Regular Show)
Friday, August 29 – St. Croix Valley Raceway(Bullring Blast #3)