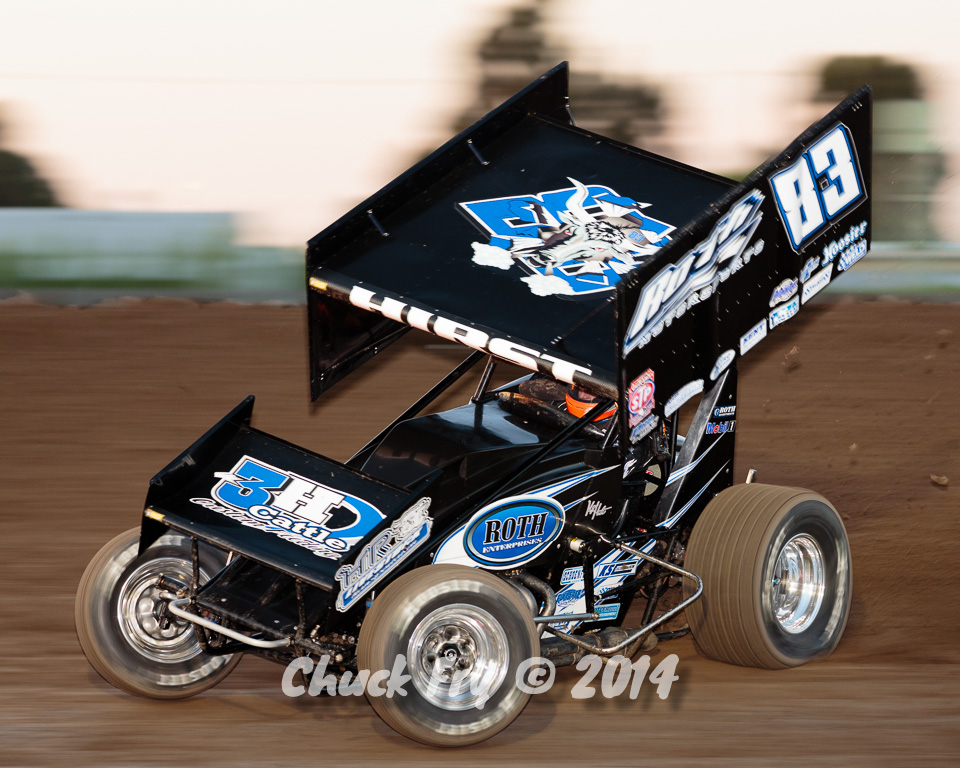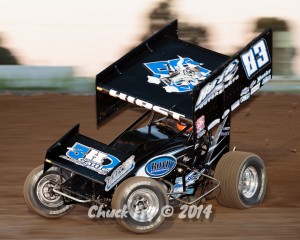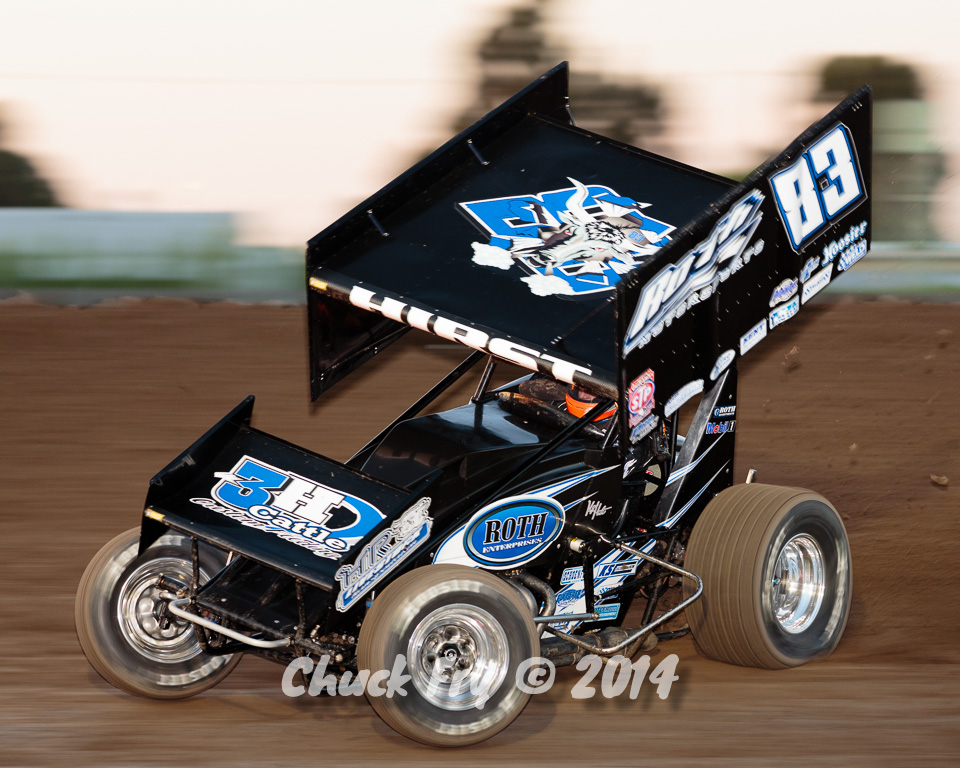 From Peterson Media
Back in action with the World of Outlaws on Saturday night, Kyle Hirst came from the B, and worked his way up to a 10th place finish at the Stockton Dirt Track.
"We did not get our night started off the way we had hoped, and timing in behind the inversion again did not help, but the guys worked hard all night, and it ended up being a decent night," Hirst said.
Timing in 21st fastest aboard his Roth Enterprises/HR Livestock Transportation/3H Cattle entry, Hirst missed the direct transfer to the feature out of his heat race by one position, and was forced to run the LCS, but line up in the second row.
Getting off to a great start in the LCS, Hirst charged into the lead with his Roth Motorsports teammate, Tim Kaeding, hot in pursuit, by Hirst held him off and won the LCS, and moved into the feature event, where he lined up in the 20th spot.
The feature event saw Hirst methodically work his way through the field on the 3/8 mile speed plant.
With his teammate in front of him, Hirst was able to shadow Kaeding as he raced past some of the best drivers in the business.
Taking advantage of a late double file restart, Hirst was able to put his machine in the top-10, as he wen ton to finish in the 10th spot.
"We had some horrible restarts in the feature, and some great ones, so I'm just happy we were able to come from the back and finish 10th with the World of Outlaws," Hirst said. "I have to thank Dennis and Teresa Roth, and this entire team for fighting through our early struggles, and getting this car pretty good in the feature."
Kyle and his Roth Motorsports team would like to thank Roth Enterprises, HR Livestock Transportation, 3H Cattle,  Mobil1, FK Rod Ends, Weld Wheels, Brown and Miller Racing Solutions, Kent Performance, Kaeding Performance, and Astro Titanium for their support in 2013.
2014 ROTH MOTORSPORTS BY THE NUMBERS: Starts-3, Wins-0, Top 5's-0, Top 10's-1
ON TAP: Hirst and his Roth Motorsports team will now head to the Merced Speedway on Friday night and the Silver Dollar Speedway on Saturday night.
STAY CONNECTED: Stay connected to Kyle by following him on Twitter, @kylehirstracing, or by visiting www.rothmotorsports83.com.