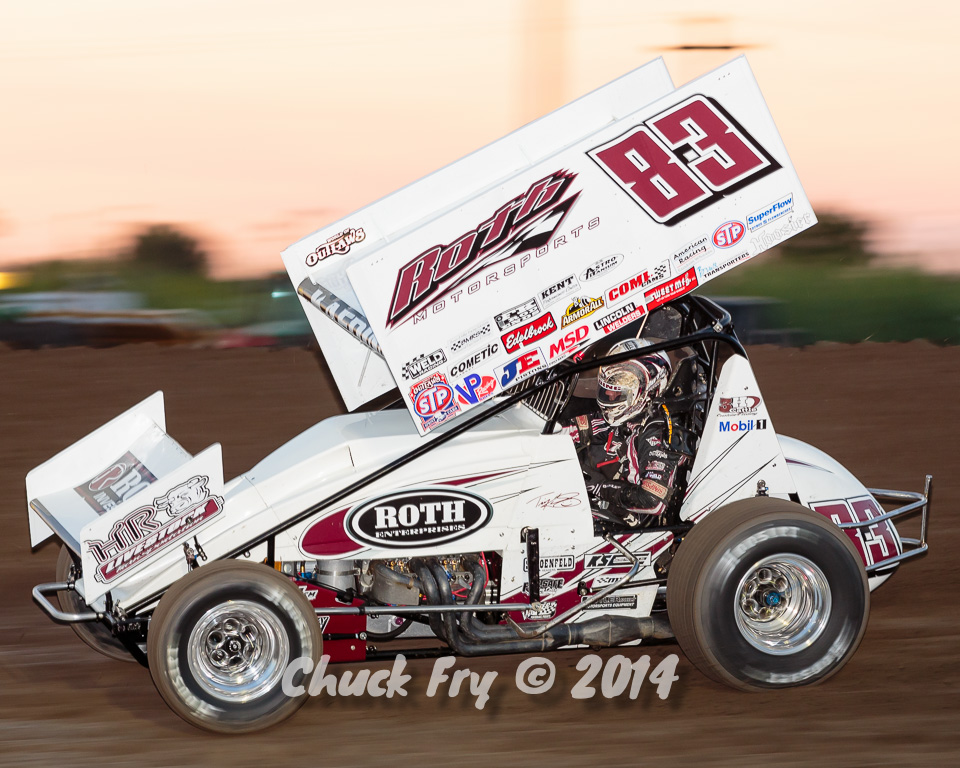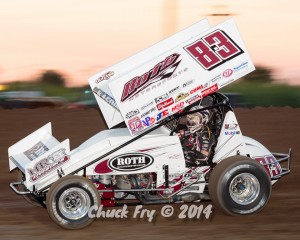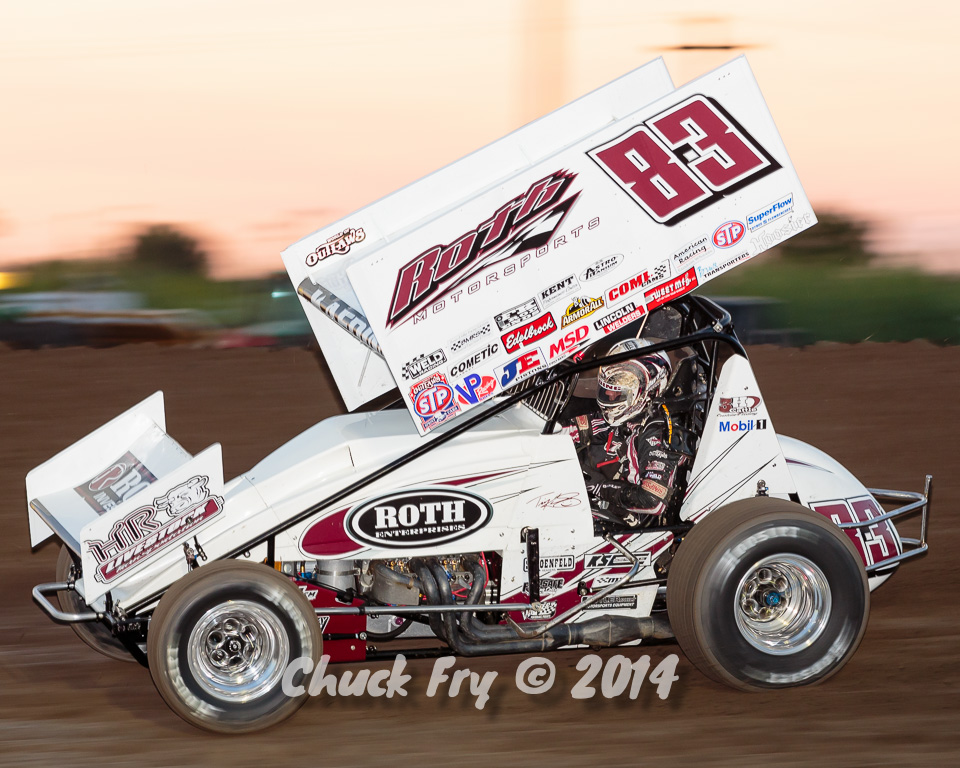 From Peterson Media
Tim Kaeding continues to charge forward with the World of Outlaws, as he worked his way forward to a sixth place finish from his 19th starting spot, again netting KSE Hard Charger honors.
"I wish we could put our finger on it, but we continued to struggle in time-trials," TK said. "We went from 19th to sixth in the feature, so we will be in great shape once we can get a little better in time trials."
With 34 cars on hand, Kaeding timed his Roth Enterprises/HR Livestock Transportation/3H Cattle entry in 20th fastest.
Finishing sixth in his heat, TK was forced to run the LCS, and finished in the second spot, putting him in the feature event.
On a very fast race track, TK had his elbows up as he lined up in the 19th spot.
Running on any open real-estate he could find, TK was impressive as he carved his way forward.
Getting into the top-10, TK looked for more aboard his 3H Cattle/FK Rod Ends/Mobil1 machine, and continued to gain positions as the race drew to a close.
Following a late red-flag, TK used the double file restart to spring board himself up into the seventh spot, where he would go on to finish.
"We got going pretty good as the laps clicked off," TK said. "It was pretty fast early, but as it started to slow down, we were able to get moving. I have to thank Dennis and Teresa Roth for putting us out here, and a win is coming for this group."
Tim and his Roth Motorsports team would like to thank Roth Enterprises, HR Livestock Transportation, 3H Cattle,  Mobil1, FK Rod Ends, Weld Wheels, Brown and Miller Racing Solutions, Kent Performance, Kaeding Performance, and Astro Titanium for their support in 2014.
2014 ROTH MOTORSPORTS BY THE NUMBERS: Starts-10, Wins-0, Top 5's-1, Top 10's-6.
ON TAP: TK and his Roth Motorsports team will return to action on Friday night at the Merced Speedway before making an appearance at the Silver Dollar Speedway in Chico, CA on Saturday.
STAY CONNECTED: Stay connected with Roth Motorsports by checking out their new website, www.rothmotorsports83.com. You can also follow Tim on Twitter by following @tkaedingracing.