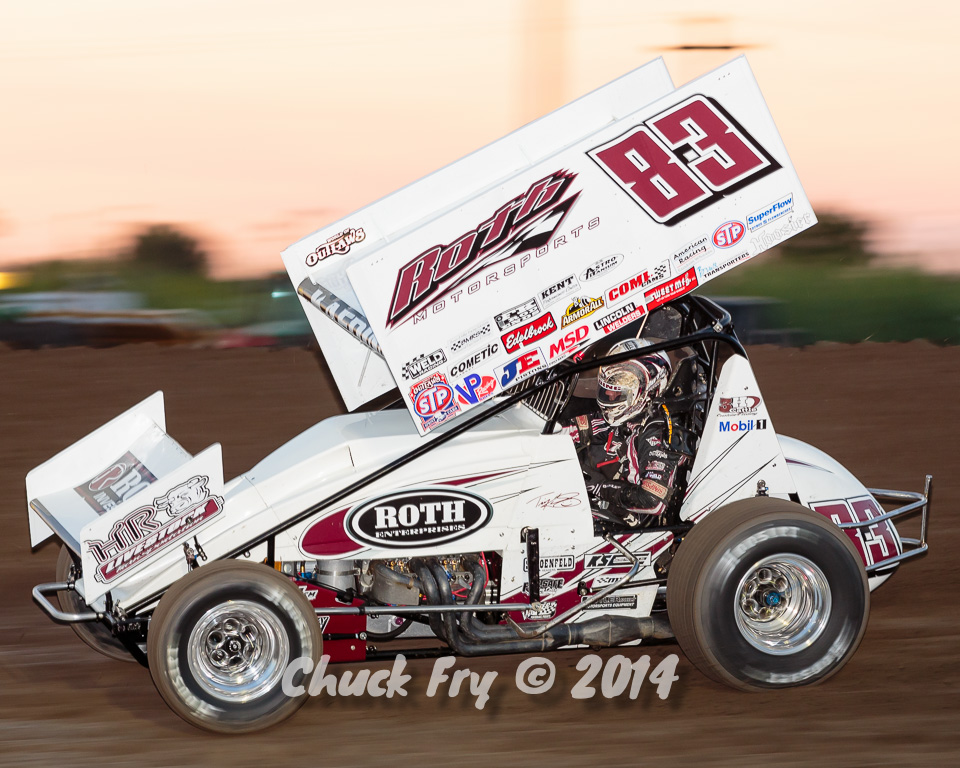 PETERSEN MEDIA
 With qualifying hampering him as of late, Tim Kaeding put that behind him at the Merced Speedway on Friday night, and worked his way to an exciting second place finish.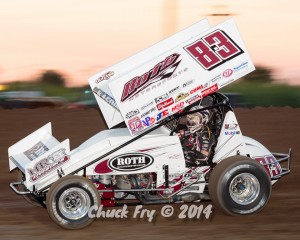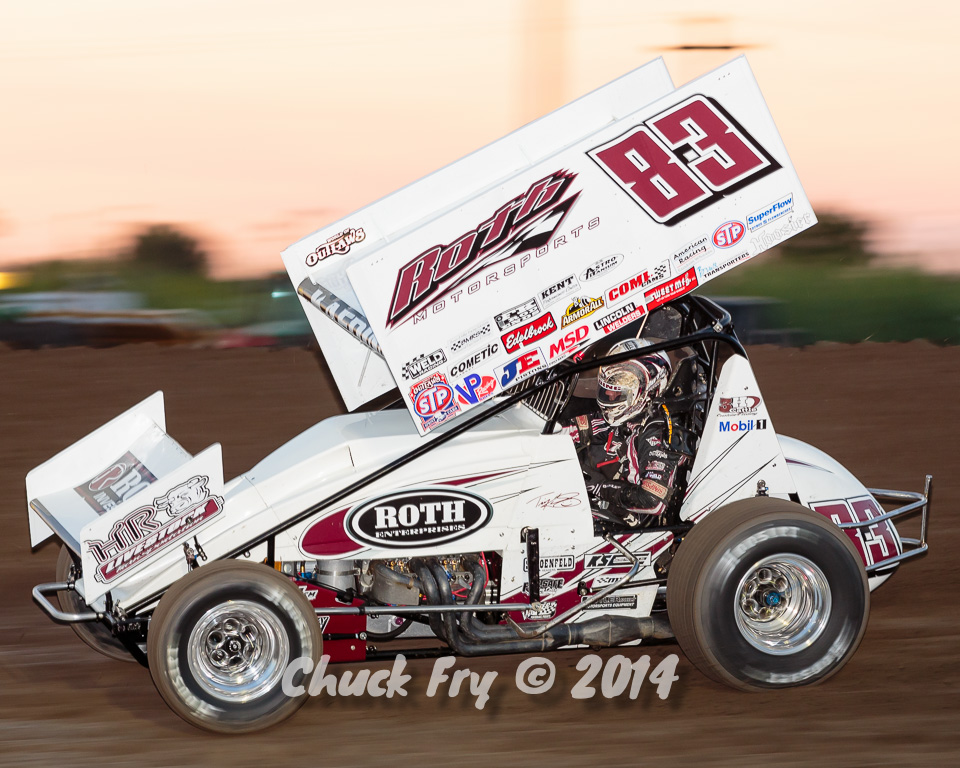 "We have been digging ourselves a pretty big hole early the last few weeks, but on Friday night everything seemed to go our way, and we had a great finish," Kaeding said.
With 32 cars on hand, TK timed his Roth Enterprises/HR Livestock Transportation/3H Cattle machine eighth quickest, putting him in the second row of his heat race.
On a very tight, and tough to pass on track, Kaeding jumped into the third position as he battled with Cody Darrah, and though he got close, he settled for the third spot, putting him in the feature event, where he started in the 12th position.
When the race went green, the laps clicked off at a torrid pace, and Kaeding slowly worked his way forward, as passing continued to be challenging through the night.
In the blink of an eye, Kaeding had worked his way up to the seventh spot at the halfway point as he seemingly tried passes no one else would.
Working into the top five by lap-25, Kaeding continued to charge, as he used a late single file restart to get past Paul McMahan and Joey Saldana, and then in heavy traffic, was able to sneak by his teammate, Kyle Hirst and steal the second spot in exciting fashion.
"It was a really great night for our whole organization," Kaeding said. "Dennis and Teresa Roth have given all of us great equipment, and that's evident with both cars on the podium tonight."
Tim and his Roth Motorsports team would like to thank Roth Enterprises, HR Livestock Transportation, 3H Cattle,  Mobil1, FK Rod Ends, Weld Wheels, Brown and Miller Racing Solutions, Kent Performance, Kaeding Performance, and Astro Titanium for their support in 2014.
2014 ROTH MOTORSPORTS BY THE NUMBERS: Starts-11, Wins-0, Top 5's-2, Top 10's-7.
ON TAP: TK and his Roth Motorsports team will now head to the Calistoga Speedway on Saturday and Sunday this weekend for two more night's of World of Outlaw action.
STAY CONNECTED: Stay connected with Roth Motorsports by checking out their new website, www.rothmotorsports83.com. You can also follow Tim on Twitter by following @tkaedingracing.