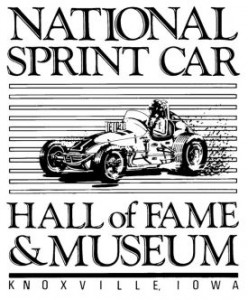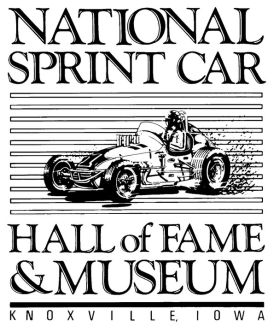 From Bob Baker
            Knoxville, IA —  (April 2, 2014)  —  The 34-night 2014 racing season begins on Saturday, April 19, at the Knoxville Raceway and tickets remain available for seats on the second-floor of the National Sprint Car Hall of Fame & Museum, which is located on the legendary half-mile dirt track's turn number two.  Tickets for seats on the second-floor are available for the entire racing season, in addition to nightly tickets being available for both Saturday night sprint car racing and all special events at Knoxville Raceway.
            Second-floor, club-level seating is an open area which can provide viewing for groups and parties as large as 150 people.  The second floor of the museum is also heated and air-conditioned, and offers closed-circuit television, wireless internet, and the track's public-address system.  Also, second-floor ticket-holders can bring in their own food and drinks on race nights.  At this time, tickets are available for all race nights on the second floor, including for the Wednesday-Saturday, August 6-9, fifty-fourth annual FVP Knoxville Nationals, which will be sanctioned by the World of Outlaws (WoO) Sprint Car Series.
            The 34-night season at the Marion County Fairgrounds oval, which begins on April 19 and extends through September 27, is highlighted by these special events:
            April 19, Season-Opener for sprint cars
            June 13, Classic Flat Track National Championship Series (CFTNCS) Vintage Motorcycles,
June 14, World of Outlaws (WoO) & 360 Sprint Cars,
June 15, American Motorcyclist Association (AMA) Pro Flat Track Series Motorcycles,
            July 19, International Motor Contest Association (IMCA) Modifieds & SportMods,
            July 31-August 2, ASCS Arnold Motor Supply 360 Sprint Car Knoxville Nationals,
            August 3, Ralph Capitani Classic 410 Sprint Cars,
            August 6-9, WoO FVP 410 Sprint Car Knoxville Nationals,
           September 19-20, Monster Trucks,
            September 25-27, Lucas Oil Late Model Knoxville Nationals.