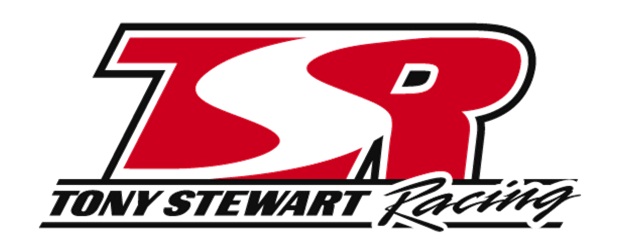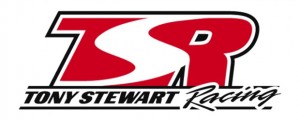 From TSR
Indianapolis, IN — (April 3, 2014) — After four consecutive weekends of competing on short tracks, the World of Outlaws (WoO) STP Sprint Car Series stars will get the chance to open up the throttle and utilize nearly 900 horsepower Saturday and Sunday at picturesque Calistoga (Calif.) Speedway. The half-mile dirt oval was one of 23 tracks on the schedule with multiple races during the WoO's inaugural campaign back in 1978 and it seems fitting two nights of action at Calistoga are part of the World of Outlaws' "Salute to the King Tour."
Tony Stewart Racing's (TSR) Steve Kinser, driver of the TSR No. 11 Bad Boy Buggies/J.D. Byrider/Chevrolet Performance Maxim, is making his final run at a 21st WoO title in 2014 and is off to strong start, posting his best two finishes of the season on half-mile ovals – a victory at Volusia Speedway Park in Barberville, Fla., in February and a second-place finish at The Dirt Track at Las Vegas Motor Speedway in early March. TSR's Donny Schatz has had a successful start of the season on the bigger tracks, as well racing the TSR No. 15 STP/Armor All/Crimsafe J&J to victory at Volusia and Las Vegas.
Only four drivers have won more than one Outlaw A-Feature victory at Calistoga, which is nestled in the middle of California's Wine Country. Kinser, the 20-time WoO champion, has been a Calistoga winner five times, tied for most with Danny Lasoski. Sammy Swindell is a three-time winner at the track. Schatz, a five-time WoO champion, has won twice at Calistoga, including the series' most recent stop there in the fall of 2012.
Kinser has competed in 28 of the 29 WoO races at the track, including both of those 1978 features. The Bloomington, Ind., racer won for the first time at Calistoga in 1987. That win was one of his record 46 in that magical season. He won the "Harvest Classic" three consecutive years from 1991 through 1993 and earned his fifth triumph in 1995, the first year he campaigned as a driver-owner. Kinser has been a top-10 finisher in the two most recent races at Calistoga, finishing 10th in April 2011 and seventh in September 2012.
Schatz is looking to make his 15th A-Feature field Saturday at Calistoga. The Fargo, N.D., racer first turned laps at the facility during his WoO Rookie of the Year campaign in 1997. He earned his first Harvest Classic triumph in 2004, passing Kinser for the lead midway through the 25-lap race. He led all 25 laps of the A-Feature in September 2012, a victory that was part of a season-ending surge that enabled Schatz to claim his fifth WoO title.
The Calistoga doubleheader is part of a nine-race California Spring Break Tour for the Outlaws. The first four shows have been extremely competitive with four different drivers coming out on top. Schatz has picked up a pair of runner-up finishes and continues to lead the series with eight top-10s in the first 10 races. Schatz and Kinser also top the laps led leaderboard with 37 and 35, respectively. Schatz is coming off a sixth-place run at Merced (Calif.) Speedway last Friday night while Kinser is looking bounce back from a 21st-place finish. "The King of the Outlaws" had flat right-rear tire early in the race and then was collected in an accident a few laps later.
With 10 WoO STP Sprint Car Series races completed for 2014, Schatz continues to rank second in the WoO championship standings, nine points behind leader Paul McMahan. Kinser is sixth, 63 markers out of first, and is only 11 points out of fourth.
For both races at Calistoga, the grandstand gates will open at 4 p.m. PDT. Racing is scheduled to begin at 7 p.m. Saturday and 6 p.m. Sunday. For tickets and more information, visit dirtcar.ticketforce.com/ordertickets.asp?p=447, or call (877) 395-8606.
Race fans unable to attend this weekend's races can catch all of the action on DIRTVision.com. Fans can listen live as Johnny Gibson, "Voice of the Outlaws," calls the action as he does at all WoO Sprint Series events on the DIRTVision.com cybercast, as well as on the DIRT Radio Network. Go to www.DIRTVision.com for more information on all the site features, including updated results from each night of racing, as well as a chat room to interact with other race fans.
Steve Kinser, Driver of the No. 11 TSR/Bad Boy Buggies/J.D. Byrider/Chevrolet Performance Maxim:
After quite a few races on the smaller tracks, how much different will it be to get back to a half-mile?
"It'll be nice to get back out on a track where you can open the car up a little bit. We enjoy running all these shorter tracks out here in California, but I've always been a fan of the bigger tracks. It's really what these Sprint cars were made to do – go fast. We had a really good feel at the bigger tracks earlier this year and we're excited to get back on one and see what we can do."
The California Tour can be quite challenging with the competition and racing on such tight tracks. How would you rate your results through the first three weekends?
"Now probably isn't the best time to ask me, since we're coming off a 21st place. We just had some bad luck there at Merced and I hit the wall going down the frontstretch. That killed the tire and then we got back out there and got involved in someone else's deal and broke the front axle. I wish we could have gotten Saturday's (Mini Gold Cup) race in at Chico. We have had our moments the first three weeks, I guess. Qualifying has been good, but almost too good. We started a new format last weekend and we didn't make the most of starting on the front row of our heat. We'll just have to keep working at it. We've got two races this weekend on a bigger track and then two more short tracks before we head back East. I'd say if we can have a little better luck in the features in the next four races, we'll consider the California tour a success."
Donny Schatz, Driver of the No. 15 TSR/STP/Armor All/Crimsafe J&J:
You are similar to your TSR teammate in that you've had a lot of success on the bigger tracks. Does your previous record on bigger tracks get you excited about heading to Calistoga this weekend?
"We look forward to every race on the schedule. We lost one last weekend to Mother Nature, so we're all chomping at the bit to get back to the track. The fact that we're going to a bigger track is good, too. I've enjoyed racing at Calistoga during my career and am looking forward to this weekend. We've had some good runs there and I'd like to make it two wins in a row there this weekend. We're chasing wins. We've had a couple of good chances to pick up wins in California and have come up one spot short. I didn't win in California last year, so we're trying to break that streak, as well. We're excited. The STP guys have been working hard at it and we're all ready to get out there and see what we can do."
Calistoga was one of the staples on the WoO schedule early in your career. What do you remember most about competing in the Harvest Classics?
"I always remember when you got to Calistoga, everyone was ready to have some fun. The pressure of the season had kind of worn off. The Knoxville Nationals were behind you. We made our big run through the Northwest and you traveled down to Calistoga for a three-race weekend. Being right there on the fairgrounds, it just provided everyone a chance to enjoy themselves. It was usually during Labor Day weekend, so it was always packed with people and everyone had a good time. I really enjoyed that part of the season for a lot of years. I'm really glad we're getting the chance to come back and have a multiple-day show at Calistoga this year. It'll always be up there as one of my favorite places."