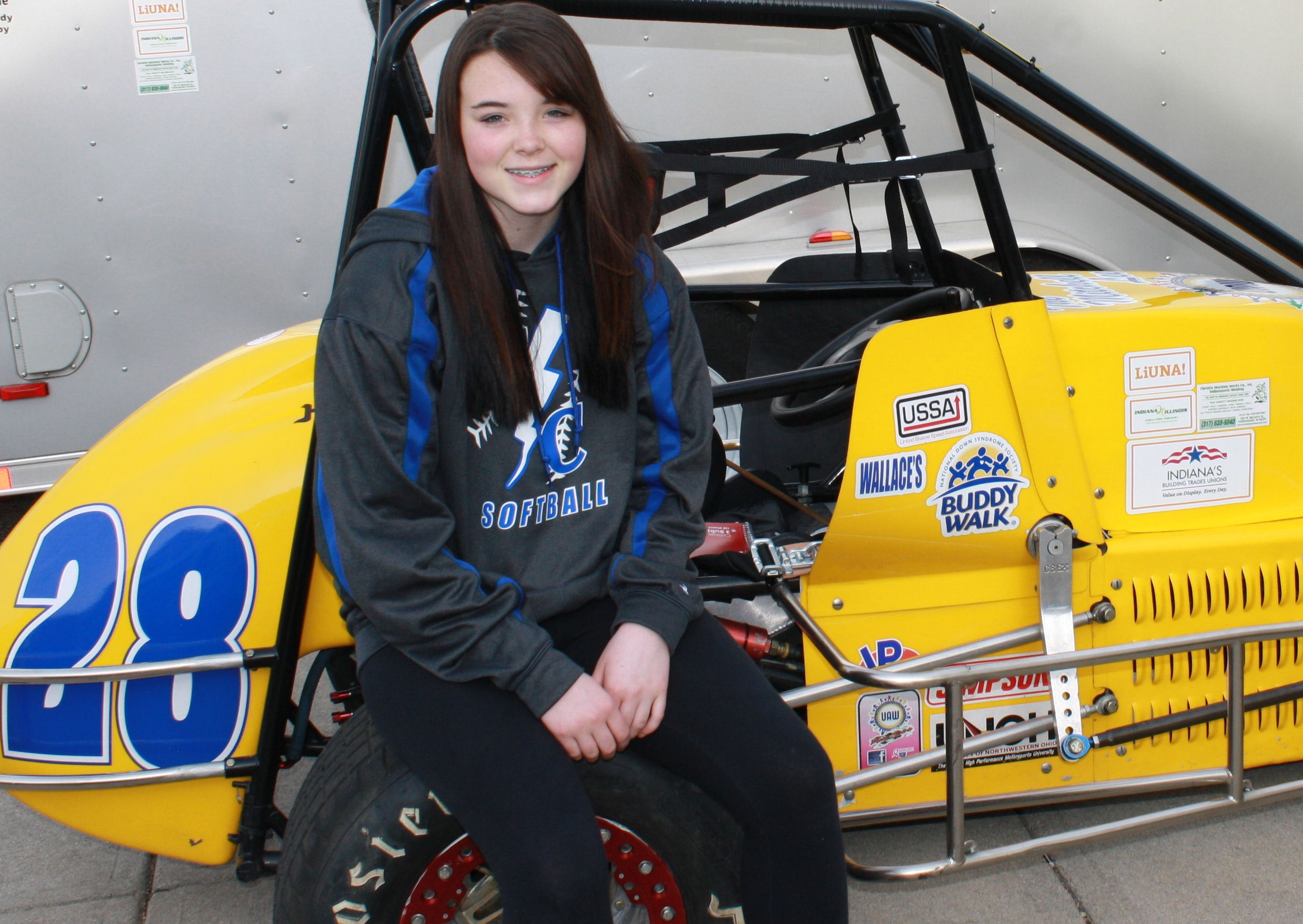 By Eric Bunn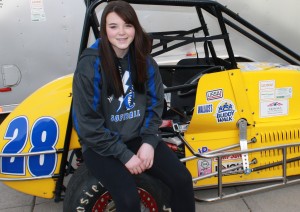 (Lebanon, IN)  Ashlea Albertson joins the Mel Kenyon Midget Series this year with her sights set on the Simpson World Indy Rookie of the Year title. After three years of racing quarter midgets primarily at the Kokomo Quarter Midget Club, it's time to move up to a bigger and faster racecar. She is part of the Ashdog Racing team which also includes her younger sister, Emilea, who currently races quarter midgets.
Albertson is from Indianapolis and attends Franklin Central High School where she plays softball and earns mostly A's and B's. She says, "I can't wait to start my first season in the Kenyon Series. Starting the season off at the Anderson Speedway on April 27th with my family and friends in the crowd will be really memorable." She spent many weekend nights through the years with family watching races, well before even imagining she herself would compete in a racecar.
Albertson will be displaying a decal this year to support the Buddy Walk for the National Down Syndrome Society in honor of her cousin, Ashton Pero. Another decal honors five loved ones, "breast cancer warriors," who have fought against and survived the disease: stepmom, Shelly Albertson; aunt, Judy Musgrave; aunt, Becky Elkins; cousin, Andrea Selburg; and family friend, Casey Paulin.
Ashdog Racing thanks Central Indiana Building Trades, Laborers Union of Indianapolis, Insulators Union of Indiana/Illinois, Christie Machine Works, and the Wallace Family for their contributions toward the 2014 season