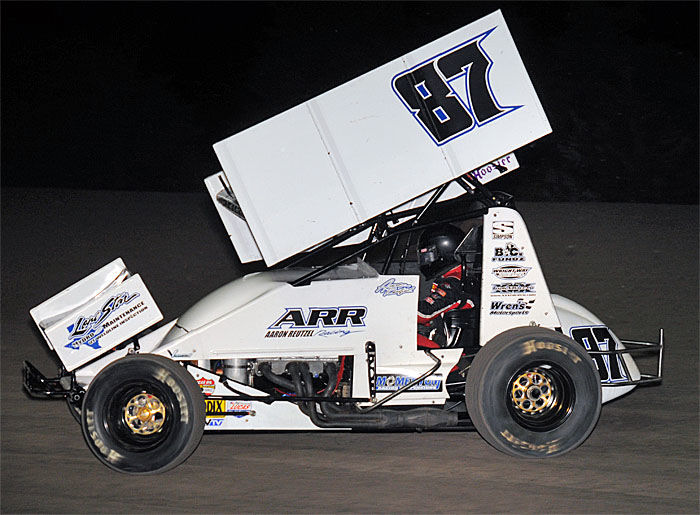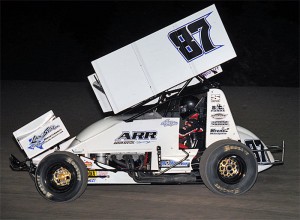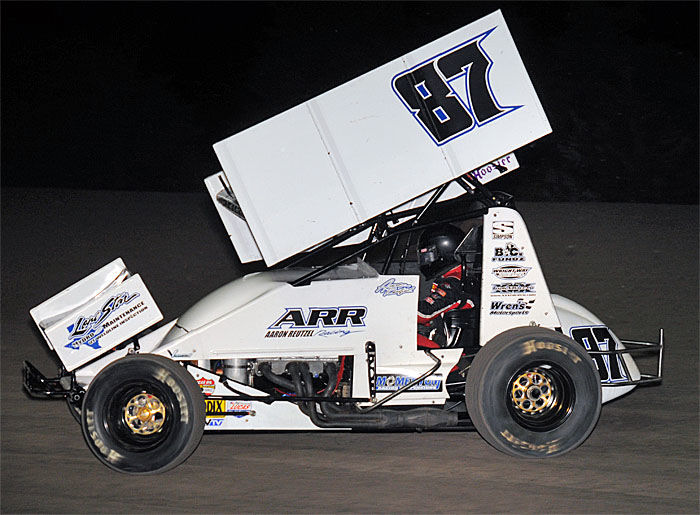 From Bryan Hulbert
Willis, TX — (April 19, 2014) — For the third year in a row, Aaron Reutzel claimed victory at the Gator Motorplex; topping the Nolan Wren Memorial with the Griffith Truck and Equipment Gulf South Region.
Starting outside the front row, Reutzel jumped to the point and led start to finish. Fourteen year old Zane Lawrence crossed second with Travis Elliott third. Tyson Hall was fourth with Brandon Berryman calming the Hard Charger, coming from tenth to round out the top five.
Channin Tankersley, Chris Sweeney, Blake Hahn, John Pate, and James McNeil made up the top ten.
The Griffith Truck and Equipment Gulf South Region is in action next at the Golden Triangle Raceway Park on Friday, May 2 and Battleground Speedway on Saturday, May 3. For continued updates and information on the American Sprint Car Series, log onto http://www.ascsracing.com.
Griffith Truck and Equipment Gulf South Region
Gator Motorplex – Willis, Texas
Saturday, April 19, 2014
Car Count: 18
Heat 1 (8 Laps): 1. 17-Blake Hahn; 2. 93-Chris Sweeney; 3. 5X-Tyson Hall; 4. 36-John Pate; 5. 17T-Larry Howery; 6. 29-Mike Walling
Heat 2 (8 Laps): 1. 76-Zane Lawrence; 2. 15T-Travis Elliott; 3. 31-Brandon Berryman; 4. 25M-James McNeil; 5. 51-Caleb Martin; 6. 1A-Kevin Ramey
Heat 3 (8 Laps): 1. 87-Aaron Reutzel; 2. 21T-Ray Allen Kulhanek; 3. 11-Channin Tankersley; 4. 12-Scott Smith; 5. 24-Brandie Jass; 6. 63T-Brandon Martin
A Feature (25 Laps): 1. 87-Aaron Reutzel[2]; 2. 76-Zane Lawrence[5]; 3. 15T-Travis Elliott[4]; 4. 5X-Tyson Hall[6]; 5. 31-Brandon Berryman[10]; 6. 11-Channin Tankersley[1]; 7. 93-Chris Sweeney[8]; 8. 17-Blake Hahn[3]; 9. 36-John Pate[12]; 10. 25M-James McNeil[11]; 11. 12-Scott Smith[9]; 12. 1A-Kevin Ramey[17]; 13. 29-Mike Walling[16]; 14. 17T-Larry Howery[13]; 15. 24-Brandie Jass[15]; 16. 21T-Ray Allen Kulhanek[7]; 17. (DNF) 63T-Brandon Martin[18]; 18. (DNF) 51-Caleb Martin[14]
Lap Leader(s): Aaron Reutzel 1-25