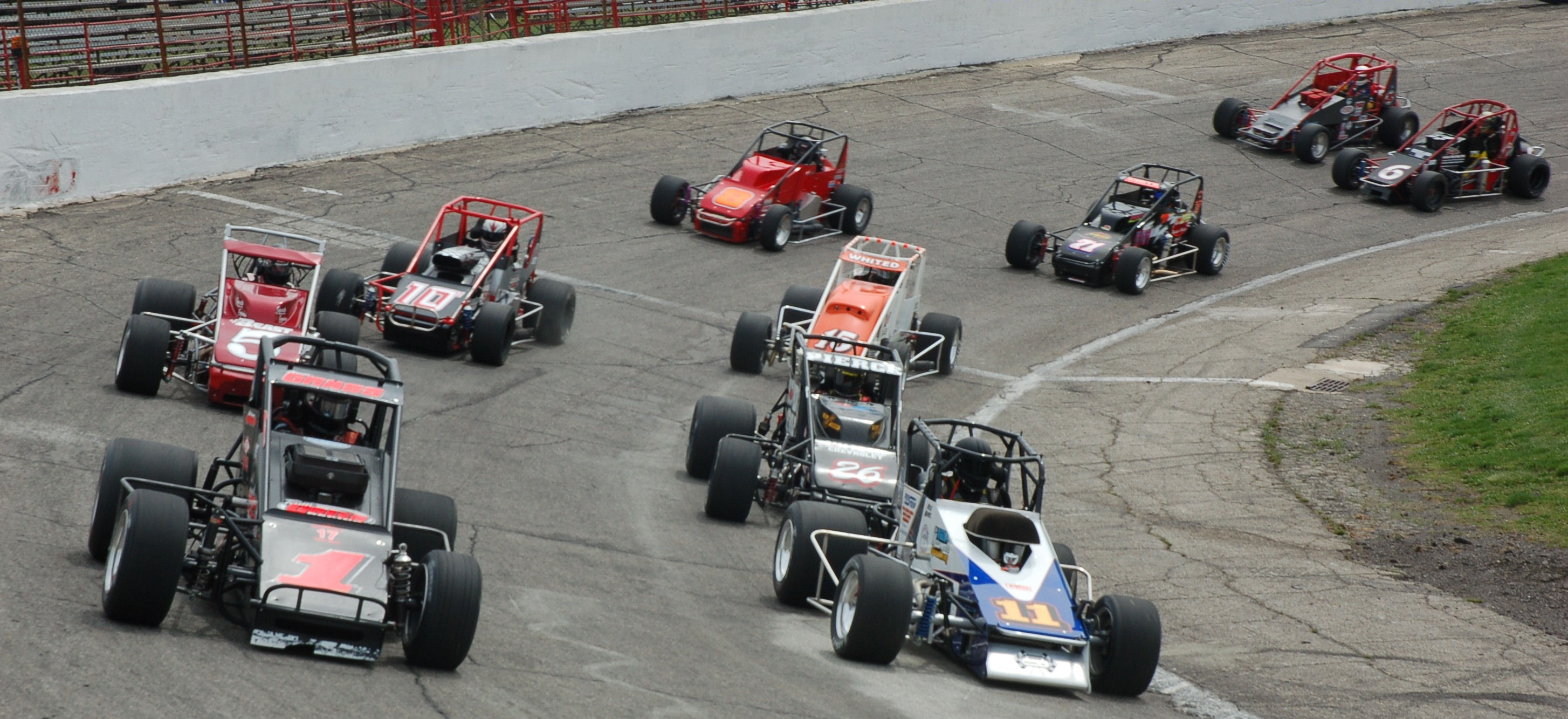 By Eric Bunn
(Lebanon, IN) The green flag will drop for the 14th time on Anderson Speedway's traditional Glen Niebel Classic on Sunday April 27th.  For the second year in a row, the "Niebel" will also kick-off the USSA Sprint Car Challenge Series Built by the UAW.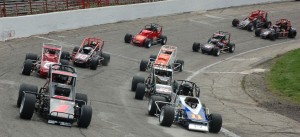 The race honors the memory of legendary car owner and mechanic, Anderson (IN) native Glen Niebel.  Niebel was instrumental in numerous wins in USAC as well as compiling a tremendous record in the greatest pavement sprint car race of them all, The Pay Less Little 500.
In recent years Danville native Aaron Pierce has been doing his best to emulate the record of the race's namesake.  Pierce won the "Niebel" in 2012 and 2013.  Pierce's plans for 2014 include bringing the same car and crew to the high banks of Anderson Speedway he used to win the '13 event.
For 2014, another famous racing name will join field for the "Niebel".  Jarett Andretti will make his non-wing pavement sprint car, USSA and Anderson Speedway debut in the Helburg Motorsports entry.  Andretti is the son of Indy Car and NASCAR star John Andretti and the grandson of Aldo Andretti.
Practice for the Glen Niebel Classic will begin at 11:30 AM with qualifying to follow at 12:20.  A fan appreciation autograph session will begin at one and the racing action will start on the high banks of Anderson Speedway at 2:00.
Adult admission is $12, kids 6 to 12 is $4 and five and under are free.