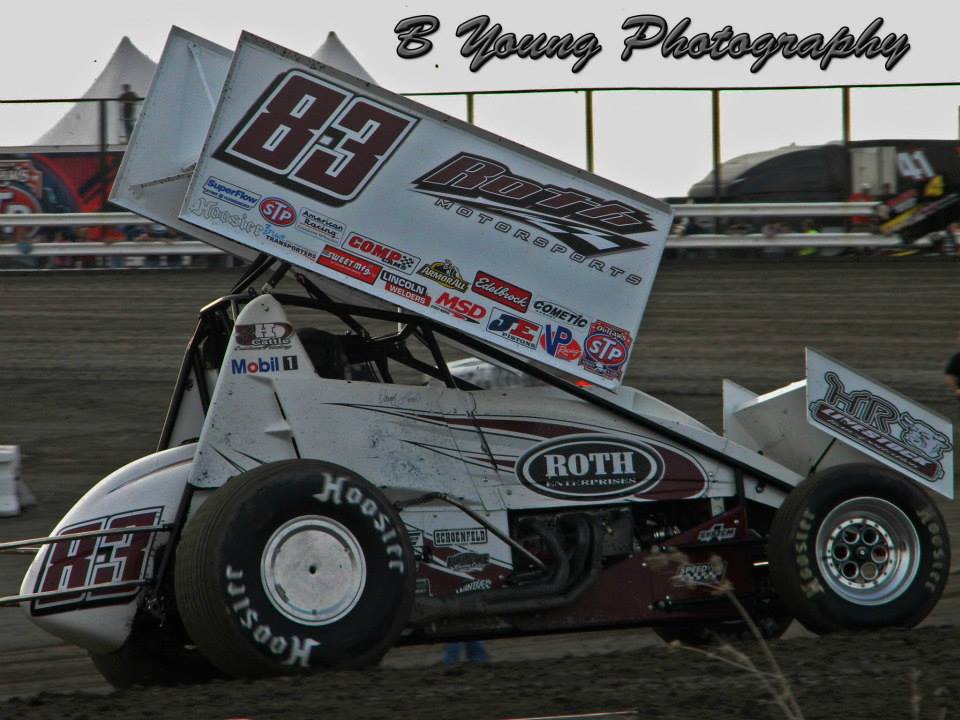 PETERSEN MEDIA
– Danny Lasoski returned to the seat of the Roth Motorsports machine for the weekend at Devil's Bowl, and after working some kinks out during Friday night's event, a little bit of bad luck knocked 'The Dude' and the team out of Saturday's race.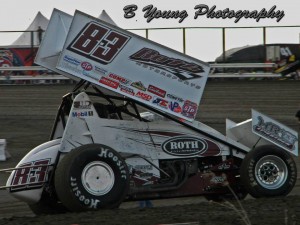 Timing in 17th on Friday night, Lasoski continued to try and get comfortable in the Roth Enterprises/HR Livestock Transportation/3H Cattle, and in heat race action slipped back to an eighth place finish, and was forced to go through a B main.
With the team working vigorously to adapt to both the track, and a new driver, Lasoski would finish in the fourth spot of the B, and transferred to the feature event, where he lined up in the 17th spot.
On a track that held moisture around the bottom, Lasoski was able to pick up a few spots as the laps clicked off, and he brought his machine across the stripe in the 12th spot.
Making numerous changes through the day, the Roth Motorsports team was back in action on Saturday night, and time trials went much better for the team as 'The Dude" timed in 10th fastest, earning the front row for his heat race.
With Schatz getting the jump on the start, Lasoski chased after in the second spot, and though he would hold the spot and transfer to the A, he missed out on a Dash berth, and lined up for the feature event in the 10th spot.
As the feature went green, Lasoski showed that he was much more comfortable on the second night as he hung inside the Top 10 and mixed it up with some of the best in the world until the 15th lap, when he lost power, and pulled into the work area.
"I have to thank Dennis and Teresa Roth, Todd Ventura, and the Roth Motorsports organization for the chance to run at Devil's Bowl with them," Lasoski said. "Everyone worked hard and we got better together all weekend."
The Roth Motorsports team would like to thank Roth Enterprises, HR Livestock Transportation, 3H Cattle,  Mobil1, FK Rod Ends, Weld Wheels, Brown and Miller Racing Solutions, Kent Performance, Kaeding Performance, and Astro Titanium for their support in 2014.
2014 ROTH MOTORSPORTS BY THE NUMBERS: Starts-18, Wins-0, Top 5's-3, Top 10's-11.
ON TAP: Danny Lasoski will be back aboard the Roth Motorsports No. 83 machine as they hit the Salina Highbanks on Friday night, before heading to the I 55 Raceway in Pevely, MO on Saturday night.
STAY CONNECTED: Stay connected with Roth Motorsports by checking out their new website, www.rothmotorsports83.com.
PETERSEN MEDIA: Petersen Media is a promotional agency that can handle your public relations, marketing, and any other promotional needs. Petersen Media utilizes multiple tactics to help you reach your intended audience, to boost awareness.