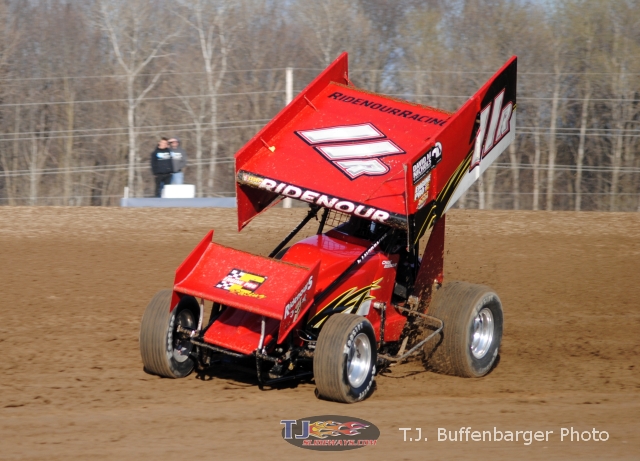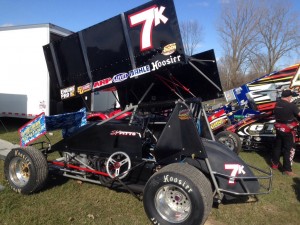 By T.J. Buffenbarger
When the Engine Pro Sprints on Dirt presented ARP series rolls into I-96 Speedway on Saturday fans will get their first look at several new faces on the tour for the 2014 season.
Kyle Pitts has moved up to the Adrian, Michigan area for the summer from Florida to run with SOD with select NRA races.  Pitts previously competed with the Top Gun Sprint Car Series in Florida which utilizes a different engine formula than the ASCS / Brodix spec head engines used in SOD.   Pitts cites this as a chance to take another step up on the sprint car ladder and will return to Florida after the summer.
Chase Ridenour has seen success in the micro sprint division at various outdoor venues and indoors with the Midwest Indoor Racing Series.  In 2013 after Greg Wheeler retired mid-season the Ridenour family purchased Wheeler's entire operation.  After a handful of starts at Butler Motor Speedway and one SOD start at Berlin Raceway at the end of the year Ridenour is prepared to take on the entire tour for 2014.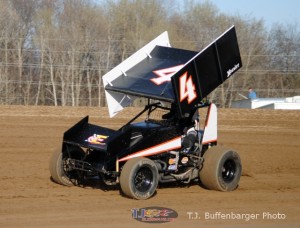 Craig Karazim has done some micro sprint races and a handful of starts on blacktop over the past two seasons.   Karazim now has Brett Mann's backup car from 2012 and is on the dirt sprint car scene.  Karazim was steady in his first start on Saturday at Crystal.
Brad Lamberson has primarily raced at Butler with some sporadic starts with SOD.  This year Lamberson is tackling the entire tour with Melling Performance as a primary sponsor.   Lamberson has shown some promise and has a solid operation behind him for 2014.
Factor in these four new faces, a handful of other different drivers expected to take part in races later in the season, and the solid base of SOD regulars this could be banner year for the series.
Friday will be SOD's first appearance on the 2.0 version of the 3/8 mile track at I-96 Speedway.  This new version of the shorter layout has received rave reviews so far utilizing the front stretch, the south turns, and backstretch of the half mile.  Turns three and four have been shortened for the new layout.
Butler Motor Speedway kicks off their 2014 season on Saturday night.  Look for the possible return of a couple of drivers that ran sparsely or did not make it out at all in 2014.
Jimmy McCune's nephew Anthony McCune will make his sprint car debut on Friday night at Spartan Speedway.
Two milestones are on tap for the Sprints on Dirt relatively soon.  SOD's program Saturday at Crystal Motor Speeday was the 791st event in SOD history.   Dustin Daggett also collected win number 95.