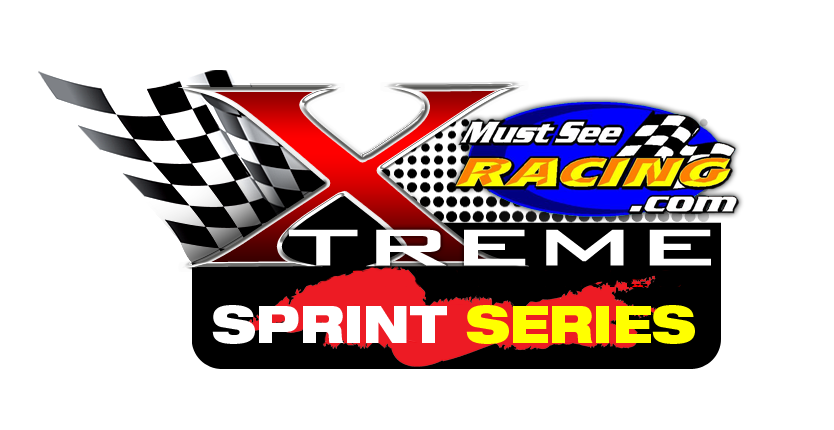 From Jim Hanks
Holly, MI — (May 13, 2014) — A whirlwind week in May awaits the MUST SEE RACING XTREME SPRINT SERIES as they visit Baer Field Speedway for the first time and Anderson Speedway for three events in a seven-day span.
First up is the "SUMMIT CITY SHOWDOWN" featuring the MUST SEE XTREME SPRINT CAR SERIES
at Fort Wayne, Indiana's Baer Field Speedway on Saturday May 17th. Baer Field's fast half mile is a
perfect host for the lightning-fast winged sprint cars. Spectator gates open at 4:00 p.m., Qualifying
at 5:00 p.m. with racing getting underway at 7:30 p.m.
The "World's Fastest Short Track Cars" much anticipated first visit to Baer Field will feature qualifying,
heat races and a 30 lap feature event. Brian Gerster the 2013MSRXSS champion piloting Dick Myers
potent #50 sprint car and a host of other competitors are expected to challenge the track record.
MSRXSS showcases some of the best pavement sprint car teams from across the USA and Canada.
Joining Gerster will be fan favorite Aaron Pierce in the Sam Pierce Chevrolet sprinter , Colorado's Troy DeCaire, Jimmy "The Bulldog" McCune from Toledo, Ohio, Canadian Ryan Litt, Jim Sheets, hometown favorites Geoff Kaiser and Chris Nueneschwander, Tim Cox, Davey Hamilton Jr., Ike Beasley, Tyler Underwood, Dave Baumgartner, veteran Ron Koehler and others.
The series then moves some 50 miles east to Anderson Speedway, one of the fastest quarter
mile tracks in the world with the WINGED SPRINTS starting off the week on Wednesday night May
21st for the MUST SEE RACING 60, one of the most frantic races of the season. A full field of winged sprint
cars will do battle on the tight confines of the high banks at Anderson Speedway. Gates open at 5 p.m.
with racing at 7 p.m.
The week is capped off in grand style with the 66TH PAY LESS LITTLE 500 at Anderson Speedway on
Saturday night May 24th. Must See Racing is the sanctioning body for this iconic racing event. The
classic event will see the sprinters remove their wings for the only time this season, competing for
their share of one of the largest purses in short track racing. The Little 500 starts at 8 p.m. on Saturday,
with practice and qualifying taking place on Wednesday through Friday. Advance race tickets are recommended. Visit andersonspeedway.com