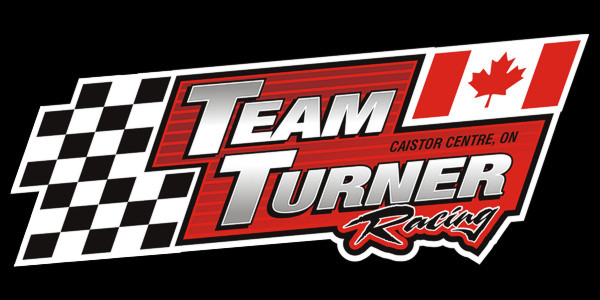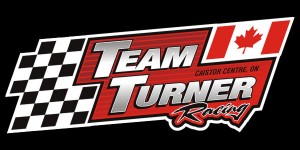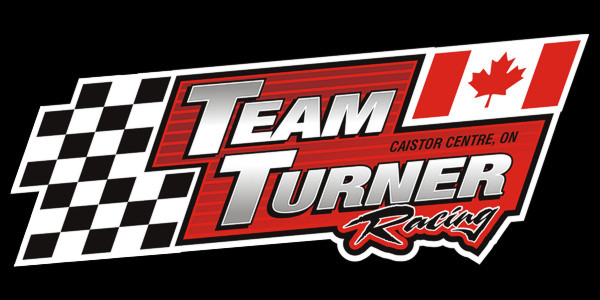 From Tommy Goudge
Caistor Centre, ONT — (May 13, 2014) — Ryan Turner finally got good weather for both his scheduled races last weekend, and turned that opportunity into the first top 10 finish of his DIRTcar Sportsman Modified career. Brother Cory and father Jamie weren't as lucky, as the Test & Tune session at Ohsweken Speedway was rained out on Friday.
Following Friday's rainout at Ohsweken, Team Turner Racing turned their focus toward the second and third DIRTcar Sportsman Modified division starts of Ryan's career. A third try at starting Merrittville Speedway's 63rd season of racing was successful on Saturday night, and a stout field of 27 Sportsman cars signed in to race. The first Merrittville start of Ryan's Sportsman career began with a tough heat race, where he started 6th and finished 6th behind several tough veterans of the division. Finishing outside the top 5 in his heat race meant Ryan had to run the consolation race, where he finished 2nd and qualified 17th for the feature. He lost some positions early in the feature, but fought back to finish exactly where he started – in 17th. James Michael Friesen scored the feature win.
Another good field of DIRTcar Sportsman turned up at Humberstone on Sunday night, with 24 cars signed in for the second week of competition there. Ryan started 4th and finished 5th in his heat race. Following a caution-free feature on opening night, this week's feature at Humberstone was just the opposite. Ryan started 14th, and dodged several crashes to come home 10th with his #91 Bicknell chassis in one piece. The official finish of the feature, won by Gary Lindberg, is still under review pending technical inspection.
WHAT'S NEXT?
A top 10 finish in only his third career race in the Sportsman car has Ryan and Team Turner Racing chomping at the bit to get back on the race track as soon as possible. They have a busy Victoria Day weekend planned, with stops at four different tracks.
Jamie and Cory hope to get some laps in at Ohsweken Speedway's rescheduled Test & Tune night this Thursday, May 15. Jamie and Cory will start their 360 Sprint Car seasons in Ohsweken's 19th annual opening night event on Friday, May 16, followed by the first two events of the Southern Ontario Sprints tour season at Brighton Speedway on Saturday, May 17, and Humberstone on Sunday, May 18.
Ryan will race in DIRTcar Sportsman Modified events on Saturday, May 17 at Merrittville, and the team will reunite on Sunday, May 18 at Humberstone.
TEAM TURNER LINKS
For more information on Team Turner Racing, including schedules, news releases, photos, videos, merchandise, and contact information, please visit the official Team Turner Racing website powered by ImageFactor.ca at
www.TeamTurnerRacing.ca
. Make sure to subscribe to
www.youtube.com/user/racingteamturner
on YouTube, follow @11teamturner19 on Twitter, and "like" the official TTR Facebook page by searching "Team Turner Racing".
BE AN INSIDER
Do you want to be an insider and have Team Turner Racing news delivered straight to your e-mail? Got a question for one of the Team Turner drivers? Just send an e-mail to
racingteamturner@gmail.com
and we'll do the rest.
TEAM TURNER TROOPS
Team Turner Racing would like to thank all their sponsors for their support during the 2014 season, including KT Gas & Convenience, Aces Bar & Grill, Hank's Place, Braemar Building Systems, Alliance Concrete & Interlock, Plazek Auto Recyclers, Pyett Spring & Alignment, V&R Recycling, Transport Sales & Service, Booster Juice, Gale's Auto Aftermarket, Tetra-Chem Industries, The Truck Toppers, Champion Brands Canada, Total Coatings, JNE Recovery, Multiplex Manufacturing, Hauser's Pharmacy, Beamer Farms, Mike Morris Holdings, JB Mechanical, Barlow Farms, Bryan's Farm Supply, Sundrim Golf, Fine Lines Signs, DSE Performance, The Powerhouse, Hitchman Trailers, V&R Hose & Hydraulics, RCM Racing Equipment, Digital Detail, The Audible Difference, 5 Star Fitness & Nutrition, GF1 Chassis, Wings Unlimited, Wix Filters, NecksGen, and Ti22 Performance.