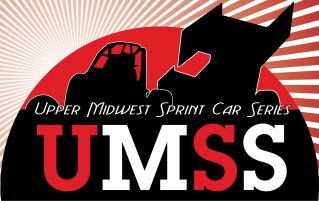 From Greg Parent
St. Croix Falls, WI — (July 12, 2014) — Scotty Thiel and Rob Caho, Jr. won the UMSS winged and traditional sprint car features during Saturday night of the Open Wheel Nationals at St. Croix Valley Speedway.
UMSS Winged Sprints
Mastell Brothers Trailer Service Feature – Scotty Thiel, Chris Graf, Ryan Bowers, Cody Hahn, Chad Patterson, Jared Goerges, Gunner Cummings, Tony Kaus, Jerry Richert Jr. Rick Kobs, John Serenett, Anna Kouba (DNF), Cam Shafer (DNF), Sye Anderson(DNF)
Driverwebsites.com Challenge Race 1 – Scotty Thiel, Cam Shafer, Rick Kobs, Sye Anderson, Gunner Cummings, Chris Graf, Anna Kouba
Sprintsource.com Challenge Race 2 – Ryan Bowers, Jared Goerges, Tony Kaus, Chad Patterson, Cody Hahn, John Sernett, Jerry Richert Jr.
Heat 1 – Graf, Patterson, Cummings, Bowers, Schafer, Sernett, Kouba
Heat 2 – Richert Jr., Anderson, Kaus, Thiel, Goerges, Kobs, Hahn
UMSS Traditional Sprints
Hoosier Racing Tire Heat #1 (10 laps): 54 Cam Schafer, 78 Rob Caho Jr., 87 Mike Mueller, 50 Chase Viebrock, 5 mike Haseltine, 69s Jon Lewerer, 7B Scott Brandt DNF, 21J Jori Hughes DNF.
Track Rat Photos Heat #2 (10 laps): 21 Jimmy Kouba, 2K Jake Kouba, , 27 Mike Walters, 1 Jeff Pellersels, 81 Alex Peper, 12 Johnny Parsons III, 23 Josh Hendrickson, 95 Kevin Bradwell.
Mastell Brothers Trailer Service A Main (25 laps): Caho, Walters, Schafer, Jimmy Kouba, Mueller, Jake Kouba, Peper, Viebrock, Hendrickson, Haseltine, Lewerer, Pellersels, Brandt, Hughes DNF, Bradwell DNF, Parsons DNF.