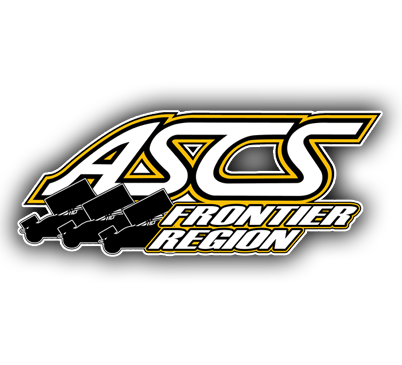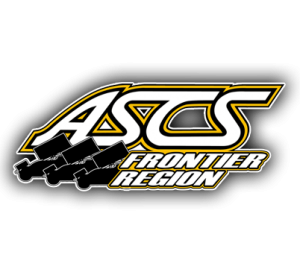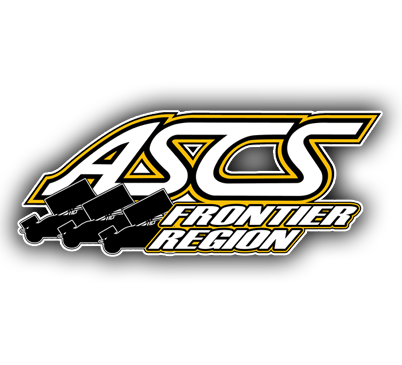 Andrew Kunas
RATHDRUM, Idaho – Great Falls, Montana will be the center of attention in the north central U.S. this weekend as the ASCS Frontier Region sprint car tour returns to Electric City Speedway for the 20th Annual Montana Round-Up on Friday, Saturday and Sunday.
For the first time, the annual Labor Day weekend event at Montana's oldest operating dirt track will be three nights, and is expected to attract cars and drivers from several states, drawing interest as far away as Knoxville, Iowa. Cars and drivers from Montana, Idaho, Wyoming, North and South Dakota and Alberta are expected for three action-packed nights of racing.
The Montana Round-Up also marks the first of three consecutive weekends of action, consisting of six total events, to close the 2014 season for the ASCS Frontier Region. After this weekend's races, the Big Sky Super Nationals at Gallatin Speedway and the Dan Laber Memorial at Billings Motorsports Park remain for the series.
Joe Ramaker of Boise, Idaho is coming off a victory and a third place finish during the Frontier Region's last outings on August 15th and 16th at Gallatin and Billings. Of his series high five victories, two of Ramaker's triumphs have come at the Great Falls clay oval, including the season opener on May 16th and the June 21st event. He currently holds an 11-point lead over Lethbridge, Alberta's Kelly Miller.
Miller had been strongly consistent all season before finally scoring his first win of the season August 16th at Billings. With three nights of racing coming up, all expecting large fields of race cars, a shake-up at the top of the standings is strongly possible considering the small margin between Ramaker and Miller.
Laurel, Montana's Phil Dietz is coming off a pair of runner-up finishes and is just four points behind Helena's Trever Kirkland for third place in the point standings. Dietz, the defending series champion, is searching for his first win of the season and after his recent performances is feeling he is due for one. Kirkland picked up a win at Gallatin Speedway on July 25th.
T.J. Hartman won the May 17th race at Electric City Speedway after a last lap, last corner pass around Ramaker to score the victory. On July 11th Brad Loyet won the Lucas Oil ASCS National Tour race. The June 20th event at Electric City Speedway was rained out during heat race action.
Tickets are $15 per night, or $12 per night if you buy a three-day pass. Street stocks, super stocks and modifieds will be supporting the ASCS Frontier Region during the weekend.
The Frontier Region of the American Sprint Car Series, presented in part by Speedmart Inc. is a winged 360 sprint car tour racing around the state of Montana and beyond. More information on the ASCS Frontier Region can be found online at frontier.ascsracing.com or you can also follow the series on Facebook at www.facebook.com/ascsfrontier. The national website of the Lucas Oil ASCS National Tour presented by MAVTV American Real is www.ascsracing.com.
– – –
ASCS Frontier Region
Top 10 points
1. Joe Ramaker, 1419
2. Kelly Miller, 1408
3. Trever Kirkland, 1331
4. Phil Dietz, 1327
5. Jerry Brey, 1197
6. Paxton Lambrect, 1195
7. Jeremy McCune, 1175
8. Damon McCune, 1041
9. David Hoiness, 1015
10. Joe Perry, 939
– – –
ASCS Frontier Region
Remaining events
August 29 – Electric City Speedway – Great Falls, MT (Montana Round-up)
August 30 – Electric City Speedway – Great Falls, MT (Montana Round-up)
August 31 – Electric City Speedway – Great Falls, MT (Montana Round-up)
September 6 – Gallatin Speedway – Belgrade, MT (Gibson Guitar Big Sky Super Nationals)
September 12 – Billings Motorsports Park – Shepherd, MT (Dan Laber Memorial)
September 13 – Billings Motorsports Park – Shepherd, MT (Dan Laber Memorial)
– – –
ASCS Frontier Region
2014 Race Winners
May 16: Joe Ramaker at Electric City Speedway
May 17: T.J. Hartman at Electric City Speedway
June 13: Rained out at Gallatin Speedway
June 14: Joe Ramaker at Billings Motorsports Park
June 20: Rained out at Electric City Speedway
June 21: Joe Ramaker at Electric City Speedway
July 11: Brad Loyet at Electric City Speedway (National Tour race)
July 12: Jeff Swindell at Billings Motorsports Park (National Tour race)
July 18: Brad Loyet at Black Hills Speedway (National Tour race, non-points for Frontier Region)
July 25: Trever Kirkland at Gallatin Speedway
July 26: Joe Ramaker at Billings Motorsports Park
August 15: Joe Ramaker at Gallatin Speedway
August 16: Kelly Miller at Billings Motorsports Park
– – –
American Sprint Car Series – Frontier Region
frontier.ascsracing.com
Electric City Speedway
www.electriccityspeedway.com
Lucas Oil ASCS National Tour presented by MAVTV American Real
www.ascsracing.com
ASCS Frontier Region on Facebook
www.facebook.com/ascsfrontier
Speedmart Inc. – presenting sponsor of ASCS Frontier Region
www.speedmartinc.com