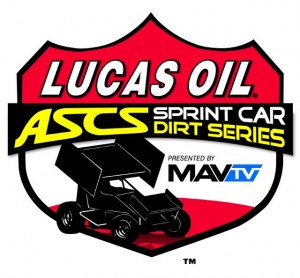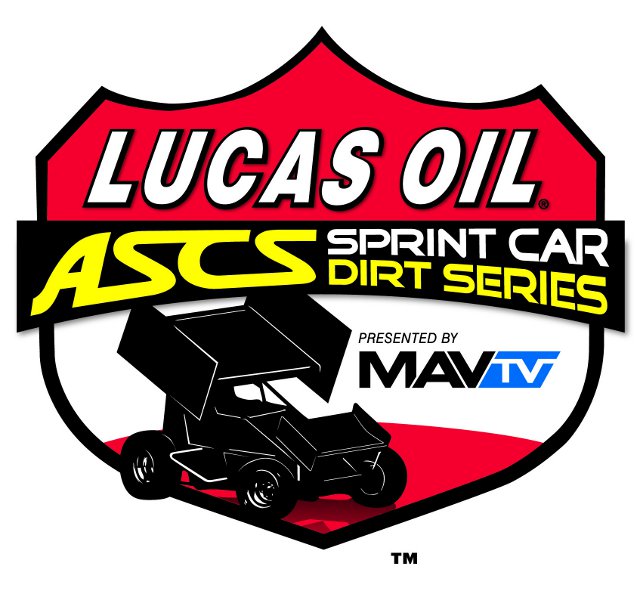 From Bryan Hulbert
Tulsa, OK —  (September 29, 2014) — Five nights of racing have been confirmed in the state of Washington for 2015 as Steve Beitler's Fun Time Promotions and the Lucas Oil American Sprint Car Series presented by MAVTV American Real are pleased to announce the series return to Grays Harbor Raceway in Elma, Wash. as well as the series first visit to the Skagit Speedway in Alger, Wash.
Taking three days of action to the Skagit Speedway, the Jim Raper Memorial Dirt Cup will take place on June 25, 26, and 27 with an astounding payout exceeding $100,000 over the three day event.
"Dirt Cup has always been an event you've heard about and marked on your bucket list," commented ASCS Director, Matt Ward. "For the series, it's a huge step forward to include such a marquee event for our drivers. I hope the fans are as happy as we are to have Skagit Speedway on the 2015 schedule.
Steve Beitler commented on the change by saying, "We are excited to partner with the ASCS National Series for our 2015 Dirt Cup. We are committed to providing our fans and racers the best programs that are available and this is a natural fit. A change in the procedure for Dirt Cup was needed and including the ASCS National Series teams along with the teams from the west coast and Canada will produce a spectacular event."
Preliminary night features will feature a $2,000 to win, $400 to start payout, with Saturday's A-Feature boasting a $55,000 payout that offers $15,000 to win, and $1,000 to start. Drivers will compete all three nights with points awarded for Heats, Last Chance, B-Features, and A-Features then combined to determine lineups for Saturday night.
The ASCS National Series will also return to the Grays Harbor Raceway for their traditional event on Independence Day weekend Friday, July 3 and Saturday, July 4 with the Fred Brownfield Classic. "The ASCS National Series has been a favorite event for many years at Grays Harbor Raceway. The fans are very excited to see the tour returning to their home track," said Beitler
When asked about the series return to Grays Harbor, Matt Ward commented, "Grays Harbor has always been a favorite for drivers and fans alike and to have Fred Brownfield's name tied to the event once again, means a lot to us. We want to show to represent the character and legacy that Fred left behind."
More information on the events, including start times and where fans can purchase tickets will be announced soon.
For more information on Skagit Speedway, log onto http://www.skagitspeedway.com or call (360) 724-3567. Skagit Speedway is located between Seattle, Wash. and Vancouver, B.C. in Burlison. Take I-5 to exit 232 at Cook Rd.
For more information on the Grays Harbor Raceway, log onto www.graysharborraceway.com or call (360) 482-4374. Grays Harbor Raceway is located in the heart of Elma, Wash. just off Hwy. 12 at the Grays Harbor County Fairgrounds.
The 2014 season marks the twenty-third year of sanctioning Sprint Car racing for the American Sprint Car Series, which brings the best of Sprint Car racing to dozens of different tracks throughout the nation. Anchored by the Lucas Oil American Sprint Car Series, ASCS also consists of ten different Regions throughout the nation.
Lucas Oil Products is the title sponsor of the American Sprint Car Series. More information can be found on Lucas Oil Products at www.lucasoil.com. MAVTV is the presenting sponsor of the American Sprint Car Series. Log onto www.mavtv.com for information regarding availability and listings in your area.
Associate sponsors for the Lucas Oil American Sprint Car Series presented by MAVTV include: Hoosier Racing Tire and Brodix.
Team Lucas Sponsors for the American Sprint Car Series consist of Protect the Harvest, iON Camera, Smokey Mountain Moonshine, C&R Radiator, Hawk Performance Products, Geico, E3 Spark Plugs, and General Tire.
Product and Contingency Sponsorship provided by: K&N Filters, KSE Racing Products, SpeedMart, Competition Suspension, Engler Machine and Tool, FSR Radiator and Racing Products, Schoenfeld Headers, Driverwebsites.com, Weld Wheels, Saldana Racing Products, Maxwell Industries, Print Place, Simpson, The Joie of Seating, Wesmar Racing Engines, Hinchman Indy Racewear, Rod End Supply, Smiley's Racing Products, Speedway Motors, and Hilborn Injection Systems.
Additional information regarding the American Sprint Car Series is available at www.ascsracing.com as well as Twitter (@LucasOilASCS) and Facebook. News and information can also be sent to you with the ASCS E-News by texting ASCS to 22828 with any mobile device.