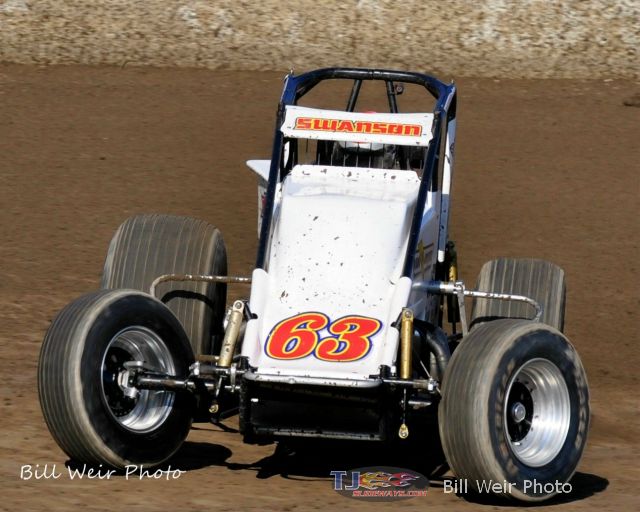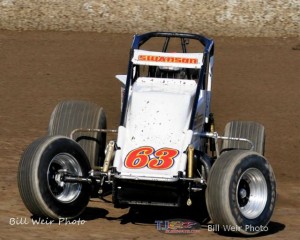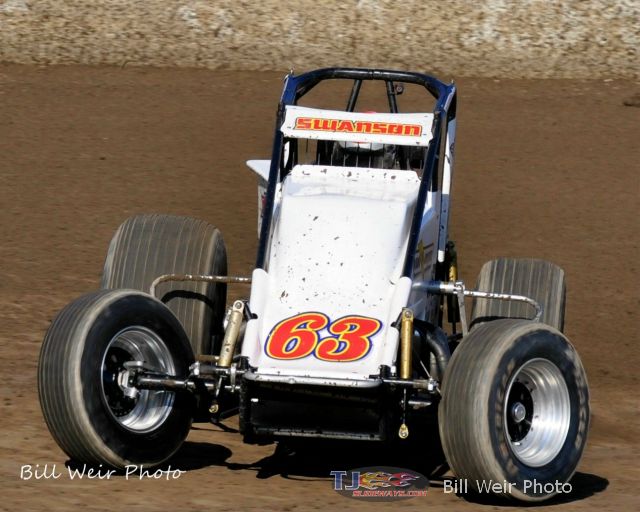 From Brian Liskai
Fremont, OH — (October 1, 2014) — The Buckeye Machine Buckeye Outlaw Sprint Series (BOSS) will invade Fremont Speedway Saturday, Oct. 4. It will be the second appearance of the 2014 season for the traditional, non-wing sprint car series.
Also on tap will be the "run-what-you-brung" which pits several different types of race cars against each other. The divisions will include a combination of late models and modifieds – rules are there are no rules on engines, tires or body styles. Another division will put stock cars and dirt trucks together. The only rule for this division is the motor will not be allowed to be set back beyond the ball joint…there are no rules on engine size, tires or body styles. There will also be a division for compacts and four cylinder race cars/trucks (Waynesfield trucks are allowed). The only rule for this class – must have a four cylinder engine.
BOSS visited Fremont Speedway to open the series season on May 3 with Kody Swanson picking up the win over Thomas Meseraull and Robert Ballou.
Other winners for BOSS in 2014 include Andre Layfield (Wayne County); Chase Stockon (Eldora); Mike Miller (Raceway 7); Dustin Smith (Mercer); Thomas Meseraull (Lawrenceburg); Logan Hupp (Lernerville and Whitewater Valley); Brandon Spithaler (America's Motorsports Park and Wayne County); Matt Westfall (Waynesfield); C.J. Leary (Whitewater Valley); and Robert Ballou (Montpelier).
Dustin Smith currently leads the BOSS points over Mike Miller, Michael Fischesser, Brandon Spithaler, Derek Hastings, Chuck Wilson, Aaron Middaugh, Chad Wilson, Adam Miller and Logan Hupp with Fremont and Eldora the final two races of the season.
It is also Family Fun Night at "The Track That Action Built" on Flag City Recycling Night. There will be a penny toss with several prizes for the kids and hot dogs will only be $1 with popcorn just 50 cents. Also Buffy, the Buffalo Wild Wings mascot will be in attendance. Also, several ladies will suit up and compete in a Powder Puff race in dirt trucks.
Gates will open at 4 p.m. Saturday with racing under way at 7 p.m.
For more information go to www.fremontohspeedway.com