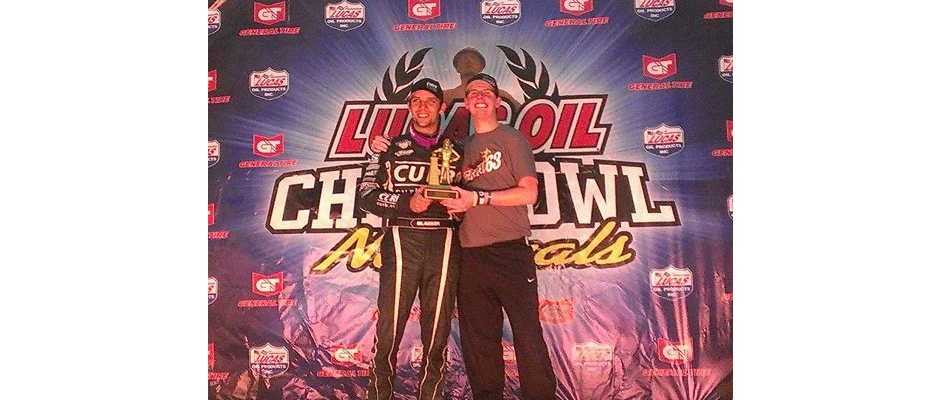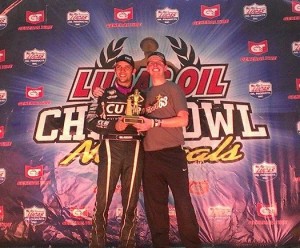 From Spire Sports and Entertainment
Noblesville, IN — (November 19, 2014) — Bryan Clauson, USAC Champion and winner of the 2014 Chili Bowl, has partnered with Joe Dooling, owner of Clauson's Chili Bowl Nationals midget entry, to host the inaugural Racers for Autism event on January 12, 2015 in Tulsa, Okla., to benefit The Autism Society.
Clauson, 25, was inspired by close friend and high school classmate Ben Hodgin to host the event. Hodgin was diagnosed with autism at the age of 5. His parents were given a bleak outlook for their son's ability to develop communication skills and thrive as a young adult. However, Hodgin's passion for racing aided him in understanding colors and numbers.
In 2007, when Clauson was a senior at Noblesville High School, he met Hodgin, who also attended the school. The two became close friends and Hodgin was there when Clauson made his 2012 Indianapolis 500 debut and again when he won his first Chili Bowl last year.
"Ben inspires me every day," said Clauson. "He's one of my biggest supporter and a good friend of mine. He faces every challenge given to him head on. To know that racing, something we all love, helped him overcome a lot of those challenges is really cool. "
"Joe [Dooling, car owner] and I talked about Ben and how we can return some of the support he's given to this race team. That's when we decided to host an event during Chili Bowl to raise not only money for The Austism Society, but also awareness of autism and how racing can help."
Hodgin will attend the inaugural Racers for Autism event, along with the Chili Bowl Nationals.
"I'm really excited to go to the party and see all the drivers and the people," said Hodgins, who will be making his third trip to the prestigious Chili Bowl Nationals. "I think I can get a lot of autographs there and they can get mine, too. I can't wait to see all of my favorite drivers. This is my favorite vacation every year."
The inaugural Racers for Autism event will be held the Monday prior to the 2015 Chili Bowl, January 12, at Cain's Ballroom in downtown Tulsa. The event, beginning at 7 p.m., local time, will feature free BBQ, beer and entertainment by Johnny Lee and the Urban Cowboy Band. There will also be a live and silent auction of racing memorabilia. Tickets for the event are $50 and can be purchased at www.RacersforAutism.Eventbrite.com.
Donations for the live and silent auction are also welcomed. Items can be sent directly to Bryan Clauson Racing, 18648 Cyntheanne Road, Noblesville, Ind., 46060. Further information can be found at the aforementioned site or by contacting Lauren Stewart.