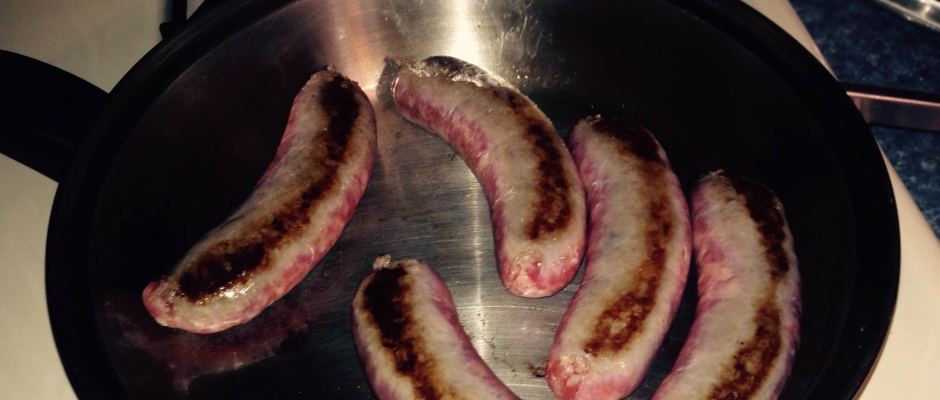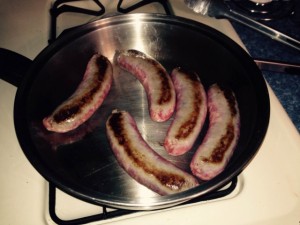 By T.J. Buffenbarger
"I don't care about how sausage is made, only that it's delicious."
It was the only sentence I could think of that  describes my feelings on the situation involving the All Star Circuit of Champions and the Renegade Racing Series.
If you are a sprint car fan you likely feel the same way about how races are scheduled. You don't care about how the races get booked, you just want to know when the big races take place year. With the All Star and Renegade series situation fans will end up having to choose some nights which series to support.  Splits are generally ugly and rarely end in the surviving series being better off. So far this one on and off the record has proven to be the same. There are short term gains where mid-pack teams might be able to score a top-10 on a night when the series go head to head. Long term though they can cause lingering animosity, drive people away from the sport, and cause damage that cannot be reversed.
There are things I enjoy and dislike about both series and how they operate so far I feel that our position in this is to report what is going on and occasionally offer an informed opinion about it. You will see news from both series and we will have people at races for both series throughout the year to get a feel for what is going on. Splits like this are not an enjoyable part of the sport to cover, but I feel it is our responsibility to report on what is going on and let you the reader become informed to make a decision.
My personal opinion on the situation varies from day to day. Sometimes it gives me a headache to even think about it, other times I chuckle at how something resembles a high school popularity battle. This is the ninth draft of this story I have attempted to write because the situation with both series is constantly evolving, but my opinion of it overall has been steadfast. I like how the Renegades are keeping off season interest up. I also think that Renegade Series has lit a fire under an All Star series that had become complacent. I can see why some of the race teams from the Renegades are disgruntled from the All Stars, but I also see why if a track has built up an All Star program over a long period of time and is successful at it why they would be reluctant to book a new series.
The hardest part for me has been to separate personal and sentimental feelings from what is best for the sport.  I grew up going to Ohio Sprint Speedweeks with my father, the first race report I ever wrote was for the All Stars, and I have spent a lot of time with principals on every side of this situation.   With this experience and such I am often concerned more so than any similar situation we have covered in the past, but age and experience also tells me to sit back and watch how it plays out throughout the season.
This split will have some short term benefits for the race teams with more races to choose from. So far I do not see this split producing a large number of new teams, so there are likely a few teams that will find this as an opportunity for a better finish and payday from time to time. This windfall for them though could be short lived depending on how long there are two series and what kind of condition the survivor is in once the split is over. I use that term singular because I don't feel both series will survive more than a couple of seasons. There are just not enough cars, tracks, and fans to go around to support both of them properly. I just hope that there are not quality race tracks with weekly programs that become casualties in the crossfire.
When starting out with the website I learned from a very wise promoter that the difference maker at a big race is often the fan that goes to the race track once or twice a year. That person often keys in on a big program or something they can recognize. They will also likely be the difference maker in this split. The end result of this will likely alienate some key people like officials and car owners to the point where they might walk away from the sport. Those are two small groups of people willing to fill those roles and are difficult to replace, but so are casual race fans that find something else to do.
Can the All Stars maintain their event status through this split at core tracks like Attica Raceway Park and Fremont Speedway? Will the Renegade Series be able to develop such a following in a short amount of time? Will this hurt the fertile Attica/Fremont sprint car scene as well? Unfortunately history points to this getting uglier before it gets better. Ultimately race fans do not want to deal with this. They want to go to the race track, escape from daily life for a few hours, and be entertained. The split will not be won with a forum post or press release. It will be decided by fans and race teams ultimately can make the choice by buying their ticket and choosing to compete. Hopefully this can be accomplished without driving too many people away permanently.