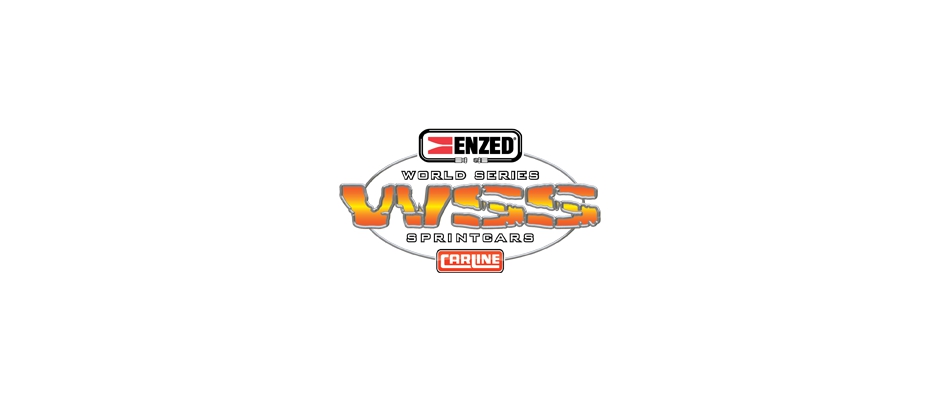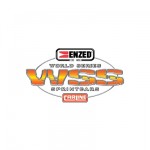 From WSS
Richmond, AU — (December 26, 2014) — Reigning Australian Champion, David Murcott has gallantly claimed an ENZED World Series Sprintcars thriller in the opening round at Speedway City, Adelaide.
A brisk wind blew over the track from early afternoon, leading teams to believe that the clay would gradually turn to the traditional Adelaide slick surface, but some cooler than usual temperatures left the track moist, setting the scene for what would be a rough and hooky racetrack for the A-Main.
Luke Dillon dominated the time trials at the start of the event with a blistering 12.60 second lap, claiming his third World Series Revolution Racegear Quick Time in succession at the Virginia venue.
A forty car field filled out four heats per round, with South Australians Jamie Hendry and Terry Pitt claiming heat wins in the first round in front of a massive home crowd, and West Australians Daniel Harding and Scott Reilly securing the remaining two.
The second round of heats began with a three car collision between freshly crowned Sprintcar Masters winner Scott Bogucki and Wormall Racing team mates, Daryl Clayden and Lee Nash, with track staff left to gingerly extract Bogucki's car from a vertical stand still with the rear crash bar buried in the clay, while still being wedged between the West Australian duo.
Both Bogucki and Clayden used the open red to repair and restart, while Nash was able to push away without assistance, however Bogucki's ability to rejoin would narrowly score him enough points to hold on to a Top 8 Shootout berth.
Steven Lines made the best of poor qualifying to also claim a heat win, as did Pennsylvanian tourist, Danny Holtgraver, while David Murcott emerged from the mid pack after qualifying fifteenth to also take a heat win and guarantee his spot in the Top 8.
After staying clean in the heats and registering both a fifth and an impressive second from the back of the field, Luke Dillon went on to cement his place as the quickest of the lineup by nailing an intimidating 11.97 in the Gold Shootout and earn a new right rear tire from Race Safety Equipment for his efforts. Murcott would join him on the front row for the A-Main with Monte Motorsport's Kyle Hirst and local veteran Jamie Cobby on the second row, and Scott Bogucki and surprise New South Welshman, Andrew Wright filling out row 3.
Brooke Tatnell, James McFadden and Matt Egel blocked out an all star top three finish from the B-Main, forecasting a blockbuster feature race with two former World Series Champions faced with the reality of advancing from the back of a quality field to try and make the podium.
However, only one of the two would survive once the feature race began, with Tatnell getting caught up in a back straight mess with Keke Falland, turning both cars around and Tatnell unceremoniously upside down.
Both Terry Pitt and Jamie Cobby also tumbled early in the 35 lap A-Main, setting the tone for a tragic tale of attrition that would jam nine cars on to the infield, including reigning champ, Steven Lines.
At the front of the field however, was a mesmerizing lead-swapping battle that saw Murcott, Hirst and Bogucki all share the lead over the 35 lap journey, before Bogucki fell foul to a broken left shock, that proved too much of a handful for the 2014 Sprintcar Masters winner, sending him upside down in turn three.
With twelve laps remaining, Hirst showed his hand again in the Milwaukee Tools backed #17 with what looked to be the better set up car out of his and Murcott's Mainline Aus #1, and while they battled for the lead in lapped traffic, James McFadden who started out of 18th, tried every angle to steal third from current South Australian champion Brad Keller who'd progressed from twelfth.
McFadden fell agonizingly short however, as Murcott claimed an emphatic win over Hirst, and Keller securing the last spot on the podium. Pennsylvanian Danny Holtgraver bagged fifth spot for Titan Racing, while original pole sitter Luke Dillon claimed sixth and Steven Caruso received the Sprintcar Zone Lucky 7's subscription for his seventh placing. Contracted drives Matt Egel, Daniel Harding, Andrew Wright and Brent Aprile rounded out the top eleven.
A man typically of few words, Murcott slammed the top wing as he waved the chequered flag in victory lane, admitting it wasn't an easy track to negotiate.
"I knew Kyle was good up top but I had to try and hold my lead while looking for the best part of the track to run. I just held on as best I could on a very tough track and really am just happy to reward the crew for all their hard work."
Round two of the series returns to Murray Machining and Sheds Murray Bridge Speedway tonight, doubling also as the second of five rounds of Speedweek, before setting sail for Mount Gambier's Borderline Speedway on Sunday.