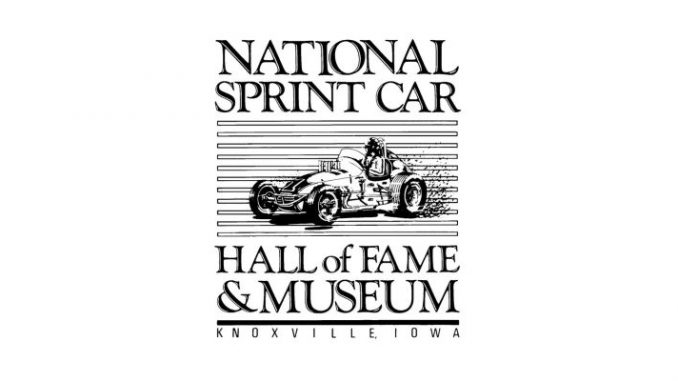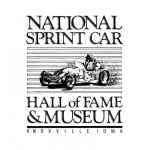 From Bill Wright
Windom, MN — (February 20, 2015) — The non-profit National sprint Car Hall of Fame & Museum is pleased to partner with the brand-new National Sprint League (NSL) for seven nights of "National Sprint Car Museum Madness" in seven states in 2015. The promotional program, featuring hundreds of lucky-number give-aways and a variety of special guest appearances courtesy of the Knoxville-based museum, will take
place at the following NSL races:
May 15 — Jacksonville Speedway – "Sprints Gone Wild", Jacksonville, Illinois (with Midwest Open Wheel Association)
May 29 — Randolph County Raceway – "March Through Missouri", Moberly, Missouri July 24 — Crawford County Speedway, Denison, Iowa
August 30 — Angell Park Speedway, Sun Prairie, Wisconsin (with Interstate Racing Association)
September 4 — Jackson Speedway – Jackson Nationals, Jackson, Minnesota
September 6 — Huset's Speedway, Brandon, South Dakota
October 2 – I-80 Speedway – "Fearsome 410 Finale", Greenwood, Nebraska.
Said museum executive director Bob Baker today, "We are thrilled to be working with Natalie Sather on these seven Museum Madness nights. We want to help make these races become really special events for the sprint car fans in attendance by providing value-added promotions at no cost. We will have the museum's truck and trailer at all seven NSL shows, with either a restored sprint car or the museum's state-of-the-art raffle sprint car present. We will also invite special guests, including National Sprint Car Hall of Fame inductees, to meet and greet the fans at these events. And, lastly, we will be giving away hundreds of National Sprint Car Museum souvenirs at these speedways. If
you are a sprint car fan in the Upper Midwest, you will want to attend at least one these
special nights this year."
Those individuals interested in learning more about the "National Sprint Car
Museum Madness" special events are urged to visit www.SprintcarHoF.com; while those interested in the National Sprint League should visit www.NationalSprintLeague.com!