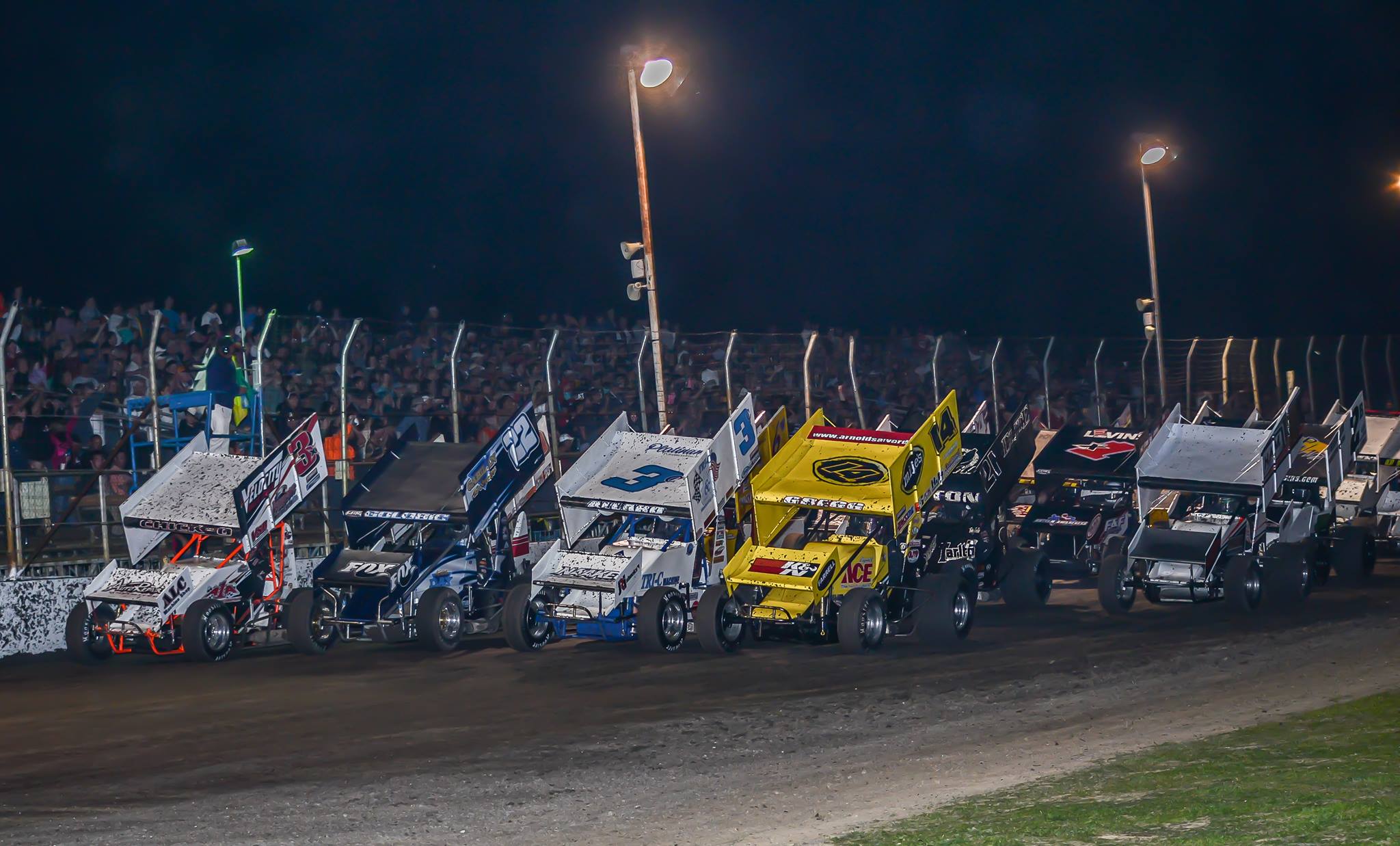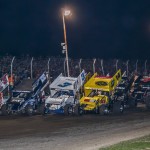 From Peterson Media
Stockton, CA — (March 16, 2015) — The racing season has come to life in California and on Friday night in Marysville, CA the stars and cars of the Civil War Series Presented By Flowmaster will kick off the series' 25th season.
Coming off of a banner year in 2014, Shane Golobic enters the event as the series' defending champion, and is again expected to be a very strong competitor aboard the Keith Day Trucking No. 22 event.
The Marysville Raceway has already hosted a pair of events to date, and perennial series powers, Justin Sanders and Andy Forsberg have each scored wins, and will be looking to get their 2015 Civil War Series campaigns off to a strong start.
Friday's event will make the first of two events at the Marysville Raceway, as the series will return again Memorial Day weekend for the Mel Hal Memorial. During the two stops during the 2014 season, Andy Gregg and DJ Netto were victorious.
The 2015 Civil War Series schedule consists of 14 races, but new in 2015, drivers and teams will have an event they can 'throw-away' meaning their 13 best nights will be counted toward the season long championship chase.
"This is something new we wanted to try out in 2015," Series Director, John Prentice said. "There are 14 races on the schedule and if a guy should have a bad night, or miss a race due to a couple of conflicts in the schedule, they can still have a shot at the championship. Hopefully next season we can get all conflicts worked out, but we wanted to see how this concept would work."
Aside from Golobic, Forsberg, and Sanders, many of the regions top drivers are scheduled to be on hand including Sean Becker, Steven Tiner, Matt Peterson, Mason Moore, Justyn Cox, Steven Tiner, Colby Wiesz, John Michael-Bunch, Jeremy Hawes and many other.
Friday night, the front gates are slated to open at 5pm, with time trials getting underway by 6pm. Adult tickets will be on sale for $17, juniors and seniors on sale for $13, children 6-11 on sale for $6, while children under 5 are free.
The Civil War Sprint Car Series would like to thank Flowmaster, BR Motorsports, A.R.T. Speed Equipment, Brodix, ButlerBuilt, CRV Carbon Solutions, Design 500, Dirt Solution, Taco Bravo, Hansen Machine, Frankland Racing Supply, Fuel Safe, Hoosier, Joe Hunt Magnetos, Kaeding Performance, King Racing Products, KSE Power Steering Products, Pit Stop USA, MPD, All Pro, RCM Design, Rod End Supply, Racing Optics, SRP, VSR, and Weld Racing for their support.
ON TAP: The Civil War Series presented by Flowmaster will kick the 2015 season off on March 20th at the Marysville Raceway.
WINNERS:
STAY CONNECTED: Keep up with the Civil War Series Presented By Flowmaster, and find complete results and point standings by clicking over to www.racepmg.com, 'Liking' www.facebook.com/civilwarsprints, or following us on twitter at www.twitter.com/civilwarsprints.