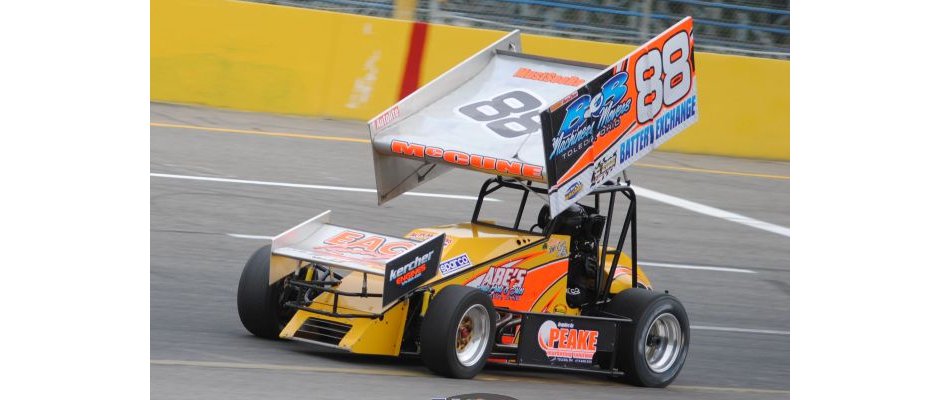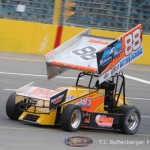 From Must See Racing
Holly, MI – (March 17, 2015) – When Toledo, OH driver Jimmy "The Bulldog" McCune kicks off his 2015 racing season at the "Southern Showdown" April 3-4, he hopes his luck continues much like it did in 2015.
McCune is one of a handful of drivers already announced that intend to compete in the Must See Racing Sprint opener at Hickory Motor Speedway in Newton, NC next month. The Must See Racing season opener will be part of the "10th annual Easter Bunny 150" for PASS South Super Late Models.
Last year was a phenomenal year by all accounts for McCune. He finished in the top three in every Must See Racing event except one. In that lone non-podium finish, he came home fourth. McCune wasn't able to secure the championship despite his terrific season, but it was still a good season non-the-less in McCune's eyes. "Championships are new to me" explains McCune." I've never won one yet in my career. It seems every time we try to go after one something happens. I was never really focused on the championship last year. Brian (Gertser) came on strong at the end last year and wrapped it up. He's got a great team, and car, and they did a great job. I was happy with our win tally. We had a total of four wins with everything we did last year".
As much as McCune isn't focused on winning the Must See title, don't be surprised if he finally locks it down in 2015. McCune's consistency is hard to overlook. He insists nothing much will change and his focus is winning feature events beginning with the Hickory Motor Speedway event April 3-4."We plan on running the same car as we ran last year. We freshened the engine and put some new Dick Meyers RAM Engineering shocks on it. We'll see what happens".
McCune is looking forward to Hickory Motor Speedway." I've never been there before. But I like going to new tracks. I like the 3/8 type tracks so this should be a fun weekend".
In addition to his Must See commitments, McCune will be busy running a USAC pavement Silver Crown car and as many non-winged asphalt sprint car events as time will allow, including the Must See Racing sanctioned 67th Pay Less Little 500.
Racing runs in McCune's veins. He is a third generation driver following in his father and grandfathers footsteps. His grandfather, "Irish" Jim McCune, was a standout IMCA sprint car star in the 1960's.
The 2015 will indeed present a busy season for McCune and it all starts April 3-4 during the "Southern Showdown".
For more info on Must See racing please visit www.mustseeracing.com and please follow us on Twitter and Facebook.