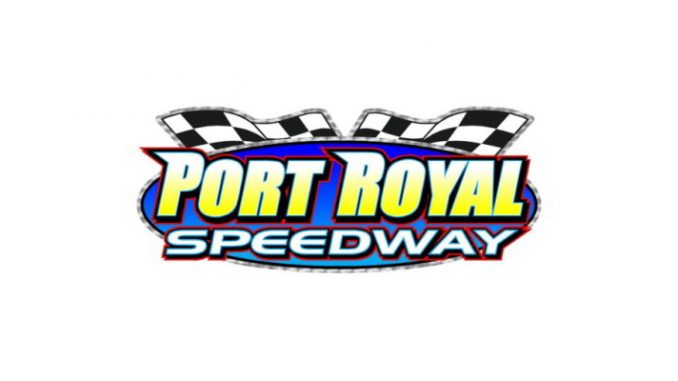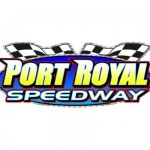 From Port Royal Speedway
Port Royal, PA — (March 22, 2014) — Port Royal Speedway will spin off a practice session this Thursday night, March 26, from 6 to 9 pm before opening the gates for the first racing competition of the year on Saturday, March 28 with action slated to start at 6 pm.
Gates for this Saturday's season lidlifter will open at 4 pm with practice laps slated for 5:30.
Adult general admission for the show of 410 sprints, super late models and Gray's Auto & Towing 355-econo late models is just $15 with students ages 12 – 18 admitted for JUST $7.
The first 600 fans entering the main grandstand will receive a free 2015 schedule magnet courtesy of Juniata Beverage.
March 28 will also be Camera & Autograph Night at the track when the purchase of a general admission ticket gain fans access to the pit area for a limited time prior to warm ups.
The 410 sprint winner's share for the opener is $3,600 including $100 of which is posted in honor of late speedway champion Richard "Dick" "Pete" Swarmer as posted by his son Steve.
The elder Swarmer won the opener some 50 years ago.
The super late models will compete for $2,000 to win in the opener.
All division's heats and feature events will find starting grids set by draw.
Last year in the opener on April 5, Chad Layton and Blane Heimbach dueled for the sprint checkers with Heimbach coming out on top for his only oval win of the season while Tim Wilson scored the opening day late model victory.
Dave Blaney made a surprise appearance and drove home to his second career Port Royal opening day sprint victory in 2013.
Greg Hodnett took the laurels in the opener in 2012 with Heimbach scoring his first opener in 2011 while the current defending track champion, Rick Lafferty started off the 2010s with a win to start the decade.
One week after the 2015 opener, on April 4, it will be Kids Easter Night at Port Royal with the first 200 youth entering the main grandstand receiving a free chocolate Easter bunny. A youth egg scramble will also be held in the infield early in the racing program with the Easter Bunny himself on hand for the event.
In action on the track will be the 410 sprints, super late models while the River Valley Builders 305 sprint series makes its season debut at the track, again getting underway at 6 pm.
Keep up to date on all the latest speedway news and information by visiting www.portroyalspeedway.com.