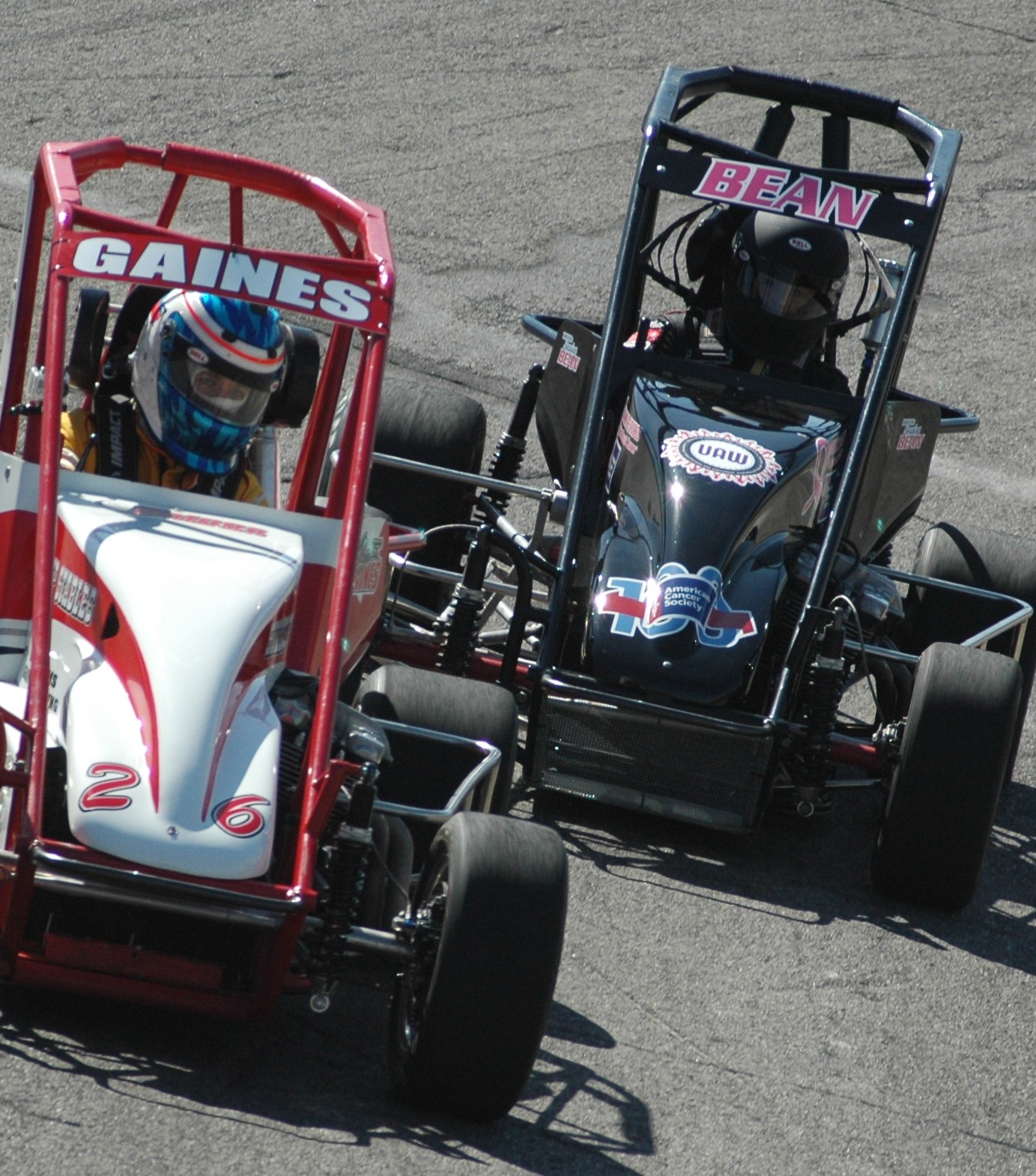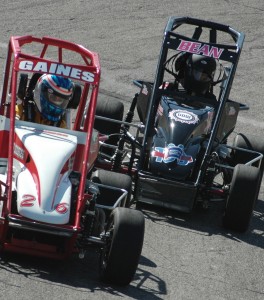 From Eric Bunn
When the Mel Kenyon Midget Series opens its 2015 racing season on Saturday April 11 at Anderson Speedway the driver line-up will have a different look than it has in the past several years. Two of the series most successful drivers, Travis Young and Cordy Horn, have retired from competition,.
Young, the 2012 Mel Kenyon Midget Series Champion, was married to Natasha Cox at the first of 2015 and will be committing his time to his family. Natasha Young is herself a former Mel Kenyon Midget Series driver. Young is tied with Spencer Bayston on top of the Mel Kenyon Midget Series all time winner list with 10 feature wins.
Cordy Horn, the winner of 3 Mel Kenyon Midget Series feature races, is the recipient of a college scholarship for golf. Horn will be focusing on his education and his commitment to golf.
With Young and Horn out of the field, the 2015 championship race will take on a new look. Jessica Bean and Clayton Gaines are the pre-season favorites to score in this year's Mel Kenyon Midget Series. Bean has won 7 feature events and sits tied for second on the all time winner's chart. Gaines will be looking for his first win in what could be his break out year.
New comer Kyle O'Gara picked up two wins at the tail end of the 2014 season and will be very competitive on pavement. For 2015 O'Gara will also contest the series on dirt. Ryan and Logan Huggler will be starting their second year with the Mel Kenyon Midget Series and their 2014 experience should put them in a position make big gains. Logan Huggler claimed his first feature win on August 30 at Anderson Speedway. Three time winner Dameron Taylor plans to challenge the pavement portion of the series while his plans for the dirt races are still in the development stage.
The Mel Kenyon Midget Series will be welcoming two full time Rookies in the 2015 season. Nate Foster and Cole Roberson have both purchased cars and are looking to compete for th Rookie of the Year award.
The Mel Kenyon Midget Series Kicks-off the 2015 USSA Racing season on Saturday April at Anderson Speedway. The Mel Kenyon Midget Series will be joined by the WOFS Figure 8 Series, Thunder Roadsters and Anderson Speedway Street Stocks. Practice begins at 4, qualifying will be held at 5:30 and racing will start at 7:00