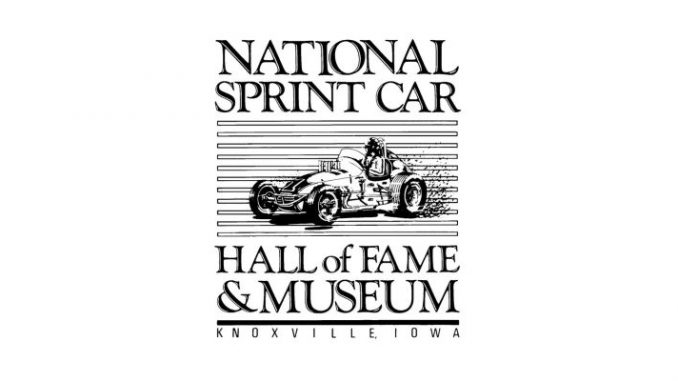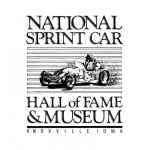 From Bob Baker
Knoxville, IA — (April 16, 2015) — "National Sprint Car Museum Madness 1" will take place on Friday, May 15, at the National Sprint League (NSL)/Midwest Open Wheel Association (MOWA) co-sanctioned event at the Jacksonville Speedway in Jacksonville, Illinois. On-hand representing the National Sprint Car Hall of Fame & Museum in Knoxville, Iowa, will be NSCHoF inductee Chuck Merrill, founder of Maxim. Chuck will be meeting and greeting fans alongside Steve Kinser's restored Quaker State-sponsored Maxim chassis sprint car.
Said museum executive director Bob Baker today, "We are thrilled to be debuting our 2015 Museum Madness program at the Jacksonville Speedway. It is a terrific track with a great history of sprint car racing. We want to help make this co-sanctioned race become a special event for the fans in attendance by providing a value-added promotion at no additional cost. We will be giving away hundreds of museum souvenirs on Friday, May 15. If you are a sprint car fan in Illinois, you will want to attend this $5,000-to-win event and come by the museum booth to meet Chuck Merrill and see the Quaker State Maxim."
The "National Sprint Car Museum Madness" promotional program will take place at the following NSL races:
May 15 – Jacksonville, Illinois (with Midwest Open Wheel Association),
May 29 – Moberly, Missouri,
July 24 – Denison, Iowa,
August 30 – Sun Prairie, Wisconsin (with Interstate Racing Association),
September 4 – Jackson, Minnesota,
September 6 – Brandon, South Dakota, and
October 2 – Greenwood, Nebraska.
Those individuals interested in learning more about the "National Sprint Car Museum Madness" special events are urged to visit www.sprintcarhof.com, while those interested in the National Sprint League should visit www.nationalsprintleague.com.