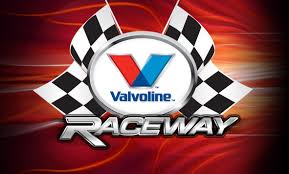 From Valvoline Raceway
Sydney, AU — (April 20, 2015) — Valvoline Raceway management today announced that the Carline Automotive & Exhaust Speedcar 50-lapper and Caravan, Boat and Dunny Derby will be conducted on Saturday night, May 16.
Last Saturday night's event (April 18) was officially deemed 'a meeting' after rain intervened with forty laps remaining in the Speedcar main event.
"We understand how disappointed many fans were that the rain came before the Speedcar 50 lapper was completed and the Caravan Derby had come out," explains Valvoline Raceway Managing Director Steven Green, "and believe me we were just as disappointed. Ordinarily a race night is deemed to be an 'event' after just five races but in this case we completed over 20."
Regardless of the fact that the race night was deemed to be an event however Valvoline Raceway wish to offer fans who attended on the night $10 off their entry ticket on May 16.
"We understand people would be disappointed that the rain came and they didn't get to see the Speedcar main completed and the Caravan Derby but that was certainly out of our control. We did everything we could to get through. We are however offering spectators a discounted entry on May 16 if they bring along their admission ticket from April 18," Green explains.
The full competitor category list for May 16 will be confirmed shortly.
The entire night's format for the Carline Automotive & Exhaust Speedcar 50-lapper, including the heats, B-Main and A-Main will be re-run on May 16.
Ends release…