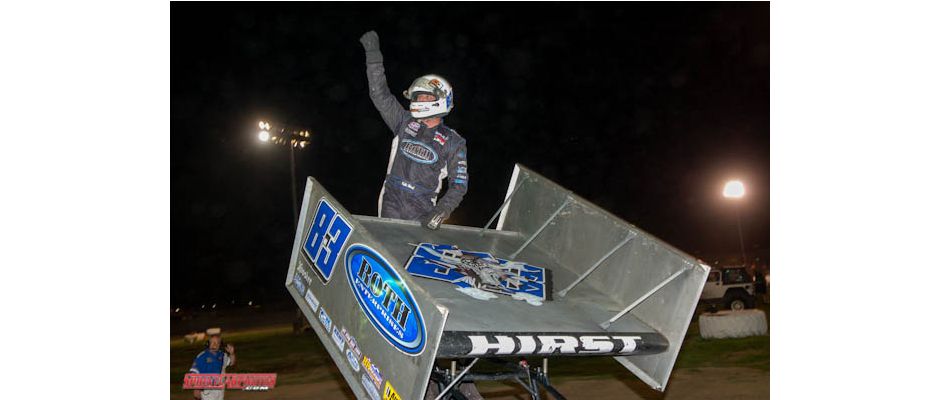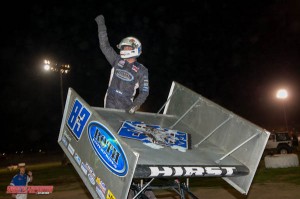 From Peterson Media
Roth Motorsports is excited to announce they have named Kyle Hirst the driver of their traveling team effective immediately, as Hirst joins the team in Mesquite, TX for the Texas Outlaw Nationals at the Devil's Bowl Raceway this Friday and Saturday night.
"David Gravel gave us a great effort for the last year, but we felt it was time to go in a different direction for our team," Dennis Roth said. "We are excited to give Kyle Hirst to opportunity to hit the road and represent our team on the track. As I said at the start of the season, we were very pleased with what Kyle did for us in California over the last few seasons, and hope he can do well for us in the National spotlight."
After piloting the Roth Motorpsorts No. 83jr on Friday night in Hanford, CA with the World of Outlaws, Kyle Hirst will now pack his bags and meet up with the National team as they continue their season in Texas, and he takes over the driving duties of the Roth Motorsports No. 83 machine.
Hirst, who is no stranger to Roth Motorsports, gets the nod after picking up two consecutive KWS Championships outright, as well as helping the team earn the owner's title in 2012 as he took the reigns from Tim Kaeding.
"I am so thankful that Dennis and Teresa Roth are giving me the opportunity of a lifetime, to hit the road and race," Kyle Hirst said. "We had a great run together the last few seasons and I am hoping we can keep it going on this next adventure. I hate to leave the Main Motorsports team with our season in California just getting started, but they have been very supportive over the last few days."
"There are some huge races across the country I have always wanted to compete in, and it is awesome to have the chance," Hirst added. "Roth Motorsports is a great organization, and I am very excited to get back to work with them."
The Roth Motorsports team would like to thank Roth Enterprises, HR Livestock Transportation, 3H Cattle, Mobil1, FK Rod Ends, Weld Wheels, Brown and Miller Racing Solutions, Kent Performance, Kaeding Performance, and Astro Titanium for their support in 2015.