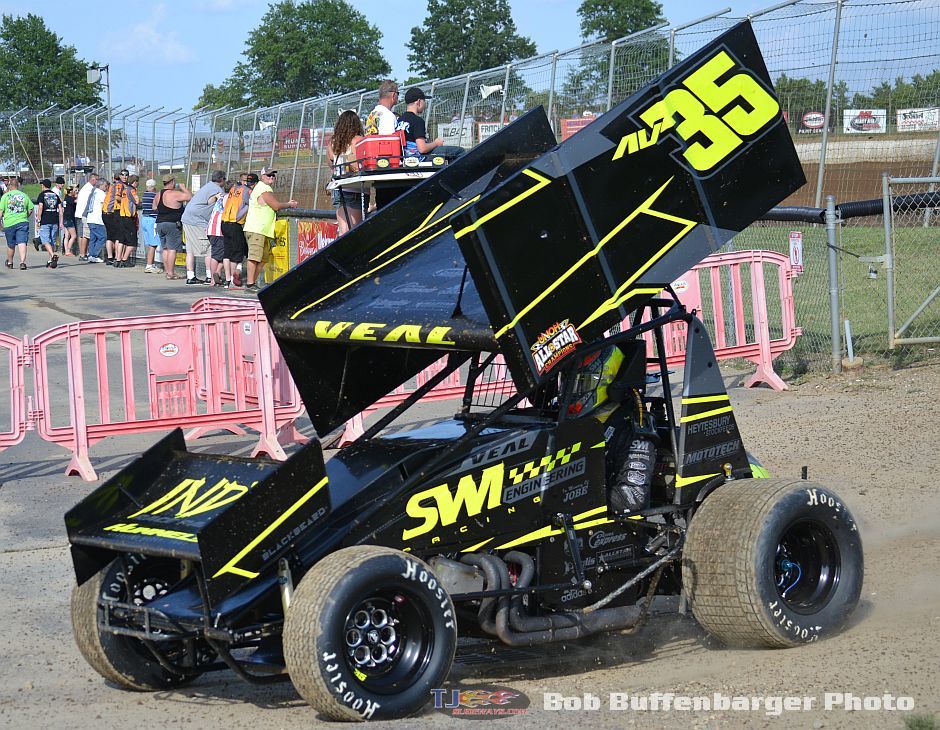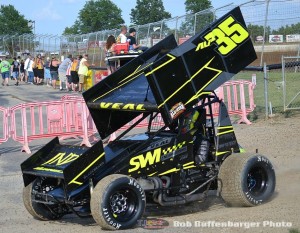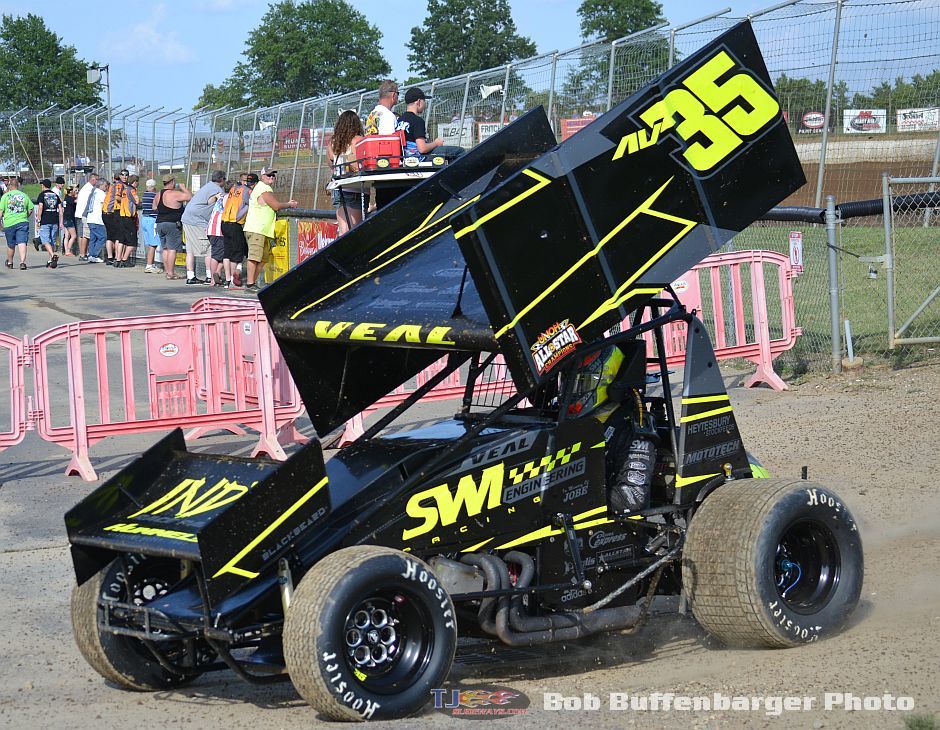 By T.J. Buffenbarger
One of the most impressive drivers in sprint car racing from 2014 and 2015 is getting a shot at the big time. Jamie Veal likely did not want his first shot at World of Outlaws ride come at another driver's expense, but that is the situation that has brought Veal to the United States much earlier than in 2014. Veal will be filling in for Jason Johnson Racing after Johnson was injured in an accident during at World of Outlaws event at Placerville Speedway.
Veal has racked up six wins this calendar year in Australia including three weeks ago on the Easter Trail. In 2014 Veal had 14 victories including a FAST series victory at Fremont Speedway. Last year Veal's short stint in the United States made a big impression. Now Veal will have a longer, larger stage to perform on in the United States this season.
Johnson has an extensive background racing in Australia and at one point had partners involved with his race team based there. Those visits likely gave Johnson an extensive look at Veal that even Americans have not had in recent years.
Another key point in this move is Glenn Beaton coming over with Veal to assist with the effort. Beaton was a key member on Jason Meyers team before moving over to Veal's team. Beaton also was key in Veal's strong showing in the United States last summer.
While having Johnson on the sidelines this early in the year is disappointing having an extended opportunity to see Veal in action will be a nice bonus. Personally I was looking forward to seeing how Johnson's team faired on the Outlaw circuit with him behind the wheel, but also have wondered for a while how an extended visit from Veal with a lot of travel would turn out. Now I get to see elements of both.