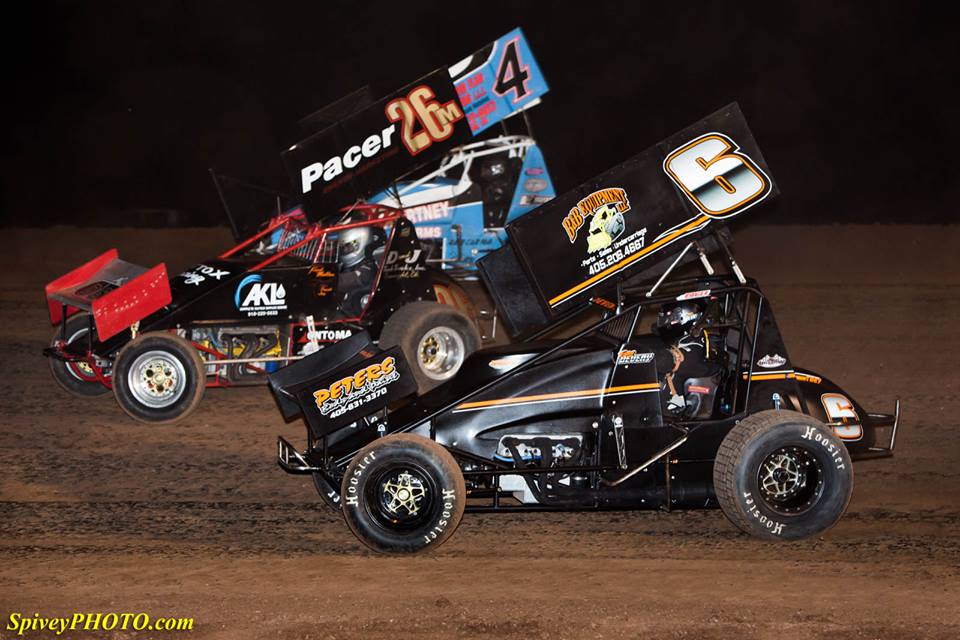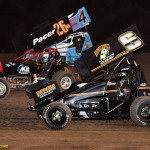 From John Lemon
Tulsa OK — (April 28, 2015) — Classic automobile and auto racing enthusiasts are set for a full day this Saturday as the AmeriFlex / OCRS sprint car series is set to embark onto the Caney Valley Speedway in Caney Kansas for the first of four scheduled AmeriFlex / OCRS events in 2015 at the ¼-mile oval. This is a make-up date from the rained-out event on April 18th.
Just 15 miles south of Caney lies the town of Dewey Oklahoma where classic cars will reign supreme at the 14th Annual Stray Kat 500 car show where hundreds of cars, trucks and bikes will be out and about for eye gawking. This sets up for a perfect doubleheader of automotive eye candy.
Take a leisurely stroll at the car show during the afternoon soaking in all the nostalgia your eyes can absorb and then come near dusk, trek 15 minuets northward to the Caney Valley Speedway and witness some intense, nail biting, hair raising open wheel racing to cap off a fantastic day of automotive galore. Forecast is for sunny skies with highs in the 80's with the evening racing temps in the 70's. Translation: Bring your ZZ Top shades and some Coppertone.
Leading the AmeriFlex / OCRS convoy to Caney Valley is Tulsa's Sean McClelland who scored a win last week at Lawton Speedway and had two runner-up finishes in the prior events held on the 2015 schedule thus far. Norman's Sheldon Barksdale is another driver who has gotten off to a red-hot start by collecting three straight podium finishes for the best start of his young career.
Adding to the potent talent that could score Caney Valley glory are drivers such as: Robert Sellers, a victor at the Outlaw Motor Speedway on April 11th along with his son Shane Sellers, Brian McClelland, Whit Gastineau, Danny Smith and Alex Decamp, all of whom deposited main event cash last season plus several other potential winners.