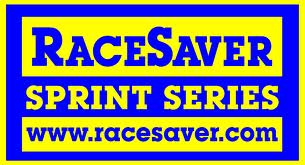 From the Carolina Race Saver Series
Lancaster, NC — (May 30, 2015) — The start of the 2015 CRSCS season has been interesting to say the least. Three different tracks has produced three different winners with no one driver being dominant over those three races. It was Mike Leraas's time to shine last night at Lancaster Speedway.
This was the first of three races for the CRSCS at the beautifully prepared speed plant. All drivers struggled with set up and gearing, being there for the first time, but most were pretty well prepared by main event time. Unfortunately for Johnny Petrozelle, his night would end in the heat race with engine failure. Jake McLain would get everything figured out first as he would win the heat race with Mike Leraas second and Greg Smyre third.
The main event would start with Jake on the pole and Mike on the outside. As the green flag waved to start the race, it turned into a drag race down that long front straight away to see who would win the battle into turn one. Mike Leraas won that battle as he beat Jake's #67 into the corner but Jake was hot on his heels and challenging at every turn for the first three laps. Mike finally pulled a few car lengths out on Jake but the 67 was not going away. Greg Smyre had jumped into third on the start and was on Jake's heels the whole time, watching the action up close. Greg worked hard at finding a new line to challenge Jake and he found success up high. As Jake was pushing Mike for the win off of turn four on the checkered flag lap, Greg would make his new line work as he got a massive run off of turn four and drove by Jake on the outside, nipping the 67 car at the stripe for second place. A great race between three great competitors for the win. Matt Hope would hang on for fourth with Bobby Courtwright finishing fifth and Sonny Stroud sixth.
A big thanks goes out to everyone at Lancaster Speedway and to the Carolina Clash for having us on this event. A great race track and a great group of people to work with. And as always, a huge thank you to all the fans that support dirt track racing!!!
The next race for the CRSCS will be the Joe and Jim 25 Classic at Carolina Speedway on June 5th. Hope to see everyone there!