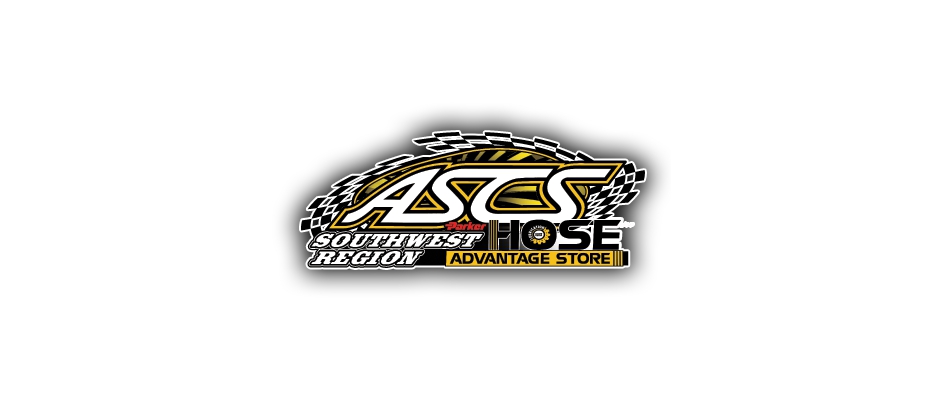 From Bryan Hulbert
Queen Creek, AZ — (June 6, 2015) — The ASCS Southwest Region blew into the Arizona Speedway on Saturday night with Casey Buckman notching his second career regional victory.
Wining from fourth, Buckman was chased to the stripe by Lance Norick, who edged out Alex Pettas at the line for the silver position. Derek Sell and Rick Ziehl completed the top-five. Bob Ream, Jr., Lorne Wofford, Ryan Linder, Kyle Danielson, and Glen Brace made up the top-ten.
ASCS Southwest Region competition picks up again at the El Paso Speedway Park in El Paso, Texas on June 26 and Southern New Mexico Speedway in Las Cruces, N.M. on June 27.
For continued updates on the ASCS Southwest Region, log onto http://www.ascsracing.com.
Race Results:
ASCS Southwest Region
Arizona Speedway – Queen Creek, Ariz.
Saturday, June 6, 2015
Car Count: 21
Heat 1 (8 Laps): 1. 41W-Joshua Williams; 2. 90-Lance Norick; 3. 9S-Derek Sell; 4. 9-Ryan Linder; 5. 13-Glen Brace; 6. 5A-Jeff Lowery; 7. 29-Darrell Sickles
Heat 2 (8 Laps): 1. 91-Casey Buckman; 2. 17K-Kyle Danielson; 3. 20Z-Rick Ziehl; 4. 8-Bob Ream Jr; 5. 01-Kaylene Verville; 6. 22-Mike Rux Jr; 7. 42-Denny Mathus
Heat 3 (8 Laps): 1. 57-Alex Pettas; 2. 27-Perry McMillan; 3. 18-Lorne Wofford; 4. 15C-Joey Chester; 5. 14-Cody Sickles; 6. 43-Tanner Wolverton; DNS 51-Cody Cambensy
A Feature (25 Laps): 1. 91-Casey Buckman[4]; 2. 90-Lance Norick[8]; 3. 57-Alex Pettas[1]; 4. 9S-Derek Sell[5]; 5. 20Z-Rick Ziehl[3]; 6. 8-Bob Ream Jr[11]; 7. 18-Lorne Wofford[9]; 8. 9-Ryan Linder[10]; 9. 17K-Kyle Danielson[6]; 10. 13-Glen Brace[12]; 11. 15C-Joey Chester[14]; 12. 01-Kaylene Verville[15]; 13. 27-Perry McMillan[7]; 14. 42-Denny Mathus[19]; 15. 14-Cody Sickles[13]; 16. 22-Mike Rux Jr[17]; 17. 5A-Jeff Lowery[16]; 18. 41W-Joshua Williams[2]; 19. 29-Darrell Sickles[18]; 20. 51-Cody Cambensy[20]; 21. 43-Tanner Wolverton[21]