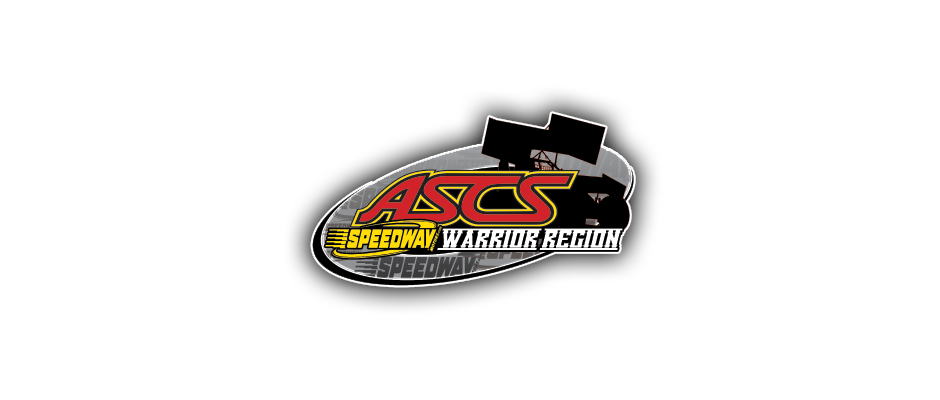 By Bryan Hulbert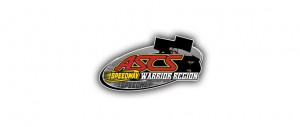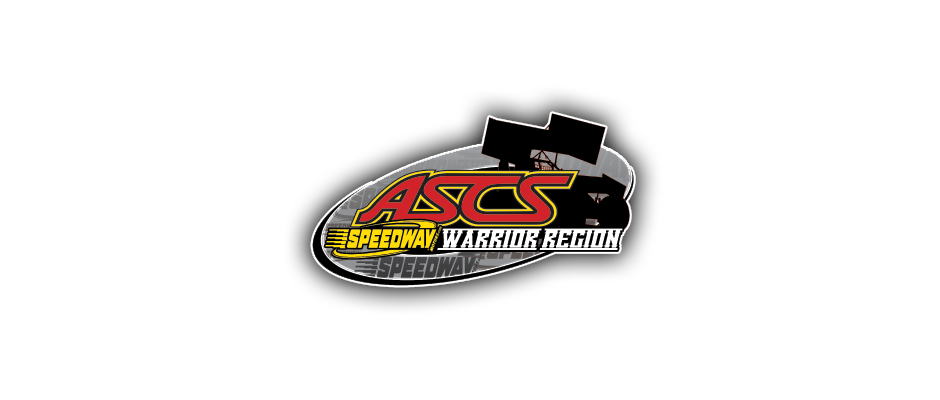 MOBERLY, Mo. (July 4, 2015) For the first time in 2015, Randy Martin stood in Victory Lane with the Speedway Motors ASCS Warrior Region winning at the Randolph County Raceway on night two of the Tiger Towing Red, White, and Blue Tour.
Career win No. 45 with the Warrior Region, the California, Mo. driver led Derek Hagar and Jack Dover to the line. Seventeenth starting Jonathan Cornell ran to fourth with Jay Russell making up the top-five.
Josh Fisher, Cody Ledger, Mitchell Moore, Taylor Walton, and Evan Martin rounded out the top-ten.
The Speedway Motors ASCS Warrior Region looks to try again at the Double X Speedway in California, Mo. on Sunday, July 5, 2015 after Thursday's event was rained out.
For more information and updates on the ASCS Warrior Region, log onto http://www.ascsracing.com.
Race Results:
ASCS Warrior Region
Randolph County Raceway – Moberly, Mo.
Saturday, July 4, 2015
Car Count: 25
Xtreme Paint and Body Heat 1 (8 Laps): 1. 8-J.D. Johnson; 2. 14-Randy Martin; 3. 76-Jay Russell; 4. 93-Taylor Walton; 5. 4-Evan Martin; 6. 35L-Cody Ledger; 7. 9M-Ryan Leavitt; 8. 27-Danny Thoman; 9. 86-Tyler Thomas
Impact4800.com Heat 2 (8 Laps): 1. 53-Jack Dover; 2. 9JR-Derek Hagar; 3. 20K-Kevin Ulmer; 4. 82-Vincent (Vinnie) Ward; 5. 69-Justin Buchholz; 6. 75-Tyler Blank; 7. 24-Ricky Lee Stangl; 8. 48-Dean Hathman
Midwest Specialty Flooring Heat 3 (8 Laps): 1. 51-Mitchell Moore; 2. 72X-Josh Fisher; 3. 33A-Austin Alumbaugh; 4. 34-Corey Nelson; 5. 38-Cody Baker; 6. 28-Jonathan Cornell; 7. 4J-Joey Moughan; 8. 92J-J.R. Topper
Putman Chevrolet B Feature 1 (10 Laps): 1. 28-Jonathan Cornell; 2. 27-Danny Thoman; 3. 86-Tyler Thomas; 4. 9M-Ryan Leavitt; 5. 92J-J.R. Topper; 6. 24-Ricky Lee Stangl; 7. 75-Tyler Blank; 8. 4J-Joey Moughan; 9. 48-Dean Hathman
Tiger Towing A Feature 1 (25 Laps): 1. 14-Randy Martin[1]; 2. 9JR-Derek Hagar[6]; 3. 53-Jack Dover[7]; 4. 28-Jonathan Cornell[17]; 5. 76-Jay Russell[3]; 6. 72X-Josh Fisher[8]; 7. 35L-Cody Ledger[16]; 8. 51-Mitchell Moore[2]; 9. 93-Taylor Walton[14]; 10. 4-Evan Martin[15]; 11. 34-Corey Nelson[13]; 12. 8-J.D. Johnson[5]; 13. 82-Vincent (Vinnie) Ward[10]; 14. 20K-Kevin Ulmer[9]; 15. 86-Tyler Thomas[19]; 16. 38-Cody Baker[11]; 17. 69-Justin Buchholz[12]; 18. 33A-Austin Alumbaugh[4]; 19. 27-Danny Thoman[18]; 20. 9M-Ryan Leavitt[20]
Millard Family Funeral Homes High Point Driver: Randy Martin ($100)
Valley Park Retirement Living Hard Charger: Jonathan Cornell ($200)