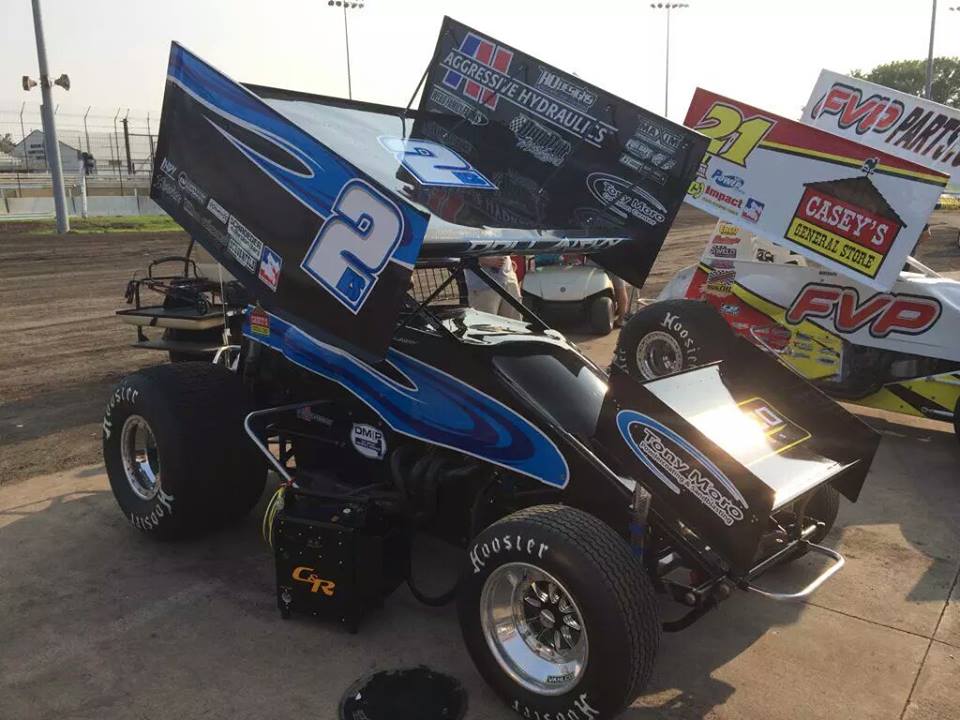 To many in the sprint car world TKS Motorsports is not well-known since the team just came together earlier this season.  The people involved with the TKS team like owner and long-time crew chief Troy Renfro, however, are certainly well-known to those surrounding the sport.  After taking the seat of the #2KS two weeks ago, Craig Dollansky is eager to build a strong nucleus with the newly formed team continuing this weekend with the World of Outlaws at Cedar Lake Speedway.
With strong supporters like Casey's General Stores, Des Moines Industrial Products (DMIP), and Vahlco Wheels, Troy Renfro was able to put together his own racing team earlier this season.   From being a mechanic traveling the country on the World of Outlaws trail and other sanction bodies, Renfro is now able to work out of his own shop outside Des, Moines, IA.  Although the #2KS team did not have the start to the season they expected, Renfro is excited to embrace this new opportunity with 'The Crowd Pleaser' who he has known for numerous years.
"This has been my building year for this team and I knew we could not do a lot," commented Renfro.  "The last two weeks we have really turned things around and it has been great working with Craig.  In all the years I have known him it is ironic we have never worked together on the outlaw deal.   Both of us now are on the same page in what we want to do so it is nice knowing that you are not working against each other."
With support from longtime CDR sponsor Aggressive Hydraulics and other backers Stone Mountain Access and Allstar Performance, Craig Dollansky is looking forward to the added team strength as they build towards the Knoxville Nationals and other select events throughout the remainder of the season before shifting attention towards 2016.
"We are excited to join forces with TKS Motorsports and Troy & Tammy Renfro," commented Dollansky.  "They have been in the racing business a long time and I was impressed with the team they have put together in a short amount of time when we first met at their shop.  I appreciate and respect the hard work and attention to detail they put into this team each day.  Working with Troy has been very enjoyable and we have hit it off well already.  Like us, they have great supporters behind them and together we are going to work hard to win races regardless of when and where we race."
This weekend the TKS Motorsports team will head to Cedar Lake Speedway to compete with the World of Outlaws in the first ever two-day show at the 3/8-mile bullring that has been a staple of the tour.  The team then plans to run a regional type schedule focused on strengthening their program.   After the Nationals, the #2KS team will evaluate racing in the area while also tentatively planning to compete against the Outlaws at Spencer, Deer Creek, and possibly the World Finals in November.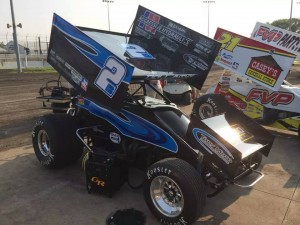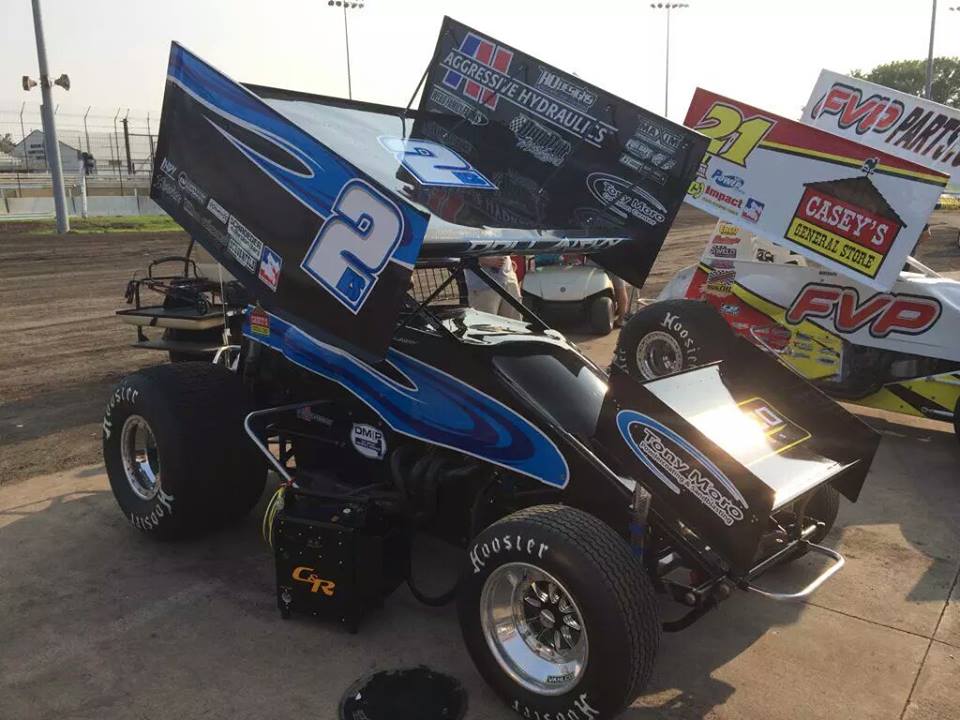 Craig Dollansky Racing and TKS Motorsports are made possible with great support from Casey's General Stores, Aggressive Hydraulics, DMIP (Des Moines Industrial Products), Stone Mountain Access, Vahlco Wheels, Volcano Joe's Coffee, Indy Race Parts, Allstar Performance, Maxim Chassis, Don Ott Racing Engines, AO Designs, Hoosier Tires, KSE Racing Products, Schoenfeld Headers, Mag Tech Ignition, Fuel Safe, SWE (Steve Watts Engineering), Brown & Miller Racing Solutions, Wilwood, Winters Performance Products, Schroeder Torsion Bars, Competition Suspension Inc., Simpson Race Products, Webb Family Farms, and HRP.