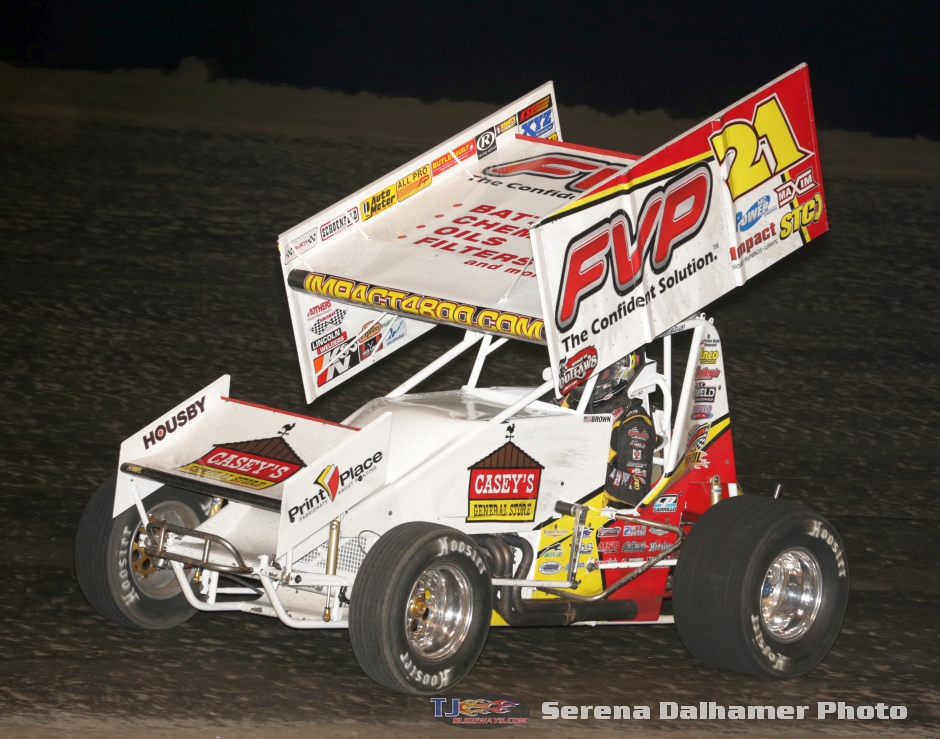 By Bill W
August 4, 2015 – The defending 360 Nationals champion will start his defense on Friday. Brian Brown and the Casey's General Stores/FVP #21 team enter Southern Iowa Sprintweek having nailed down two podium finishes with ASCS at I-80 Speedway and a top five at the Knoxville Raceway on Saturday. I-80 Speedway hosted both the ASCS and the FVP National Sprint League Thursday and Friday in their "Road to Knoxville" event.
Things started well for you with ASCS on Thursday.
Everything went pretty well with the 360. We haven't run it a whole lot this season, because we're running with the NSL. We were able to go from sixth to second in the heat on Thursday, which was good.
You redrew in the third position.
The redraw put us in a good spot. The last several times at I-80, the track has really been around the bottom. Thursday was no different. We tried to make the top work early, and we went from third to fifth. We ended up getting back down on the bottom and getting a couple spots back. The main thing on a two-day show with ASCS is to get locked in the top four, and we were able to do that with a third place finish.
In Friday's finale, you were a threat to win late, but came up a lap or so short.
The groove was around the bottom again. We rode around in third there. We were able to make a move late around Jeff (Swindell) and closed on (Jack) Dover within a half-car length. We just fell a half-car length short at the end. I felt I may have gotten into one and two a little higher on the white flag lap than I should have. That slowed my momentum a little bit. Overall, it was a pretty good weekend in the 360.
You were second quick with the FVP National Sprint League Thursday.
We qualified a little better than we have been. The heat went well too (fifth to third), but we drew a seven for the feature. I think in the last ten draws we've drawn the third or fourth row nine times.
The feature didn't go as well as you planned and you ran twelfth.
We just didn't get going as well as we needed to. I went down there trying to make something happen and we got passed. I ended up losing two or three spots right away.
You were fourteenth quick with the NSL on Friday.
We went out a little later, and I wasn't on the right part of the track. I kind of hung up on the exit. We came back and won our heat, so the car was good.
You were able to go from 14th to ninth in a fast paced feature.
The track blew off a little the last part of the feature, and we were able to race a little higher. We were able to get up to ninth and come through there a little bit.
You were fourth quick at Knoxville on Saturday, which is a good sign for next week.
We had a left rear shock go bad in the heat. That made it a little difficult for us, but we were able to transfer.
Starting sixth, you finished in the top five in the main event.
They had a ton of rain last week. You were able to move around a little bit in three and four, but we couldn't do a ton of passing from where we were. We ended up with a top five and we'll take that into this week.
What is your outlook for the 360 Nationals this week?
Going in as the defending champion, it's really exciting. The way the year has been, we're going in without a lot of expectations. We're going to do the best we can, and hope we get some luck on the way as well. If we can do that, we should be in position to win these big races coming up.
Follow Brian on the Web, Twitter and Facebook!
Follow Brian at his website located at www.BrianBrownRacing.com!
Also keep up with FVP, Casey's and Brian on Facebook and Twitter at the following links…
Twitter Links – @BrianBrown21, @FVPRacing, @CaseysGenStores
Facebook Links
Brian Brown Racing – www.facebook.com/pages/Brian-Brown-Racing/200630163294222
Casey's General Stores – www.facebook.com/pages/Caseys-General-Stores/112073528804354
FVP Racing – http://www.facebook.com/FVPRacing?ref=ts&fref=ts
Other Web site info
Casey's: www.caseys.com
FVP: www.fvpparts.com
Brown's Bits
Brian has competed in 15 360 Nationals, set two quick times, won five heat races, won one prelim C main, and one prelim B main, qualified for 14 prelim A mains, winning one (2010). He has won two championship night B mains, and has qualified for thirteen main events. He has ten top ten finishes, and seven top fives, including his win last year.
15% off of Enco Tools Purchase!
Receive 15% off of your order with Enco Tools! Just go to www.UseEnco.com and use the coupon code "BBR21"!
About Casey's General Stores
Casey's General Stores is a Fortune-500 company (NASDAQ CASY) operating over 1,850 convenience stores in 14 states through the Midwest. Known for its "Homemade To-Go" pizza, sandwiches, donuts and bakery items, Casey's strives to consistently deliver quality gas, fresh kitchen-prepared food, clean environments and friendly service at every retail location.  Casey's is currently the 5th largest c-store chain and fifth largest pizza chain in the United States.
About FVP
Built on a commitment to quality and delivered with unmatched service, FVP is the confident solution for all of your OEM needs. FVP products are engineered to provide customers with OE quality products that are equal or superior in performance to the major national brands at a competitive price.  FVP is proud to carry a full line of high quality oil, air, cabin air and fuel filters, powerful batteries for multiple applications including cars, trucks, SUV's, commercial, boats and other specialty vehicles as well as automotive chemicals and oil, antifreeze, DEF, hub assemblies, radiators and condensers.    To learn more about FVP or to find out where you can have FVP products installed in your vehicle, visit  FVPparts.com!  FVP…The Confident Solution.
Marketing Partner of the Week – Smiley's Race Products
Smileys Racing Products and Hoosier Tire Southwest have been in the racing business for 30 years in the Dallas, Fort Worth area. Visit Smiley's the next couple of weeks, either in Kennedale, at the showroom store in Mesquite, or at the racetracks. All employees at Smiley's Racing Products and Hoosier Tire Southwest are directly involved with race teams either as owners, drivers, pit crew members etc. What this means to you our customers is racing advice that has been tested on the track first, and then we pass our findings on to you our customers. From parts and tires to complete race cars, Smiley's Racing Products and Hoosier Tire Southwest is ready to help you get to the checkered flag first. All aspects of our business can be seen at www.SmileysRacing.com. Click on catalog and put your information in and we will send you a catalog free of charge.
Associate Marketing Partner of the Week – KSE Racing Products
Brian says – "We switched to KSE at the beginning of 2010. Dave and all the guys down there build a great product, and I couldn't be happier. The car steers as good as ever."
Based in White House, Tennessee, KSE Racing Products offers a variety of products including Filter Reservoir Tank Assemblies, Power Steering Gears and Pumps, H.P.D. Water Pumps, Tandem Fuel Pumps, Fluids and more. To receive a catalog, visit their website at www.KSE-Racing.com!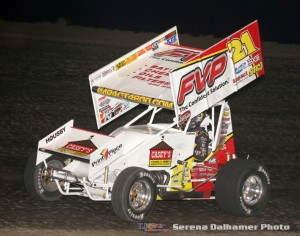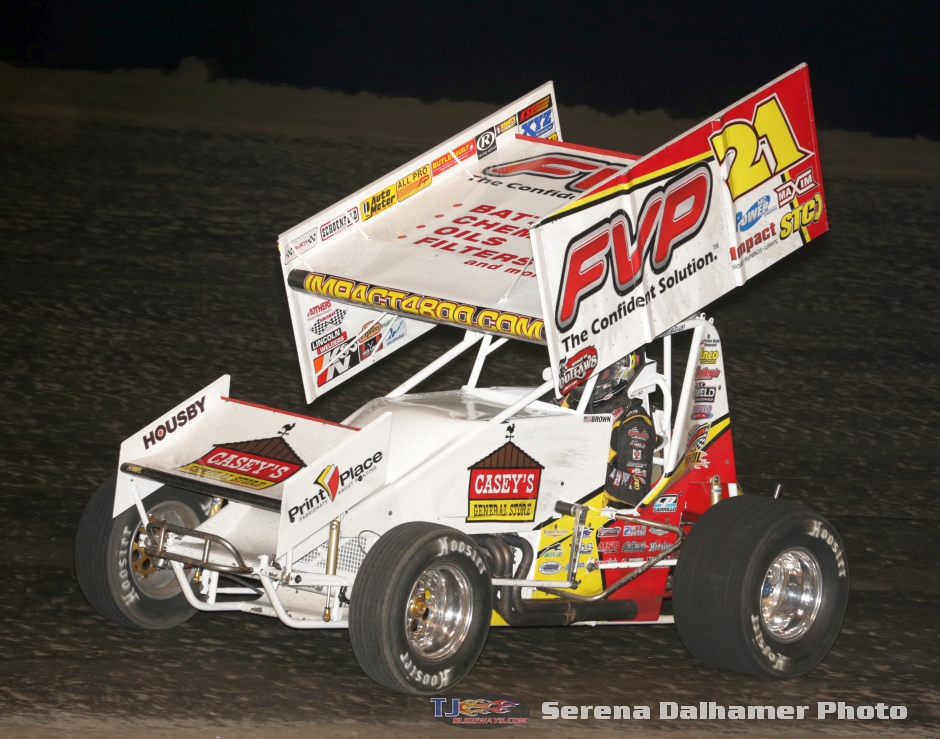 Brian Brown Racing would like to thank Casey's General Stores, FVP, Print Place, Searsboro Telephone Company, MC Power, Impact Signs Awnings Wraps / impact4800.com, Champion Brands, Ditzfeld Transfer, Maxim Racing, Smiley's Racing Products, Enco Tools, Weld Wheels, Housby Trucks, Pro Shocks by Schure Built Suspension, Arctic Cat, Lincoln Electric, K&N, www.hostiowa.net, FSR Race Products, TI64, Fuel-Safe Tanks, Wolfe Eye Clinic, Bell Helmets, Hinchman Uniforms, CP Pistons, Carrillo Rods, Vortex Wings, Penray, All Pro Cylinder Heads, Butler Built Seats, AkzoNobel, Kenny's Components, www.AllDayParts.com, Tru Square, Jack Links, Deli Express, Snap-On Tools, Rod End Supply, KSE Racing Products, Winters Performance, Cometic Gaskets, Shell Shock, Donovan, ISC Racers Tape, Kinsler Fuel Injection, Racing Optics, Mothers Wax, Hoosier Tires, Klein RV, XYZ Machining, Brown and Miller Racing Solutions, Red Devil Brakes, Schoenfeld Headers, 6B Apparel, Bosch, Garrett Racing Engines, MSD, Moyle Racing Engines, Fortress Wealth Management, Legacy and Flexzilla for all their support!