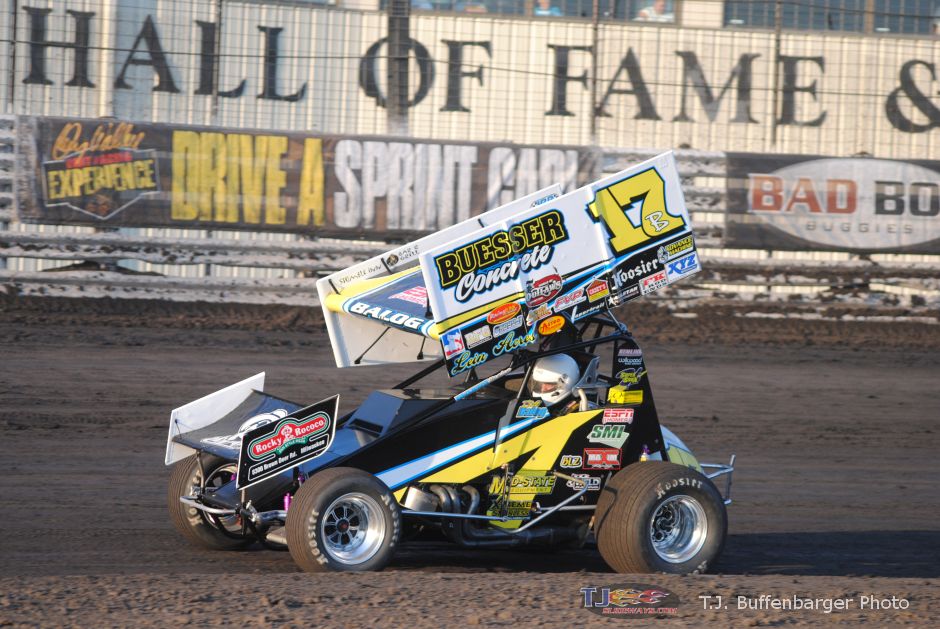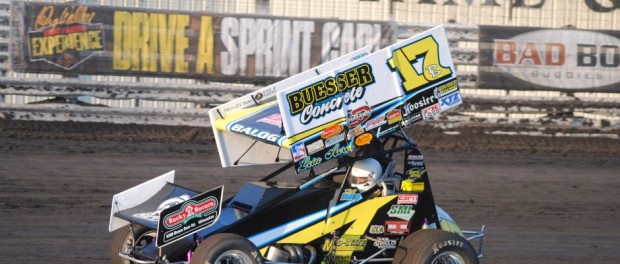 Knoxville, IA – (August 15, 2015) – Bill Balog led the final two corners to win the C-Main Saturday night at the 2015 FVP Knoxville Nationals. The driver known as the "North Pole Nightmare" took the lead after Davey Heskin, who had led the entire race, slowed in turn three on the final lap.
After the initial start was called off when Matt Covington slowed in turn two Heskin took the lead with Kraig Kinser in tow. Following a restart for Dean Jacobs car slowing in turn one Balog shot from fourth to second around Kraig Kinser and Aaron Reutzel for second place in turns one and two. Behind Balog Kinser and Reutzel battled back and forth for third spot.
Heskin built up a sizeable lead when going into turn three his car slowed from running out of fuel. Balog rode the cushion around Heskin for the victory. Kraig Kinser, Reutzell, and Sam Hafertepe, Jr. transferred into the B-Main.
2015 FVP Knoxville Nationals presented by Casey's General Stores
Knoxville Raceway – Knoxville, IA
Saturday August 15, 2015
C-Main (15 Laps): 1. 17B – Bill Balog, 2. 11K – Kraig Kinser, 3. 83 – Aaron Reutzel, 4. 67H – Sam Hafertepe, Jr., 5. 11 – Steve Kinser, 6. 13X – Jac Haudenschild, 7. 7S – Jason Sides, 8. 17A – Austin McCarl, 9. 3 – Tim Kaeding, 10. 1A – Jacob Allen, 11. 44W – Austin Wheatley, 12. 55 – Brook Tatnell, 13. 99 – Brady Bacon, 14. 88N – D.J. Netto, 15. 95 – Matt Covington, 16. 17 – Josh Baughman, 17. 9P – Parker Price-Miller, 18. 4R – Jon Agan, 19. 1X – Don Droud, Jr, 20. 56 – Davey Heskin, 21. 1S – Logan Schuchart, 22. 70 – Dean Jacobs, 23. 22 – Tony Shilling, 24. 96 – Bronson Maeschen. (First four finishers transferred to the A-Main)